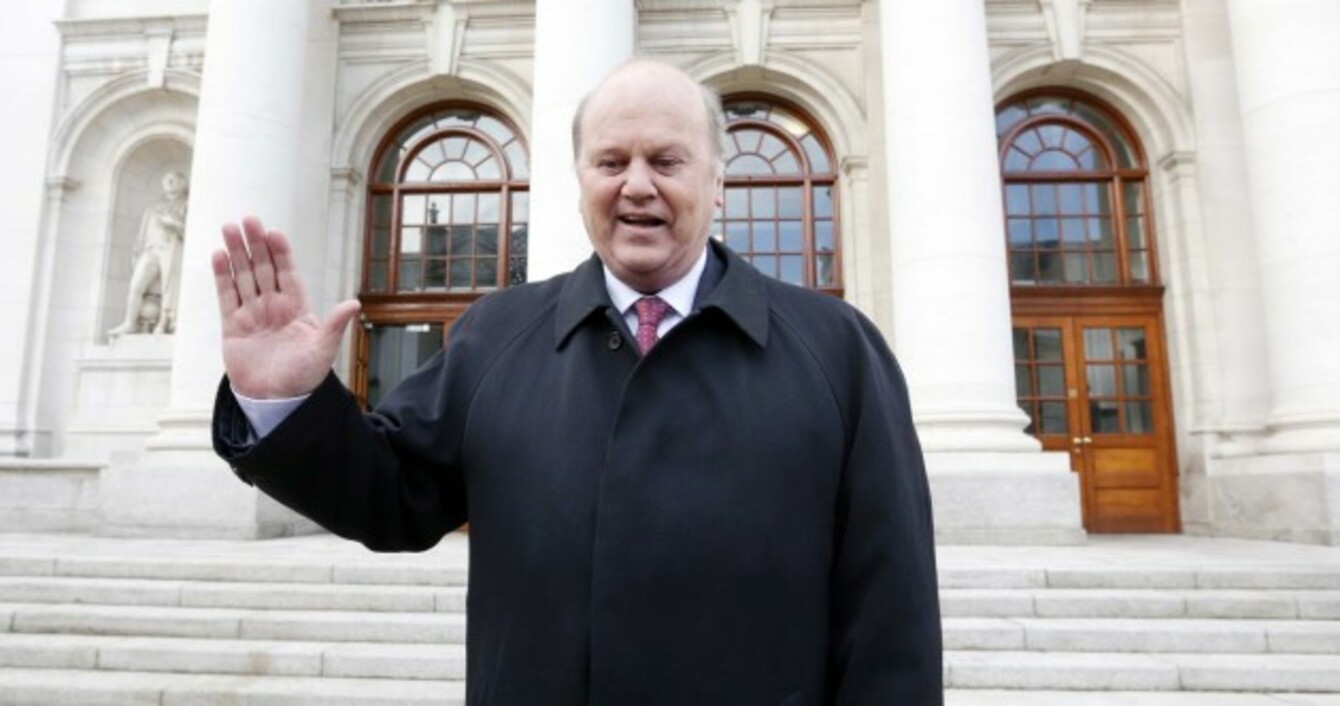 Finance Minister Michael Noonan
Image: Laura Hutton/Photocall Ireland
Finance Minister Michael Noonan
Image: Laura Hutton/Photocall Ireland
MICHAEL NOONAN HAS been given another green light to release the exchequer's purse strings next budget.
The government's tax take this year is expected to come in €2 billion above predictions, giving it significantly more wiggle room for extra spending.
Goodbody's latest fiscal "health check", out today, included more-positive predictions for the economy as signs of the momentum in its recovery grew.
Chief economist Dermot O'Leary said the combination of the government shifting into spending mode and the benefits of the cheap euro flowing to exporters put Ireland "in a cyclical sweet spot".
This growth momentum has led to a big outperformance for the public finances in the first quarter of the year," he said in the update.
Goodbody forecast the end-of-year tax take would be €2 billion up on the figure predicted in last October's budget, cutting the deficit to 1.9% of GDP – well within EU targets and below the government's earlier goal of 2.7%.
Exchequer returns from March showed the tax revenues were already €545 million ahead of expectations for the year, mainly due to the government raking in more than it predicted in corporate and income taxes.
But O'Leary added any giveaways in the coming budget would need to be prioritised to keep the economy growing.
Goodbody said the focus should be on tax cuts that acted as an incentive for work, capital spending to stimulate medium-term growth and targeted tax breaks for housing and entrepreneurs.
Debts and taxes
Among the pre-budget kite flying reported so far, the government has variously flagged capping property tax, giving the self-employed equal tax treatment to PAYE workers and delivering incentives to lure emigrants home.
Meanwhile, the latest government finance figures today showed the government's total debt stood at €203 billion or almost 110% of annual GDP at the end of last year.
That was down from the peak figure of €215 billion in 2013, when debt was worth 123% of the country's economic output for the year.