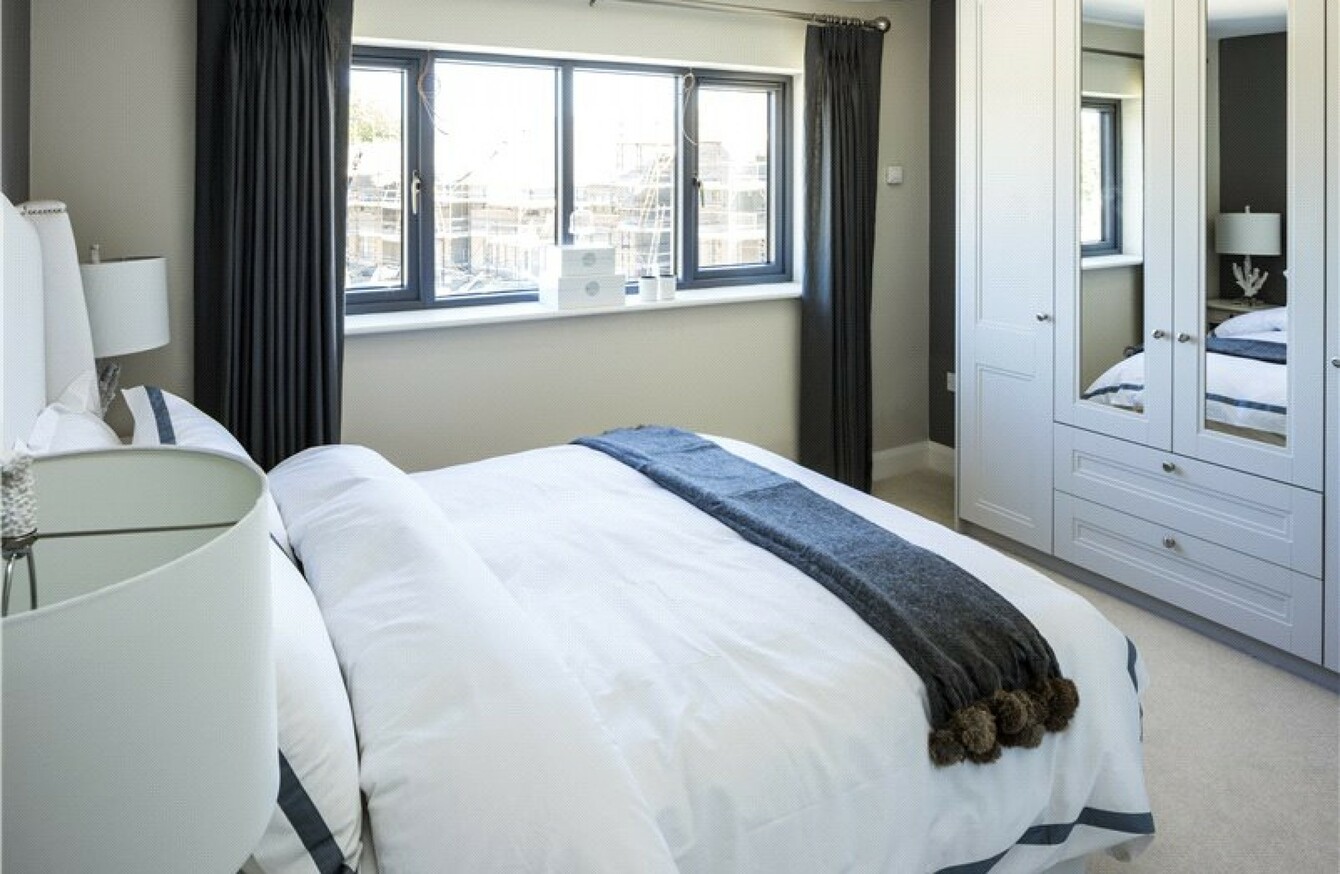 Part of the Sherry Fitzgerald brochure for three-bed semi-detached houses in Thorndale, Delgany, co Wicklow.
Part of the Sherry Fitzgerald brochure for three-bed semi-detached houses in Thorndale, Delgany, co Wicklow.
THE FIRST-TIME buyer scheme launched in the Budget has succeeded in driving up house prices by as much as €45,000 overnight.
Housing Minister Simon Coveney has defended the government's new first-time buyers scheme, despite it coming in for criticism from experts.
On Tuesday, Finance Minister Michael Noonan announced that the plan will provide a rebate of income tax paid over the four previous tax years up to a maximum of 5% of the purchase price of a new house up to a value of €400,000.
Critics said the measure would only succeed in driving up prices.
In one development in Dublin's commuter counties, the developer has added between €17,500 and €45,000 to the price of houses since the Budget speech.
As of 1.30pm on Budget Day, developer Kingscroft had properties in Thorndale, Delgany, Co Wicklow still on sale on Daft.ie for:
€395,000 for a three-bedroom semi Category B house, 1,210 square foot
€575,000 for a detached five-bedroom Category A house, 1,971 square foot.
The asking prices have since changed to:
€427,500 for a three-bedroom Category B house, 1,210 square foot.
€620,000 for a five-bedroom Category A, 1,971 square foot.
Earlier this summer, a three-bed semi-detached house at the same development was priced at €395,000.
On the website of Sherry Fitzgerald, who are acting as agents for the development, the lowest-priced house for Thorndale, meanwhile, was €410,000 as of Tuesday night at 8pm. Today, those same houses are on sale for €427,400 on the Sherry Fitzgerald website.
Movement
Ivan Gaine, director and 'Head of New Homes' at Sherry Fitzgerald, said it's normal for house prices to change as different properties get snapped up.
"We're into the last few houses of the development," he told TheJournal.ie.
"Typically when you draw information from Daft.ie and MyHome.ie, our own website and what not, there is typically a starting price, and it could be a north-east facing house which is on a smaller plot.
I suppose given the nature of the product, you don't list 35 houses and 35 products on a development website.
"The more recent sales were €410,000, and now we're getting into the balance of the site.
"You see movement from season to season. The market will probably do 3-4% price growth over the course of the year. There is a seasonality.
The houses are looked at a one-for-one basis and it absolutely looks more than it is, but that isn't the case.
"The 5% rebate does enhance people's ability to buy, but it doesn't actually increase their buying capacity, their overall mortgage availability. The income multiplier is the income multiplier, and that's the brake.
"There's been a lot of comment about the Help-to-Buy scheme, but it's one of 82 or 83 items in the Housing Plan."
#Open journalism No news is bad news Support The Journal

Your contributions will help us continue to deliver the stories that are important to you

Support us now
Struggling
In a statement, the Department of Housing, Planning, Community and Local Government told TheJournal.ie that builders and estate agents who increase prices in response to the Budget scheme will affect demand.
"Help-to-Buy is a direct response to a viability gap that exists at present whereby buyers are struggling to be in a position to realise their home ownership aspirations to buy at existing prices.
"It is intended to translate notional demand into real demand. It is a helping hand for people to comply with rather than side-step the Central Bank lending rules.
"In doing so, it will also help provide the certainty needed by providers and their investors to proceed with bringing forward the supply of new homes.
While the wider market is in recovery at present, with prices already rising, there is a risk for builders that increasing prices in response to Help-to-Buy will serve only to maintain that viability gap.
"This is clearly bad news for developers – if they want to sell homes they need buyers with actual buying power."
TheJournal.ie has asked the Construction Industry Federation for comment on this story.