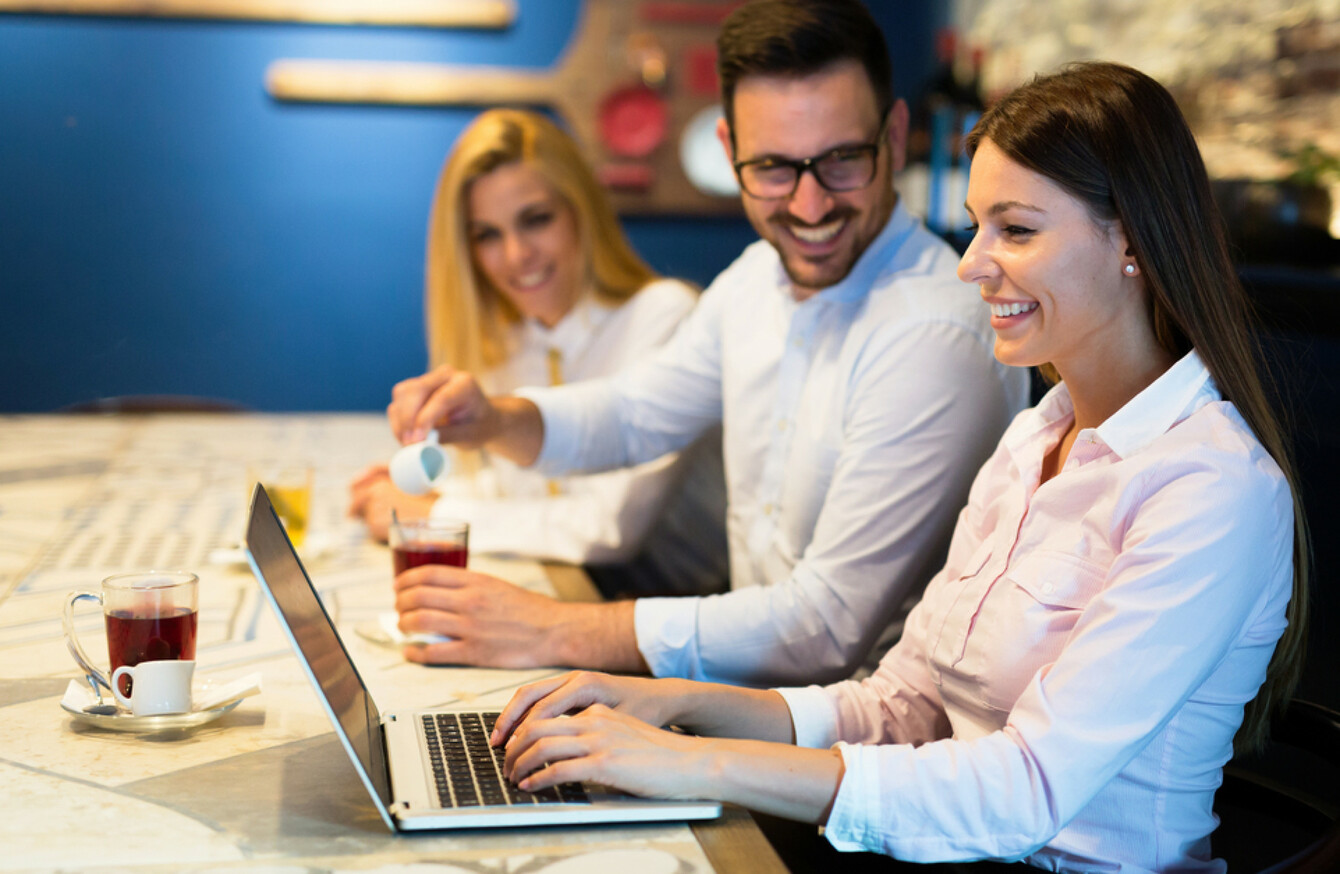 Image: Shutterstock/nd3000
Image: Shutterstock/nd3000
"FOR THE MAJORITY of people, a good working relationship with their boss and colleagues is the reason they stay in a job."
That's according to organisational psychologist Dee Murphy, Head of Employer Branding at Jobbio.
Dee works with companies to help them understand their culture and tell their stories so that they attract – and retain – people who are the right fit for their teams.
Regardless of how streamlined your company hiring process is, there are always going to be occasions when you're not all 'buddy-buddy' with your boss and colleagues.
Sometimes, though, it doesn't matter. Here's to cultivate a great working relationship with your co-workers and the powers that be, according to Dee…
1. Know that you don't need to make bosom buddies
…or anything close to it, in fact. Sometimes a situation where managers and employees have developed close friendships can make things more difficult, as it's harder to remain neutral when handling more difficult 'work related' issues. But both parties do need to have a high level of respect for each other if they're to reach their optimum potential.
2. Plan for direct and informal contact with your boss
Relationships where all employees have regular, direct and informal access to everyone in the organisation, regardless of title, are the most productive.
Even if it seems unnatural at first, make the effort to attend things like weekly catch-ups with management, whole team open forum meetings, lunch with the founder or CEO on a work anniversary.
3. Have regular check-ins – and a feedback loop
It can be difficult to make suggestions to management on how they should do their job – but regular manager/employee check-ins where feedback and ideas are encouraged needs to be the norm. If they don't exist, request them!
If these sessions feel stiff or confrontational, take them off site. Go for lunch or a coffee and talk about non work related things as well as the operational issues at hand.
4. Find a common ground – even outside of work
Remember, managers are human too. Being a manager can be quite a lonely job at times, as they have to make tough decisions and put business needs ahead of personal relationships.
Humanising the situation by spending time as peers outside of the context of work can go a long way to breaking down barriers and enabling more open discussions in the workplace. Get to know what makes you both tick.
5. If your company has a HR team, use it
If you're still finding  it hard to have a strong working relationship with your boss, and if your organisation has a HR team, make the most of it. HR professionals are well versed in management issues, and can offer unbiased and confidential advice – especially since they'll know the company and the people working there well.