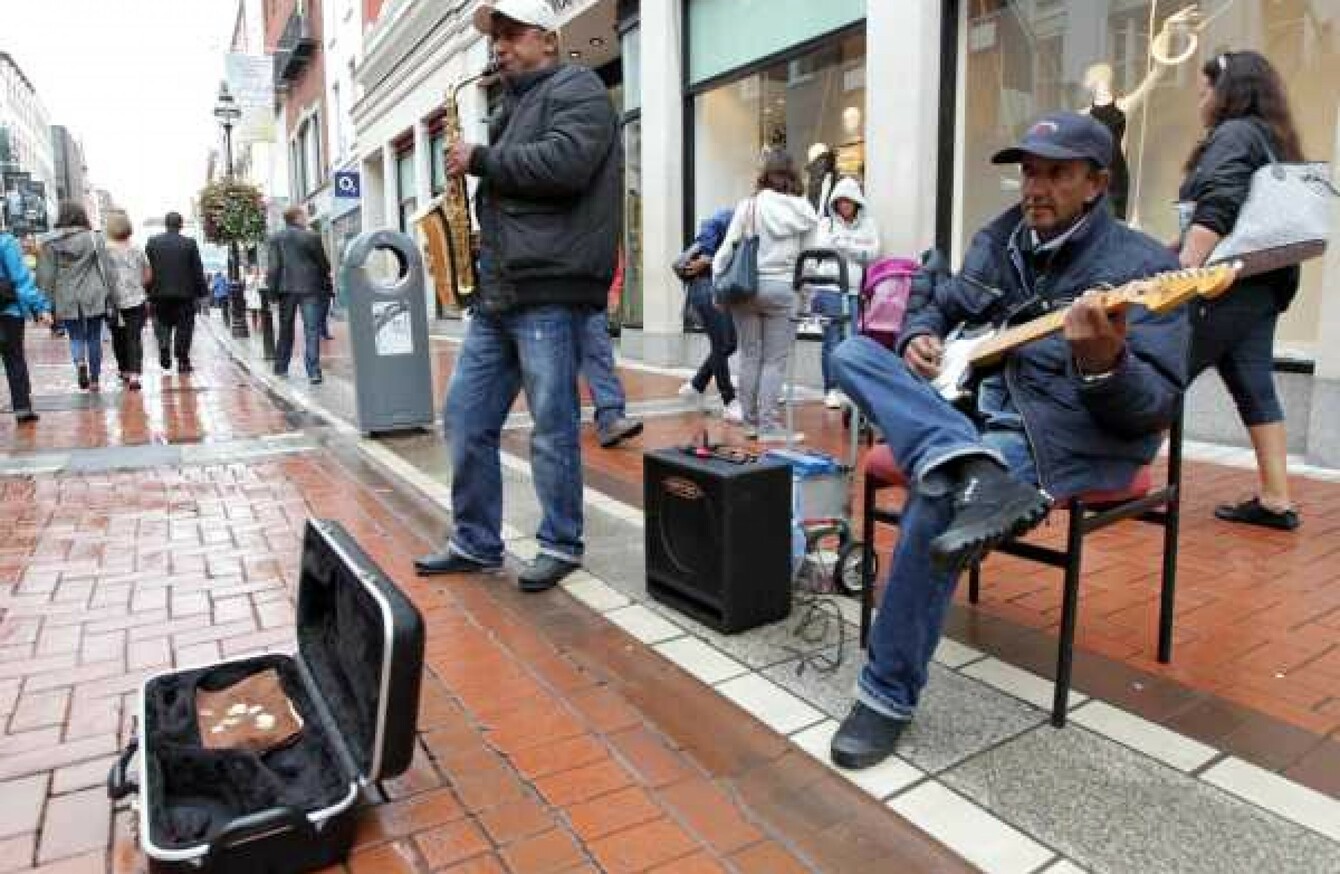 DUBLIN CITY COUNCILLORS have voted in favour of banning backing tracks for buskers – but have voted against banning amplification across the city.
The measures, part of a review of street performance by-laws introduced last year, will take effect from 1 August of this year.
They spell the end for performers garnishing their output with karaoke-style accompaniment.
In the report to councillors, Dublin City Council management acknowledged the talent and diversity of the acts that perform in the capital, but said that street performance continued to cause "significant daily problems and discomfort" for residents, businesses, and pedestrians.
The new by-laws also instruct street performers who sing or play music to ensure they have a sufficient repertoire of tunes to play without repetition for at least 30 minutes.
Councillors voted against an amendment to ban amplification across the city.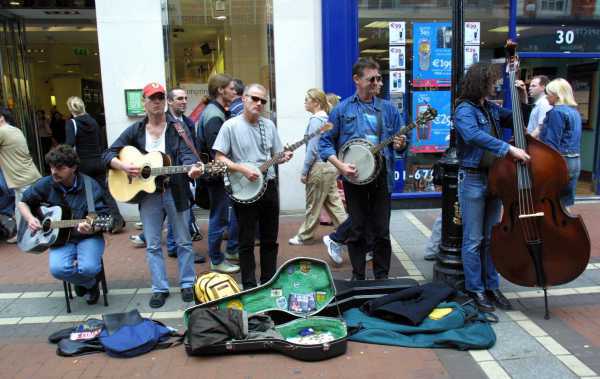 The amendment was tabled by Fine Gael, who said it was almost impossible to police levels of amplification.
The majority of the 230 complaints received by DCC in public consultation pertained to noise generated by backing tracks and amplifiers.
A ban on amplification and backing tracks was initially recommended by City Council management, but the move was abandoned after performers raised concerns at the street performance forum, and a meeting of the arts, culture and recreation strategic policy committee.
Amplification remains banned in Temple Bar, however, in an area extended from Essex Street East as far as Anglesea Street.
A review into the use of amplifiers in certain locations will take place in September.
Lewd
The updated bylaws also ban the use of "lewd, offensive or racist language or conduct", including in song lyrics.
A new two-week visiting street performers' permit has also been introduced, costing €10.
New buskers will have a two-week probationary period, while permits for activities such as caricature painting, hair-braiding, and temporary tattoos cannot now be obtained under the by-laws.
Graft on, buskers - graft on
Buskers on Grafton Street will also need to end their performance on the hour-mark, similar to other cities.
Dance acts, circle acts and large bands are now restricted to the St Stephen's Green end of the street.
Vincent Norton, acting assistant chief executive at Dublin City Council, who authored the review, said:
A constant quandary in this issue is the many divergent views on street performance and the difficulty in achieving reasonable consensus or balance between those who enjoy the animation and vibrancy of street performance and those who view it as an annoyance and an irritant.
More than 470 performance permits and 250 amplification permits have been issued since the by-laws were introduced in February 2015.
Last year, Dublin City Council restricted buskers to two hours, but performance time on Grafton Street has now been cut to just one hour, with all performances now beginning and ending on the hour-mark.
On pedestrianised streets which allow access to deliveries (such as Grafton Street), buskers would now also not be allowed to play before 11am, rather than the previous 9am starting point.
The sale of CDs and other merchandise, meanwhile, are to be considered as part of a review of Dublin City Council's casual trading by-laws.