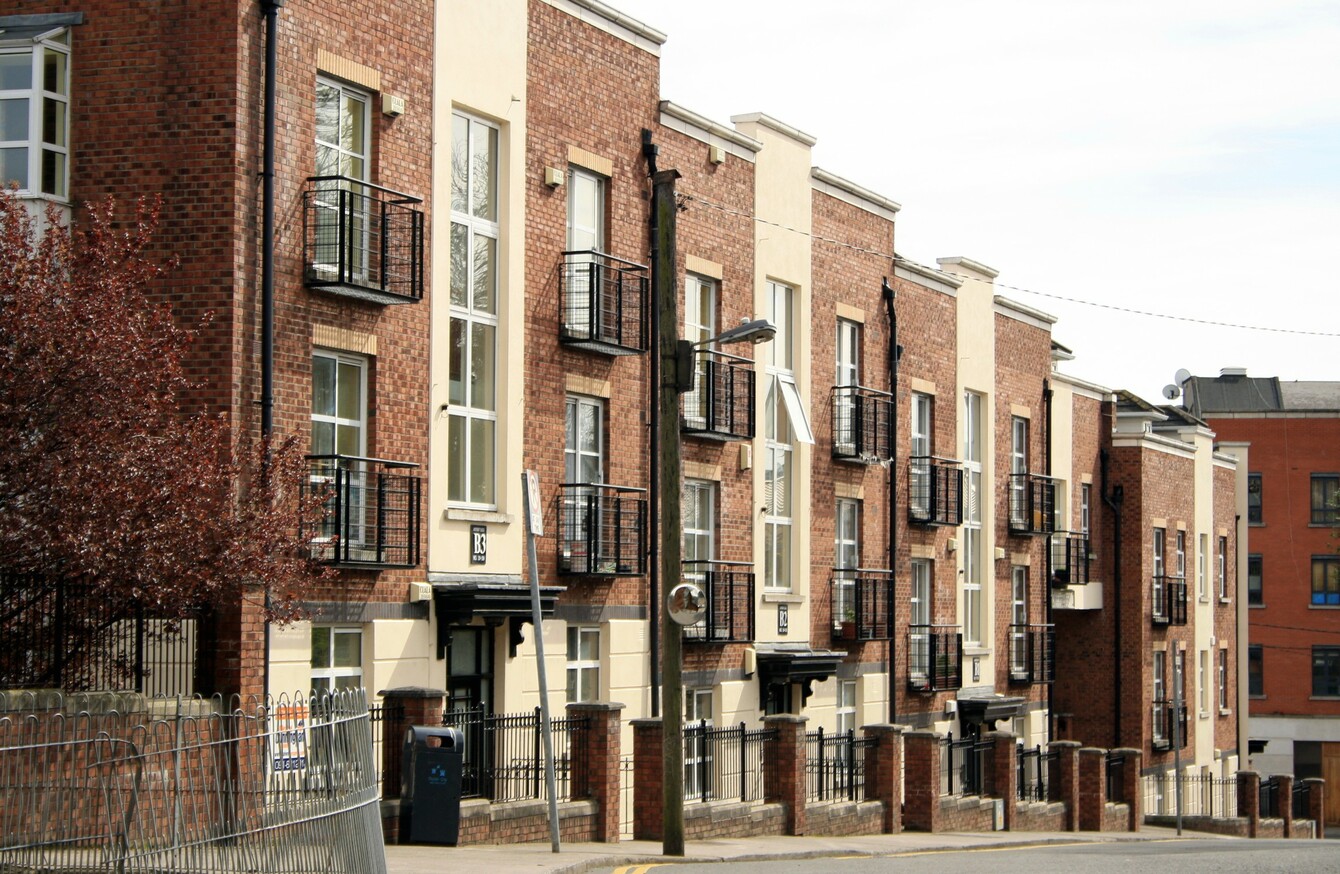 Image: Shutterstock/Raquel Mathias
Image: Shutterstock/Raquel Mathias
LOOKING TO LEAVE the rental market but hoping to avoid a long commute? The lack of sleep caused by long commutes can have major implications for our health. And buying close to where a lot of work tends to be – the city – can be a brilliant way to avoid that.
But becoming a city homeowner comes with its own challenges – you're more than likely buying a secondhand home where size can be a limiting factor, and may have to deal with stricter planning permission rules. 
To arm first-time buyers with everything they need to know, we spoke to Owen Reilly, director of Dublin-based property agents Owen Reilly. 
1. Think about your future needs – not just your current ones
While the most important step of all is getting your mortgage approval first before you start looking, after that you need to be thinking about the longer term rather than just 'getting on the ladder', as Reilly explains: "People are going to move less in future than they did in the past. Between the stamp duty and legal fees, moving home is expensive."
This means that "if it's just you and your partner and you might have a child in the short-term, you need to check that there are creches and schools close to where you buy." This can also include other infrastructure such as public transport:
While some first time buyers just want to get out of the rental market, you need to look at the bigger picture and consider infrastructure in the area.
2. Don't rule out buying an apartment
Remember that as time goes on, a lot more of us will live in apartments: "Because of pressure on traffic and urbanisation, our attitude to living in apartments from our continental cousins is starting to rub off". Even from a planned construction point of view, they're set to increase: "We're not going to see more building of houses in the suburbs – they're mostly apartments, which the council want to see more of."
You need to consider that any work it needs will be covered by a monthly maintenance fee, so factor this in the overall cost. However, this comes with the advantage that "the whole development can upgrade the common areas – which can be more cost-effective". But you do need to make sure it's healthy: "If you're buying into an apartment complex and there's a small sinking [management] fund, I'd be concerned."
3. Do your homework about the area first
Is there anything that can make a home harder to sell a few years down the line? Reilly says: "The same thing that will attract you to the home will attract another buyer down the line." That being said, he insists that you have to keep an eye on certain areas and one of them is construction going on nearby.
This can be positive or negative for your home's value and sellability, he explains:
If there's a larger development going in near you it could impact on traffic or light on your own street, but if it's a quieter area, it could also lead to new amenities for the area.
4. Look at large-scale plans, but don't depend on them
Sometimes with the best of intentions, the government's plans for public transport upgrades don't come to fruition – so don't place your home's future in the hands of one of these plans, says Reilly: "I know buyers in the past who bought on the assumption of future transport programmes such as the Dublin Metro."
More generally, if you do buy in the city, it will put less pressure on public transport and slow urban sprawl, which is important says Reilly: "The city centre is creaking at the minute, we have a huge traffic problem and this is because we're building a lot in the city but not investing in infrastructure." And living close to work can avoid this. 
5. Survey find something? Get it looked at now, not later
Think your future home is too newly built to require a survey? This can be one of the biggest mistakes you'll make, says Reilly: "Buyers of some of the more modern houses choose not to get a survey done which I think is crazy – you can't make any assumptions".
If your survey does mention any potential issues, get them looked at now not later, says Reilly: "Get in the electrician or the plumber – if there are any issues, you'll have to live with them for quite some time." When helping overseas clients, his agency uses a full team including a solicitor, architect, builder and surveyor: "We check everything, sometimes first-time buyers assume everything is going to be OK."
6. Check that you will be able to afford any future work
If you're not sure the current size will be enough, it's important to figure out whether the house can be extended to the rear or into the attic:
You can build 40 square metres without planning permission and there's no harm pricing the cost of an extension – doing all your sums in advance saves you getting a nasty surprise down the line.
Not sure you'd get planning permission for more? You can check your city council guidelines or even better, contact an expert: "Having a quick chat with an architect would be a great idea as the legislation changes regularly." If you're buying in the centre of the city, check if the house is protected or not – if it is, building work will more than likely be a lot more expensive and difficult.
7. … But be careful about how much you plan to change
You'll probably want to put your own stamp on your home once you do buy, but Reilly warns not to make any changes that will lower the home's value or make it harder to sell:
Sometimes we would see people turning a three-bed into a two-bed or putting an en-suite in just for the sake of it in an already small room, or make their living space open-plan.
While these may appeal in the short-term, they can have an impact on attracting potential buyers when you do go to sell. Reilly explains:
In general I would be very against that, if you are thinking of selling. Most people are looking for a three-bed so by doing this, you're losing out on a lot of potential buyers. 
Find out how much you could borrow and what your repayments would be with the handy KBC mortgage calculator.
Find your nearest KBC hub or chat to us today.
Lending Criteria, Terms & Conditions Apply. Security and Insurance are required. The maximum mortgage balance is 90% of the property value. Max loan amount will typically not exceed 3.5 times an individual's gross annual income. KBC Bank Ireland plc is regulated by the Central Bank of Ireland.