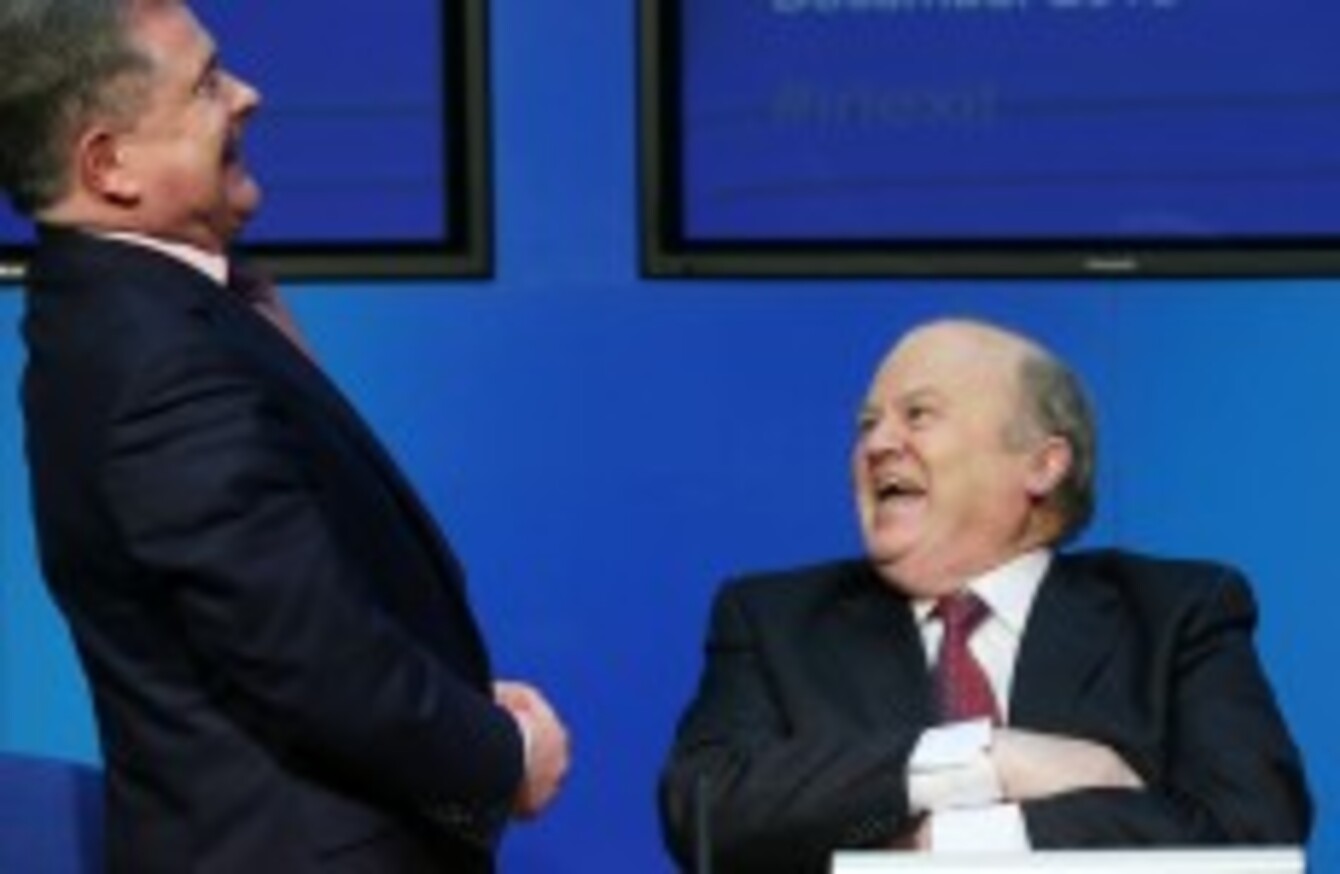 Image: Laura Hutton/Photocall Ireland
Image: Laura Hutton/Photocall Ireland
WITH THE BAILOUT set to end tomorrow, it is predictable that our government would be in something of a celebratory mood.
Indeed, some of the members of cabinet were outside Government Buildings yesterday, and the air of optimism was palpable.
Jobs Minister Richard Bruton said that the move sent out a strong message that Ireland was on the road to recovery, saying that we are "now masters of our own destiny".

Social Protection Minister Joan Burton was quick to argue that the bailout exit was not just a perception move.
She added that the Live Register figures painted a reflection of a country recovering.

The theme of independence was strong throughout the day, with Public Expenditure Minister Brendan Howlin saying that Ireland had recovered our economic sovereignty and that was a cause for celebration.
He added that the lack of rioting in Ireland had helped with international perception of the country. He said that "this magnificent country" had been let down.

The Finance Minister Michael Noonan, however, was more measured, saying, to borrow a Fianna Fáil slogan, that a lot had been done and more remained to be done.
He said that Ireland would continue to hit and, where possible, exceed deficit targets.

(All videos:  TheJournal.ie/YouTube)