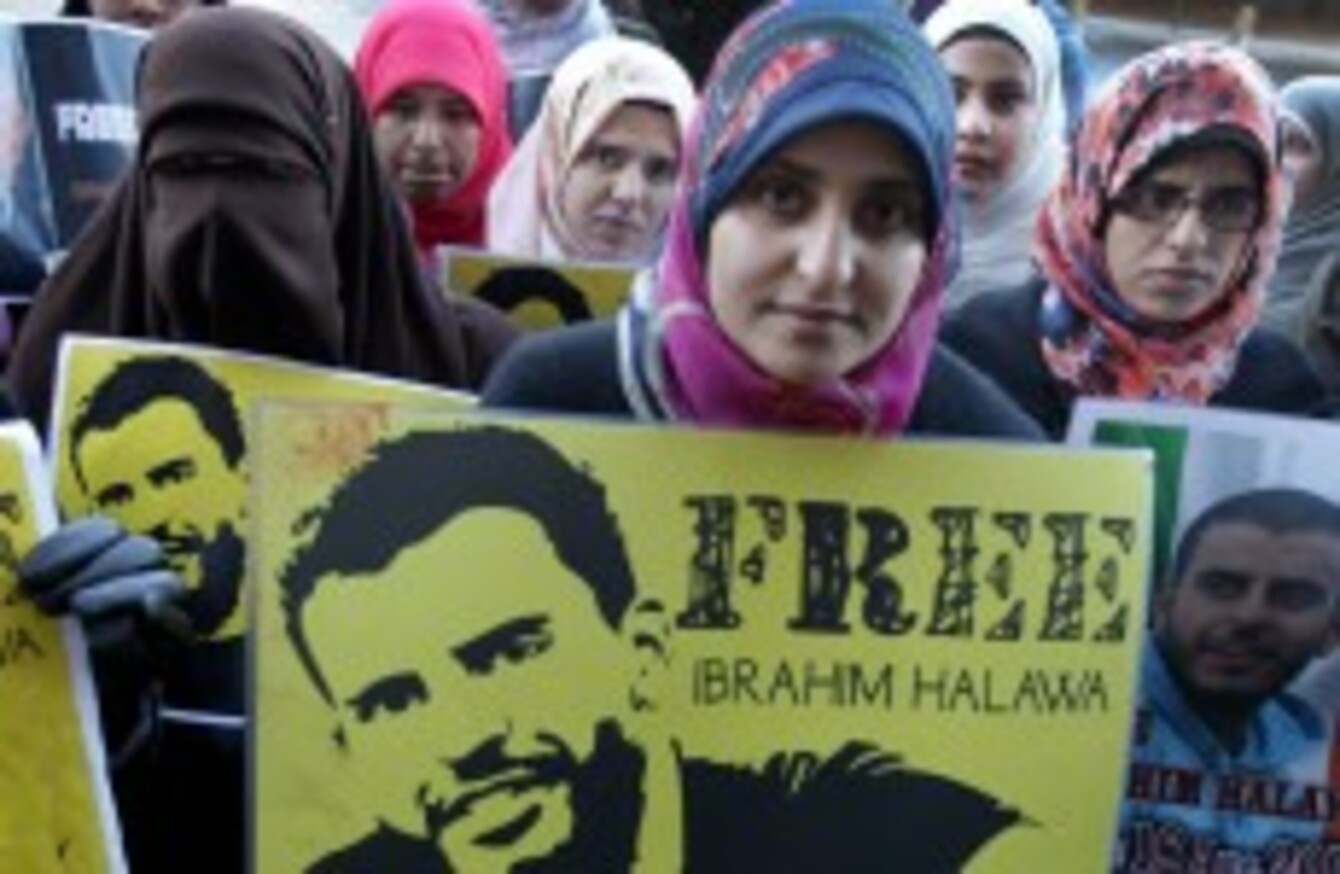 Image: Mark Stedman via Photocall Ireland
Image: Mark Stedman via Photocall Ireland
THE FAMILY OF Irish teenager Ibrahim Halawa have renewed hope that he will be freed from prison after his cell mate was released.
Ibrahim and his sisters Somaia, Fatima and Omaima were arrested at the al-Fateh mosque in August 2013 while attending a march against the ousting of former president Mohammed Morsi.
The sisters were allowed return to Dublin after three months.
However Ibrahim has been charged, along with 493 others, of murder, attempted murder and participating in an illegal protest.
Murder and attempted murder offences are normally punishable by death under Egyptian law.
Ibrahim shared a cell with Australian Al Jeezera journalist Peter Greste after his arrest. Peter was released yesterday and is now on his way home to Australia.
Ibrahims sister Somaia spoke to Newstalk Breakfast from Cairo this morning. She said she visits her brother every week:
"He's very disappointed because a year and a half in a prison call for an innocent person is not a little thing. Every time he goes to court he thinks he will be released but then he loses hope again.
After I heard they went to Peter at 7 o'clock in the morning and they just took him out without him even knowing I was like I hope that in the morning I will see my brother knocking on the door and he will be like, Oh I got released, you know?
"I have hope. That's what keeps us going – to have hope that maybe he will be released tomorrow, maybe after tomorrow, maybe now."
Greste was deported under a decree passed by President Abdel Fattah al-Sisi that allows for the transfer of foreigners on trial.
Due to Ibhaim's parentage and dual-citizenship he has been recognised as an Egyptian citizen.
It's reported that Halawa's lawyers will apply to have him released as a foreigner to his home nation.
Another of the jailed Al Jazeera journalists, Mohamed Fadel Fahmy, is a dual citizen of Egypt and Canada but he's expected to give up his Egyptian citizenship to obtain his release.