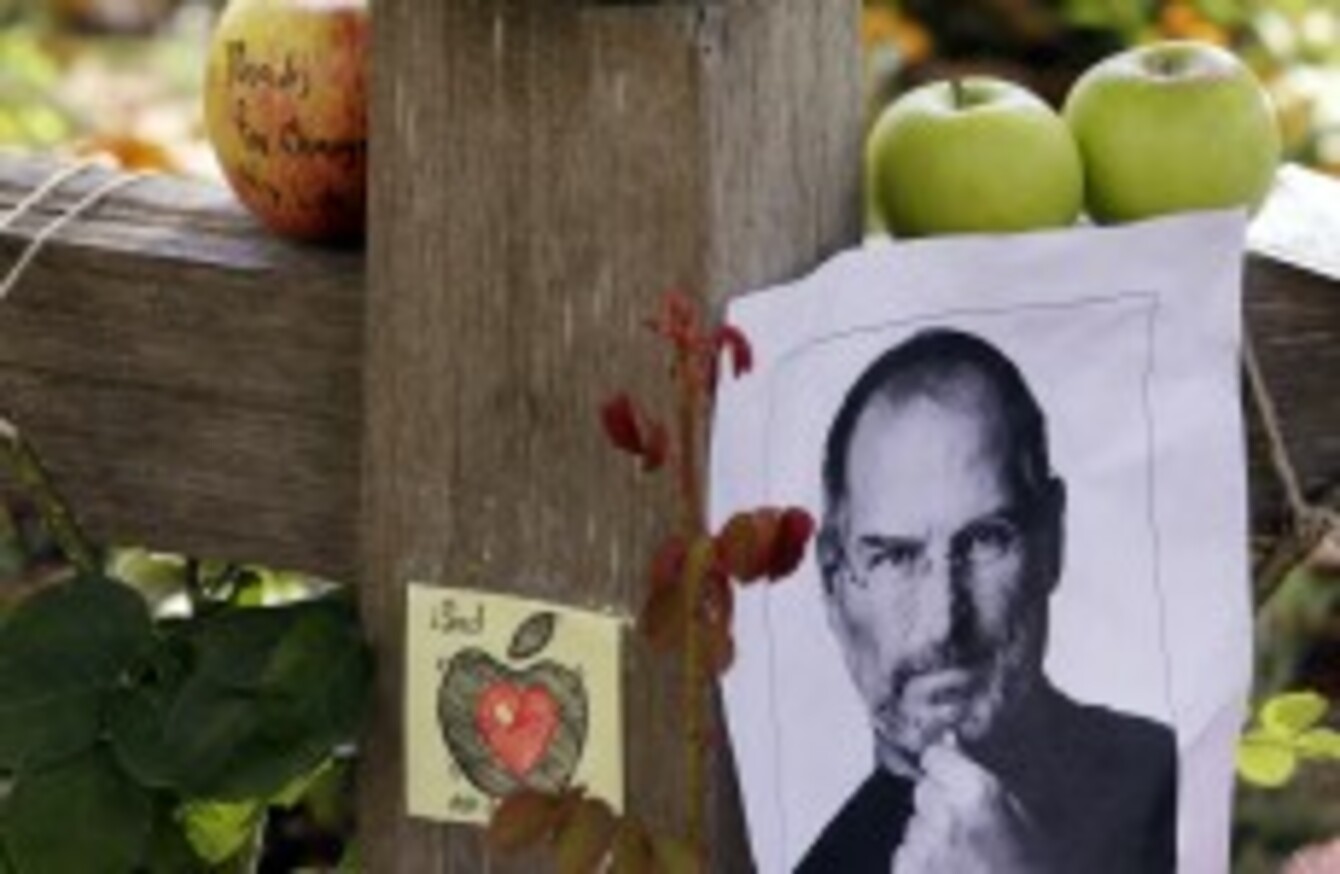 A memorial outside Steve Jobs' house in Palo Alto, California
Image: AP Photo/Paul Sakuma
A memorial outside Steve Jobs' house in Palo Alto, California
Image: AP Photo/Paul Sakuma
THE CALIFORNIA GOVERNOR JERRY Brown has issued a proclamation declaring today to be Steve Jobs Day.
Jobs, the mastermind behind popular gadgets like the iPhone and iPad died on 5 October after a battle with pancreatic cancer.
Apple, the company Jobs co-founded, is to hold a memorial service for him at Stanford University today. Jobs gave a memorable commencement address at the university in 2005, where he told graduates to "stay hungry, stay foolish".
According to the Wall Street Journal some of the biggest names in Silicon Valley have been invited to the Stanford ceremony, which will be held privately this evening.
Apple has confirmed that no public services are planned. A small private funeral was held for Jobs last week.  Apple also is planning an event on Wednesday for employees at its headquarters in Cupertino, California. It's billed as a celebration of his life.
Meanwhile, California Governor Jerry Brown tweeted yesterday that the state was planning to mark Jobs' passing:
The Governor also issued a proclamation, in which he wrote that the products that Jobs introduced "changed the way the entire world communicates". He said:
It is fitting that we mark this day to honour his life and achievements as a uniquely Californian visionary. He epitomised the spirit of a state that an eager world watches to see what will come next.