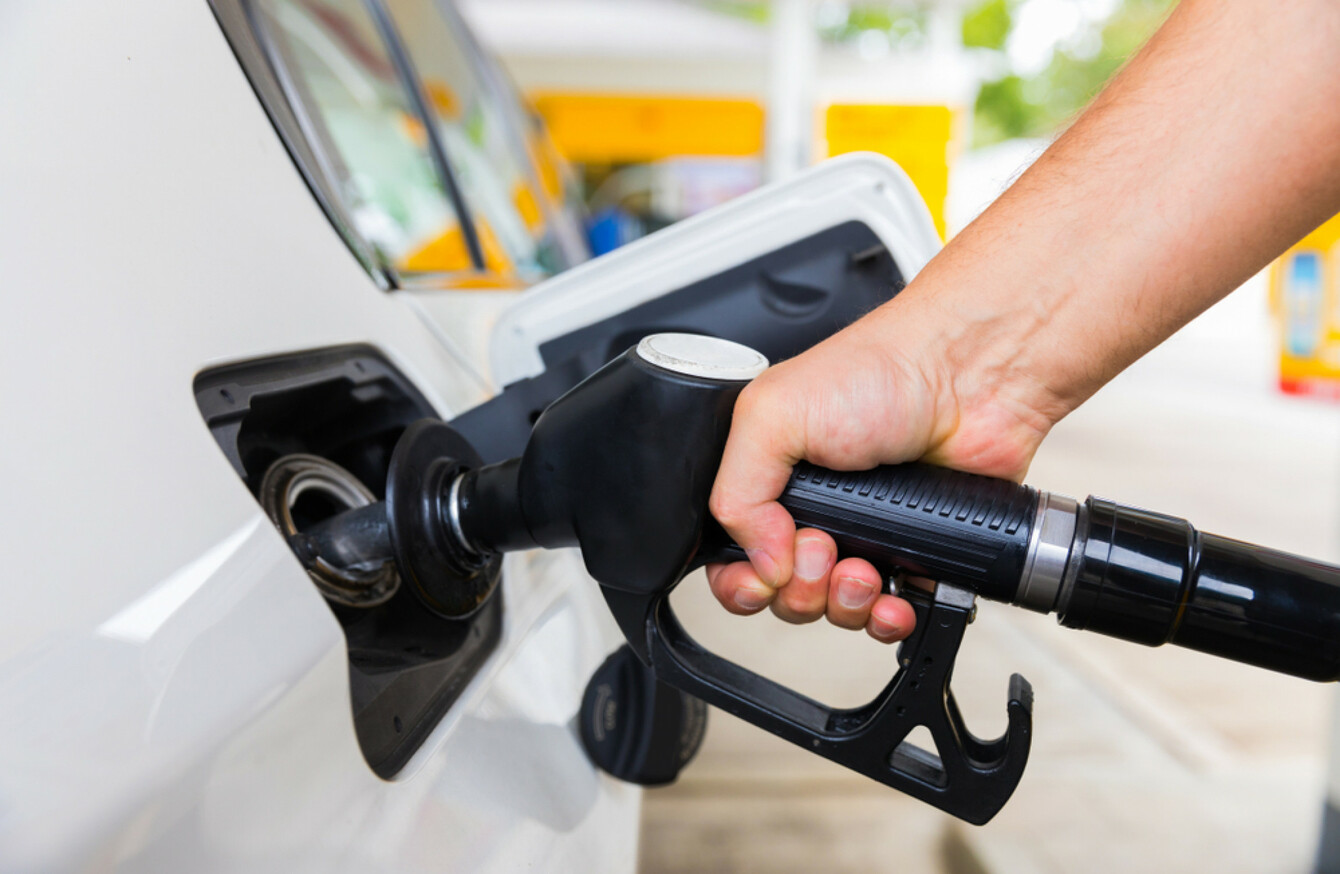 Image: Shutterstock/Anna Moskvina
Image: Shutterstock/Anna Moskvina
TAOISEACH LEO VARADKAR has said householders will have to pay more for electricity, gas and for petrol and diesel due to a hike in carbon taxes the government will roll out in the coming years.
Varadkar said the increase in carbon taxes will be needed over the next number of years in order for Ireland to meet its international global warming targets.
He told the Dáil that a new ESRI report, which suggests households may need to pay €3,000 a year in carbon taxes, in order for Ireland to avoid EU fines, is "way off the mark". 
Fianna Fáil leader Micheál Martin raised the issue of carbon taxes during Leaders' Questions today, highlighting the Taoiseach's announcement over the weekend that he would gradually give the average worker an extra €60 per week over the next five years in income tax cuts.
Income tax cuts, but what about carbon tax hikes?
At the party's Ard Fheis, Varadkar said he would raise the cut-off point for the highest rate of tax to €50,000 over the next few years. Martin questioned why Varadkar did not announce the rate at which he will also raise carbon taxes. 
Martin said the Taoiseach committed to raise carbon tax in August of this year, however, it never materialised in this year's Budget. 
"We know that carbon tax was on the agenda this year, but the Government decided not to increase it. In a study, the ESRI has stated that there will need to be dramatic increases in carbon tax to make up for the failure of our climate change agenda. Currently, households are paying about €200 in carbon tax. According to the ESRI, that could go to €3,000 per year by 2024," he said, asking for the Taoiseach to outline the trajectory for annual carbon tax increases.
Varadkar said the department is currently looking at the figures. 
"We need to do the numbers," he said. 
Whe no carbon tax increase this year?
Speaking to TheJournal.ie in October, Varadkar explained that he felt an increase in VAT and carbon tax this year would be a "double whammy" to householders. He outlined that he wanted a cross-party agreement on rising carbon taxes, something he repeated today.
"The best way to get it done would be to agree it on a cross-party basis because that would take the politics out of it," said Varadkar, conceding to the Dáil today that householders will pay more.
"Let us not be dishonest in any way about what a carbon tax means. It means that it will be more expensive for people to fill their cars with diesel or petrol. It will increase the cost of transport for the haulage industry, it will have impacts on agriculture, and it will make it more expensive to buy electricity and gas.
The adaptions that can be made to mitigate those effects will not happen in the first year, nor the second, nor the third. Even with the best intentions they will take time to make happen. For some people it will never be possible because of where they live. The best way to get this done is to do it on a cross-party basis, unlike they way in which we dealt with water. We should agree to a trajectory over ten years. I would be up for that," he said.
The Canadian model
The model the Taoiseach said Ireland would like to follow is that in Canada whereby a  trajectory for increasing carbon tax by a certain increment up to 2030 is set out. An agreed price is also set out, "perhaps something like €80 per tonne which is the amount suggested by the Climate Change Advisory Council", said Varadkar.
Ireland is falling far short of achieving its 2020, 2030 and 2050 climate change targets.
In a scathing annual report, the Climate Change Advisory Council said Ireland is in an "even worse position" compared to the previous year as greenhouse gas emissions increased again. 
The Citizens' Assembly was told during its sessions on climate change that Ireland would need to introduce a carbon tax as high as €70 on coal, turf and other products to improve emissions targets.
Yesterday, Environment Minister Richard Bruton got Cabinet approval for an all-government plan to respond to climate change.
Admitting that the country is "far off course" and "way off target", the climate action minister said a "huge step up" from government is required if Ireland is to play its part in cutting emissions.