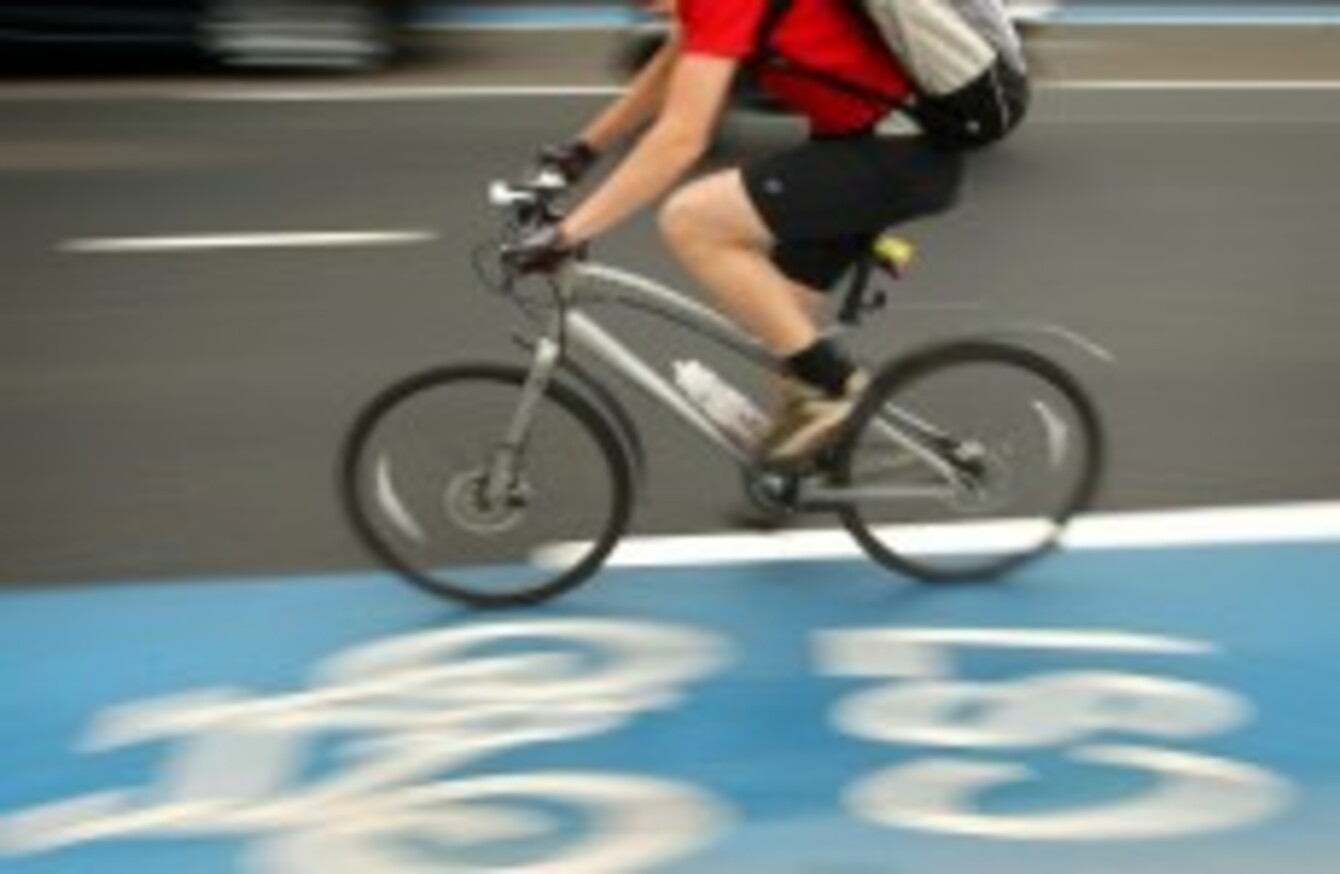 Image: Dominic Lipinski/PA Archive/Press Association Images
Image: Dominic Lipinski/PA Archive/Press Association Images
NEARLY A DOZEN towns across the country will receive funding for the construction of new cycle lanes and walkways as part of initiative to turn them into 'active travel towns'.
The programme, launched yesterday by the Public Transport Minister Alan Kelly, will see €4.5 million of funding given for the development of walking and cycling infrastructure in various towns across the country.
The areas which stand to benefit include Sligo, Carlow, Carrick-on-Shannon, Cavan, Clonmel, Castlebar, Oranmore, Nenagh, Letterkenny, Kilkenny and Mullingar.
"We are trying to create a more cycle-friendly and walking-friendly culture in Ireland. Infrastructure is one dimension but you have to do more to get people to change their behaviour," Kelly said.
"Better infrastructure needs to be combined with education initiatives and that is exactly what we are doing with the Active Travel programme."
The scheme will involve the provision of funding for new cycle-lanes, walkways and behaviour changing initiatives in local communities including schools and workplaces to encourage people to switch their mode of transport.
The inituiative ties in with the National Cycle Policy Framework which is aimed at creating a 'culture of cycling' in Ireland.
The multi-annual funding programme for active travel towns supports the development of walking and cycling in areas outside of Dublin.
Forty-six projects were submitted to the Department of Transport from 19 local authorities and 11 of these projects were selected for funding.
"We have moved away from just funding piece-meal projects to try and get a combined planned approach to walking and cycling and linking it to a town as a whole strategy," Kelly explained.
"This will combine infrastructure improvements with behavioural change measures to encourage people to use the new infrastructure and to leave the car at home."
For a full list of the projects that have been announced and the funding they have been given click here.