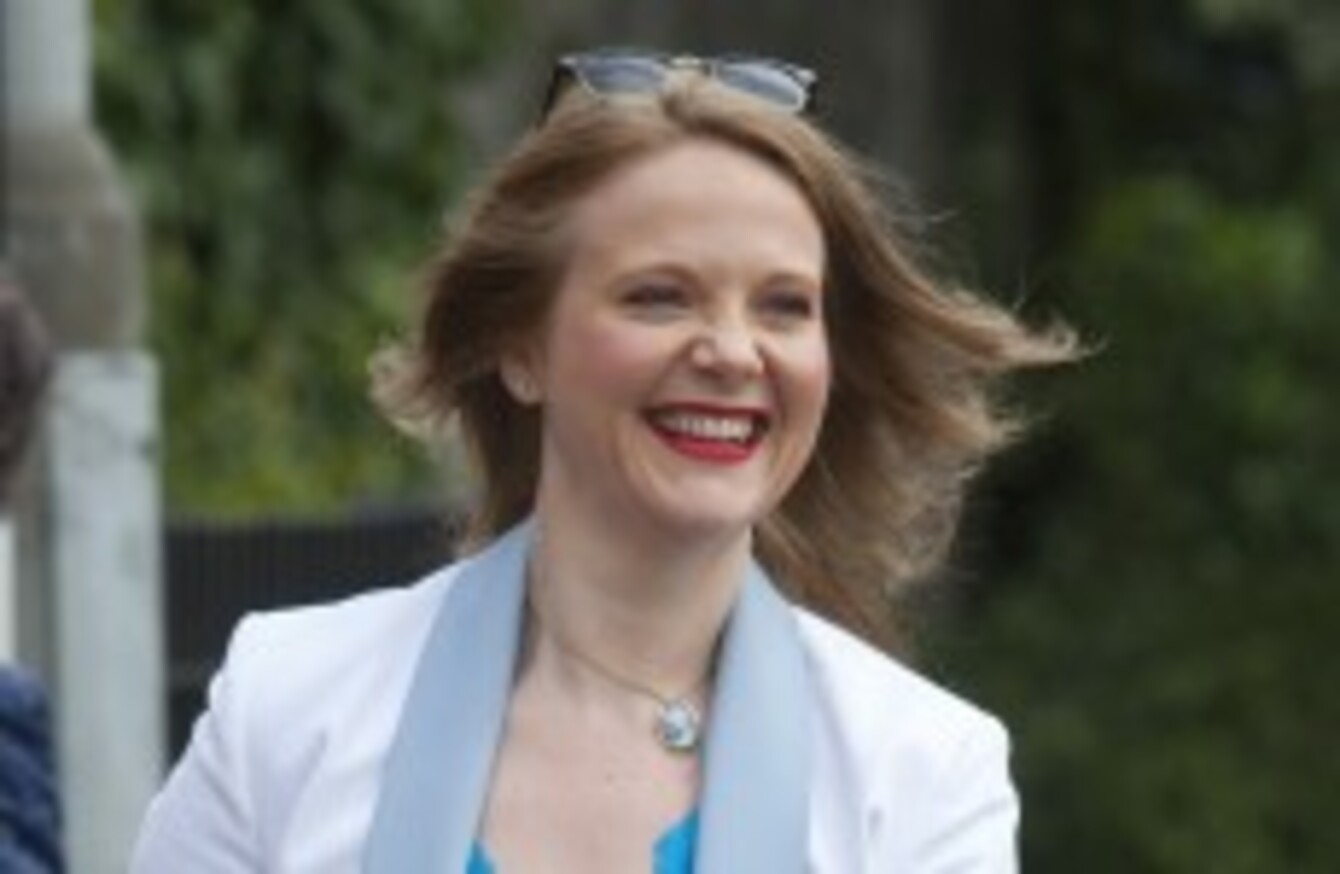 Catherine Noone
Image: Eamonn Farrell
Catherine Noone
Image: Eamonn Farrell
FINE GAEL SENATOR Catherine Noone is holding a €125-a-plate steak dinner fundraiser outside her constituency to raise money for her general election campaign in Dublin West.
Noone is hosting the dinner next Tuesday in the elegant Marco Pierre White steak restaurant in Donnybrook which is in the constituency of Dublin Bay South.
The €125-a-plate dinner will hear from Finance Minister Michael Noonan who has been asked to speak at the event.
The senator has close ties to that constituency having previously lived there and served as a councillor in the area prior to being elected to the Seanad in 2011.
She was selected to run for Fine Gael in Dublin West in April alongside incumbent TD and Health Minister Leo Varadkar.
Noone defended the price, saying: "It's the going rate. Some charge €500 or €250. I was thinking about charging €100 and I was told I'd be in the tuppenny-ha'penny place.
There's no point putting it on if you can't raise money. When running for politics it's [a fundraiser] generally accepted and I don't think it's any indication of being out of touch. All political parties fundraise.
Noone said she had not invited anyone who she didn't think could afford to attend and said she had nothing but positive feedback about the event. She is selling tickets for the dinner on her website where a table of ten can be purchased for €1,250.
The senator claimed it was not unusual for candidates to hold fundraisers outside their constituencies, saying she chose the location because of its more central location and convenience for attendees.
I'd say I'll probably have well in excess of a hundred people there, a lot of very good friends and people who don't feel fleeced coming along.
Noone has previously held public meetings in Dublin Bay South and, until recently, local Fine Gael politicians mentioned that she was a senator for the area on party literature.
Fine Gael's two Dáil candidates in Dublin Bay South have both held €250-a-plate fundraisers in recent months.
Incumbent TD Eoghan Murphy held an event in Pinocchio's in Ranelagh last spring, while councillor Kate O'Connell has already held two fundraisers in Bijou restaurant in Rathgar in recent months.
The party's constituency organisation is also holding its annual €55-a-head business breakfast with the Taoiseach Enda Kenny at the Shelbourne Hotel on 7 October. The event is expected to raise as much as €15,000 which will go towards the election campaigns of Murphy and O'Connell.
In February, protesters turned up outside a €85-a-head fundraising breakfast hosted by junior minister Dara Murphy in Cork where Justice Minister Frances Fitzgerald spoke to guests.
TDs, Senators and election candidates are required to open specific bank accounts on receiving donations of more than €100. Any donation above €600 must be disclosed, including the exact amount and the name of the donor.