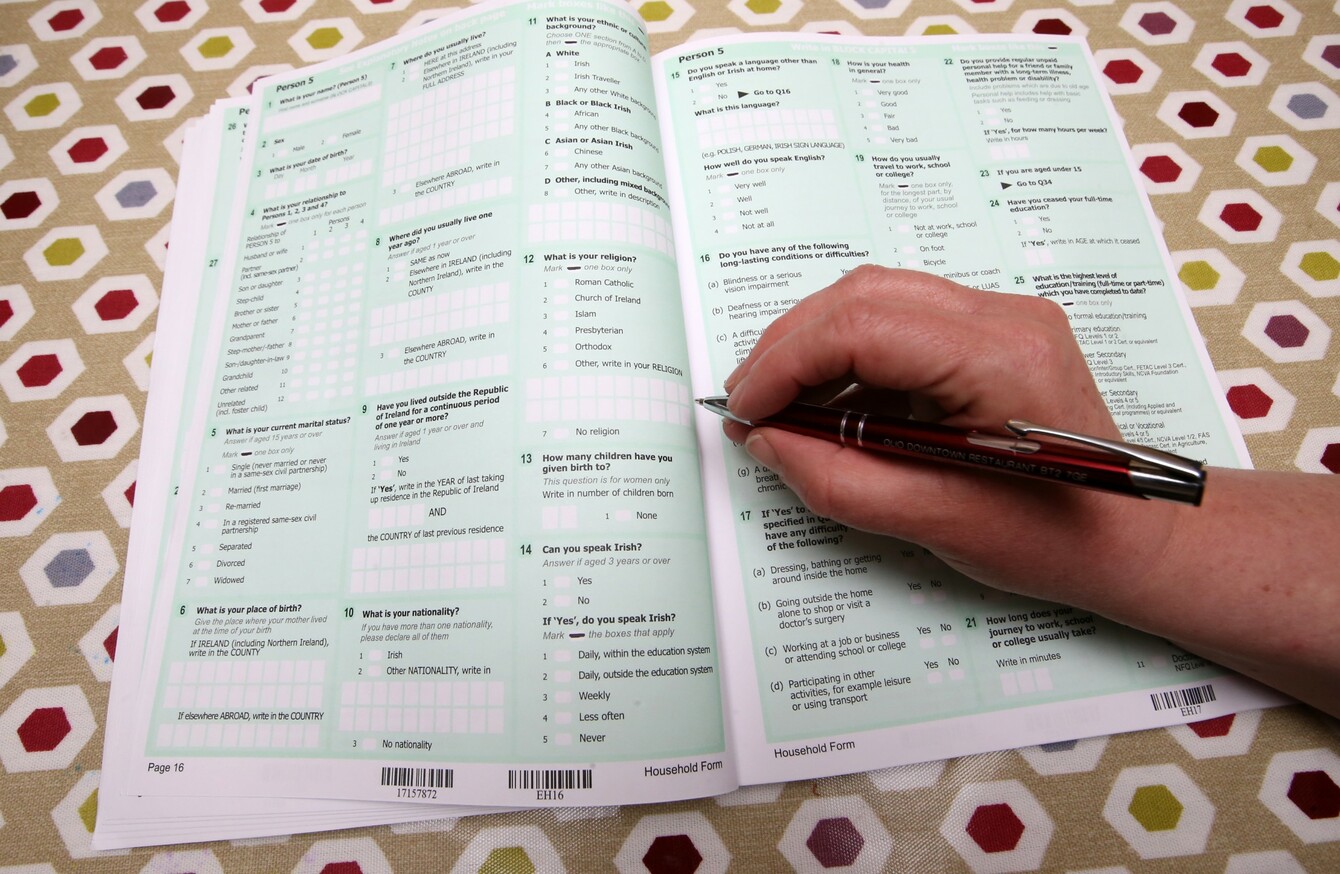 The CSO is still waiting to receive back a few Census forms
Image: Sam Boal/RollingNews.ie
The CSO is still waiting to receive back a few Census forms
Image: Sam Boal/RollingNews.ie
IT'S BEEN JUST over a month since census night, but there are still a few stragglers who still haven't returned their forms.
Enumerators are still knocking on doors in some areas, but will be finishing up on Friday.
However, for those who don't hand their forms back before then, the Central Statistic Office (CSO) is asking for them to be returned by post.
Difficulty making contact
"In some parts of Dublin city centre, Galway, Limerick and Waterford city, as well as parts of Donegal it is proving challenging for the enumerator to make contact with householders," said Deidre Cullen, a senior statistician with the CSO.
I urge all householders to check if they have their census forms to return it by post to CSO as soon as possible. First results will be published in July and it's essential that every household is included.
In the past three weeks the CSO has received back 15,000 forms by post, with 3,000 arriving in the past three days.
Cullen went on to say that the information included in the census can have a vital impact on decisions in local areas, and that it is in everyone's interest for them to be returned.
Not returning the form
While the CSO is taking the carrot approach by reminding people about the potential positive impact a complete set of information will have – there is most definitely a stick involved in the equation.
The public are legally obliged to fill out the forms, and those who don't can be slapped with fines of as much as €25,000.
Following Census 2011, as many as 20 householders faced court over their failure to complete the form.
The CSO has collected just over 1.7 million census forms around the country.
Census forms can be posted to PO Box 2016, FREEPOST F4726, Swords, Co. Dublin.