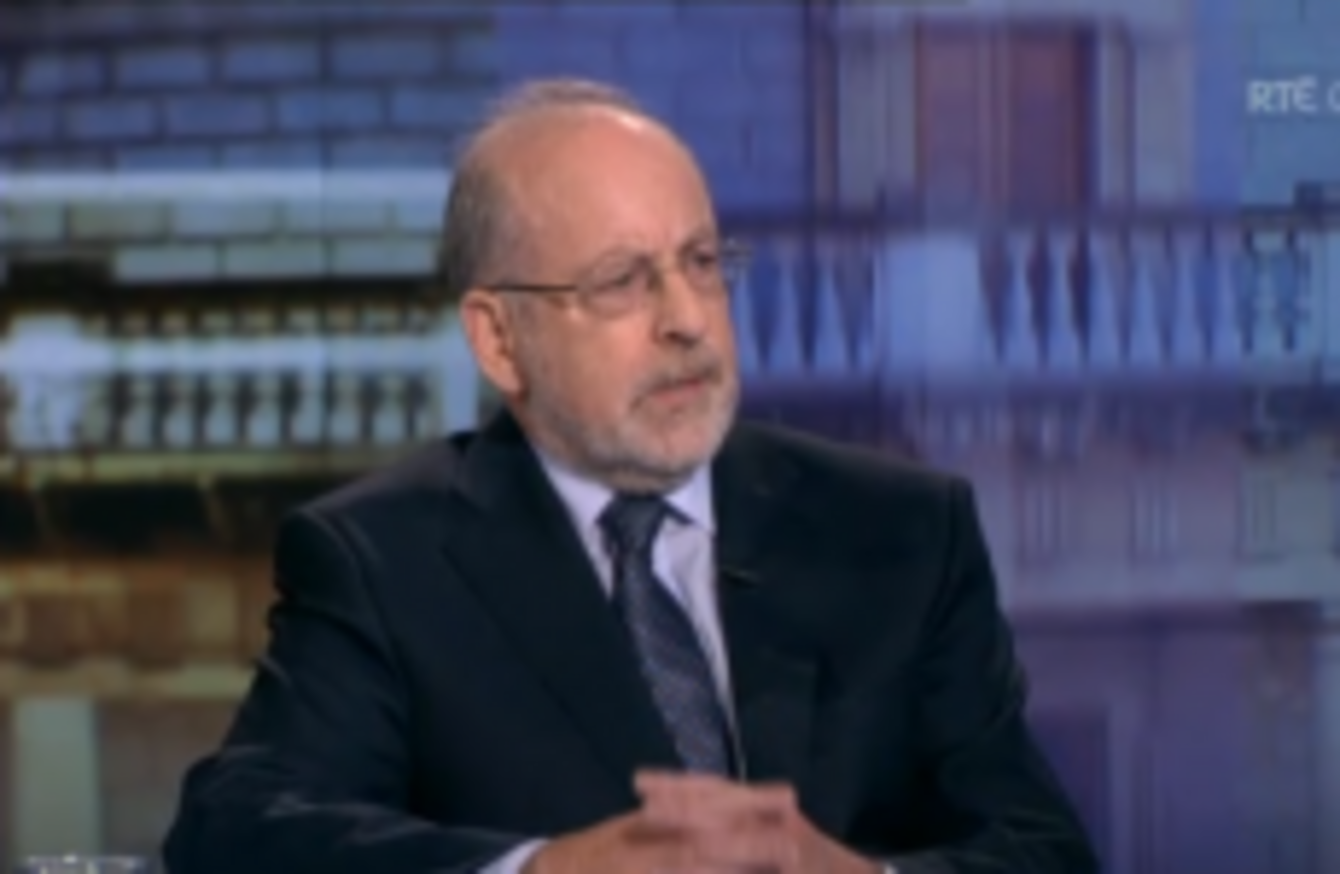 Patrick Honohan speaking on today's This Week in Politics
Image: RTÉ
Patrick Honohan speaking on today's This Week in Politics
Image: RTÉ
THE GOVERNOR OF the Central Bank has said the deal reached with the European Central Bank on promissory notes will not unravel.
Speaking on RTÉ's The Week in Politics, Patrick Honohan said the country's debt is now more sustainable than it was.
Tasked with negotiating the agreement during the week, Honohan said it was important to note that the ECB did not object to the arrangement.
He added that the Central Bank has undertaken to sell bonds subject to financial stability conditions, which will be monitored by the ECB.
Asked about Mario Draghi's reluctance to speak about the agreement at a press conference on Thursday, Honohan said it was always best for a central bank to stick to minimum statements.
The Governor also dismissed today's Sunday Independent report which claimed that he was "blasted" by senior Ministers and the Taoiseach for failing to secure a deal on the promissory notes on Wednesday night.
He admitted the atmosphere was anxious and tense but was adamant that there was nothing fraught on Ireland's side.
On the issue of the domestic mortgage crisis, Honohan indicated he was frustrated and unsatisfied at the pace at which banks were dealing with the issue.