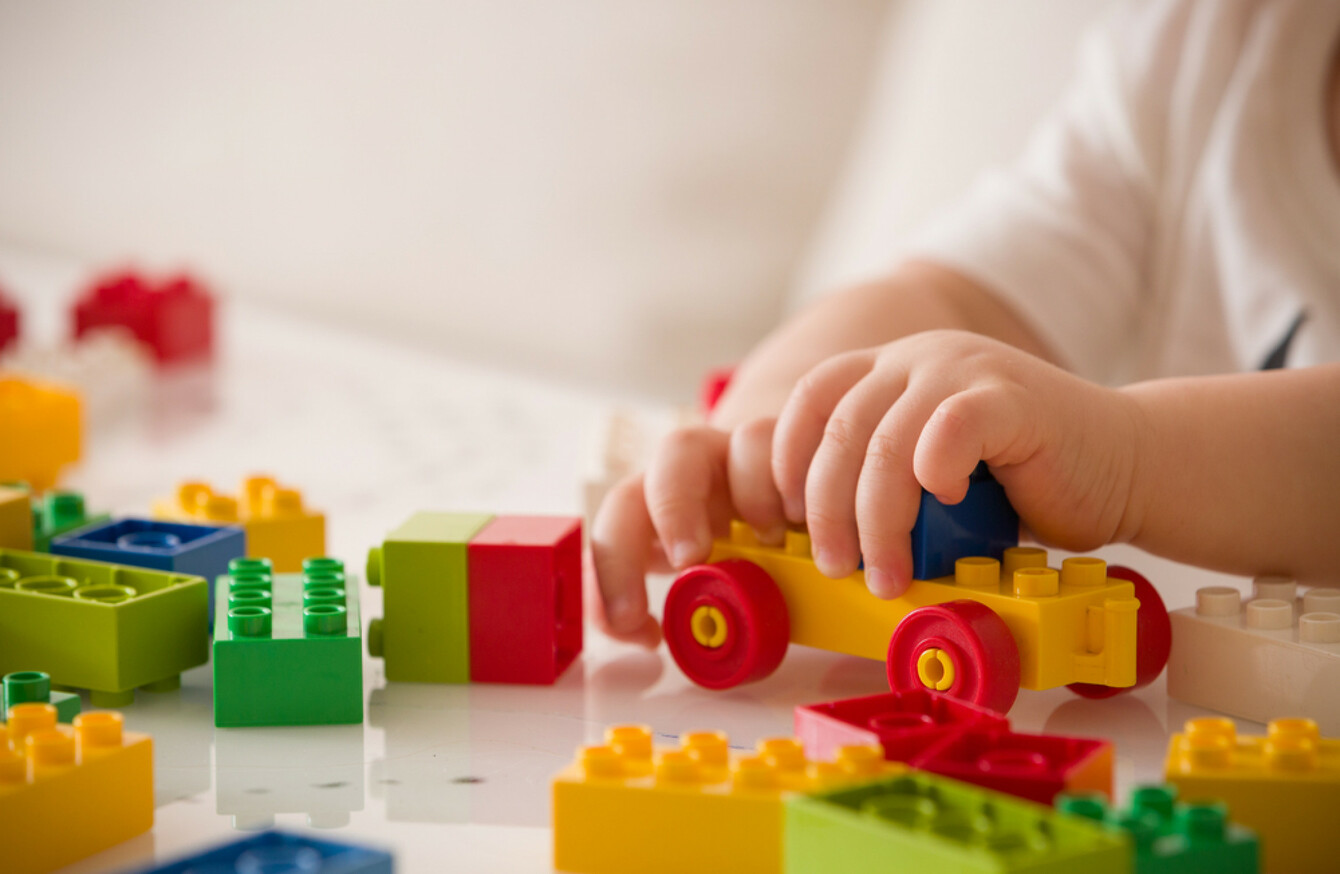 Image: Shutterstock/goodmoments
Image: Shutterstock/goodmoments
THE NATIONAL AVERAGE monthly cost of a 2-year-old in full-time care is €745 – a 5.5% increase since 2013, according to a nationwide survey conducted by Newstalk.
The survey, which compared 135 crèches and childcare providers throughout the country found that Dublin had the highest monthly childcare costs at €1,047.49 in 2018, an 8.73% increase from €963.30 in 2013.
The survey looks out how much child care providers charge for one 2-year-old child in full-time care five days a week.
It found that Longford had the lowest monthly costs at €650 but that the county had seen a 7.91% increase in the last five years.
Commuter belt counties around Dublin featured high on the list with Wicklow coming in second behind Dublin and the only other county to break the one thousand barrier at €1,006.63 on average per month.
Kildare, Meath and Louth were placed in fourth, fifth and sixth place respectively in the survey.
Meath and Clare were the only counties to register a fall in childcare costs when compared to 2013 figures.
Commenting on the findings of the survey, Minister for Children Katherine Zappone said that over the past number of years her department has made significant progress in addressing issues of both affordability and quality in the early years sector.
"That is not to say that much more does not need to be done to transform childcare in Ireland.
"When I began the process of changing childcare forever I did see fully aware that this would take time, in Budget 2019 my officials and I are determined to ensure childcare will feature again, as it has done in the past two budgets," Minister Zappone said in a statement.
Zappone added that in addition to budgetary measures, work is continuing on the Affordable Childcare Scheme.
"A lot of the preparation is in place, including the signing of Ireland's first ever Childcare legislation into law at the start of the summer and the signing of a contract for one of the most complex IT systems any Government has undertaken."
Earlier this year it was revealed that the ACS would be delayed into next year due to issues surrounding the introduction of a comprehensive IT system.