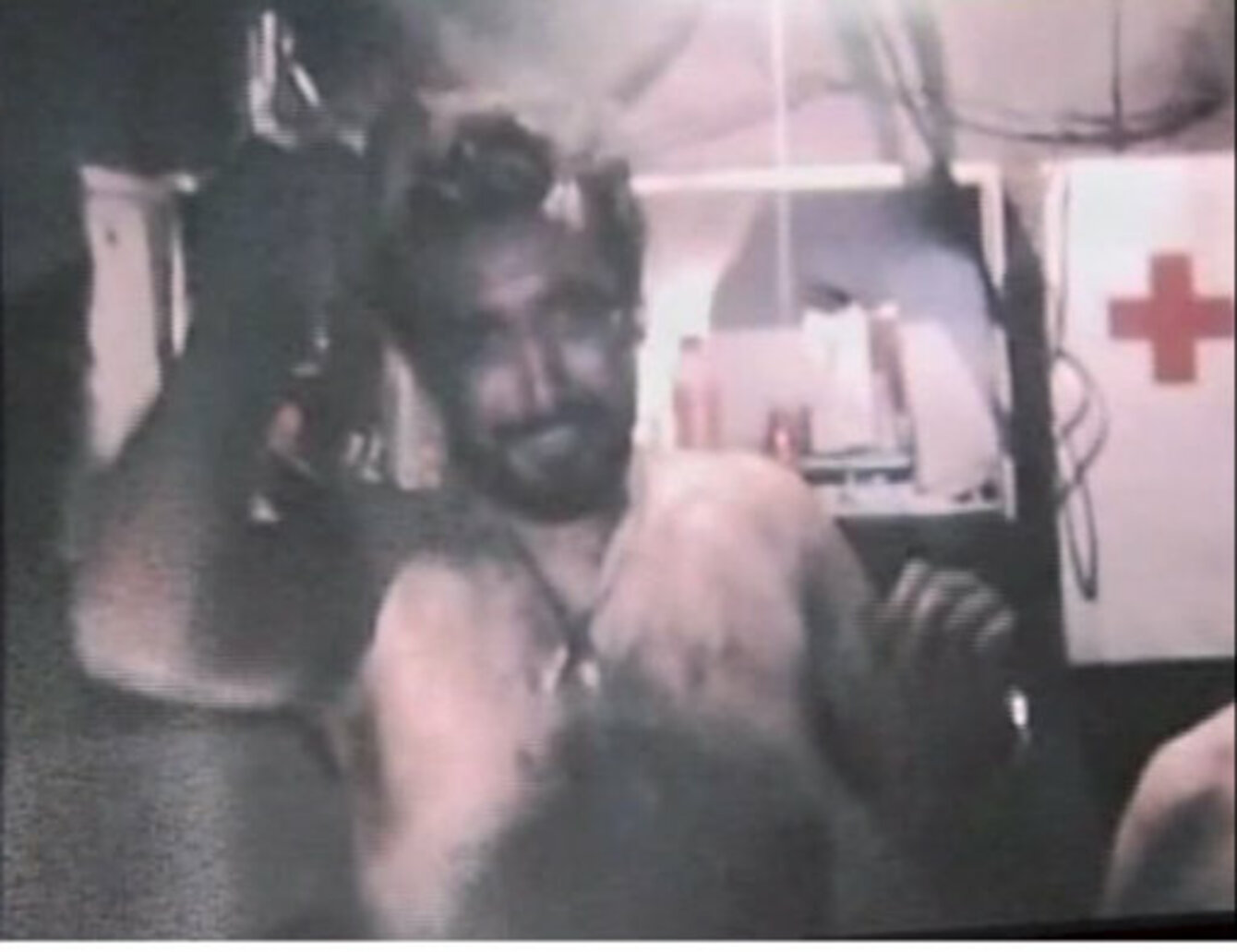 CHILEAN AUTHORITIES HAVE released video footage of the 33 miners trapped in a mine for three weeks.
The miners sang the national anthem, joked with one another, and recorded messages for their families above them.
The video helped to relieve the fears of those waiting above ground when it was shown to them last night.
The miners recorded the following video for their friends and families waiting for their rescue:
Some of the miners give a tour of the makeshift refuge the 33 are crammed into:
We've organized everything really well down here," one of the miners said, pointing to a corner reserved for medical supplies.

This is where we entertain ourselves, where we have a meeting every day, where we make plans. This is where we pray.
Authorities have warned the miners that it could take up to four months to rescue them, as they must drill a tunnel 688m deep, and wide enough for the men to pass through.
Families have been asked to stay positive in their communications to the miners, and Chilean authorities have asked NASA for advice on how best to keep the men in good mental health through their time in the mine.
Former astronaut Jerry Linenger, who was trapped on board the Mir space station for three months, said the most important thing was to be completely honest with the miners about the time involved in the rescue.
The family of one of the trapped men said it will sue the company which owns the mine, alleging the company was negligent in re-opening the mine after it was closed in 2007 following an accident. Chile's mining service is also named on the lawsuit.
This ITN video contains English translations of some of the messages: