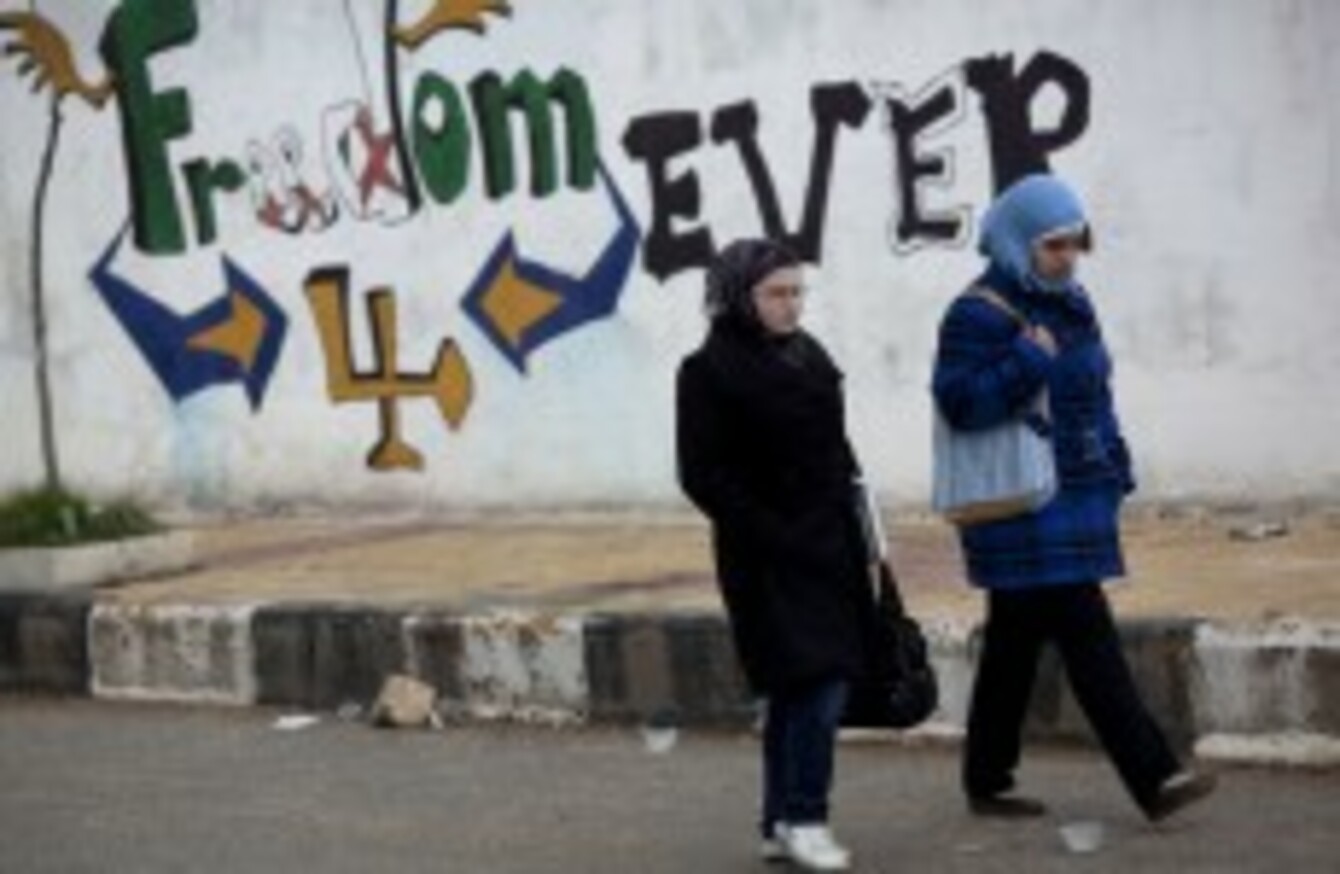 Women walk past graffiti on the outskirts of Idlib in north Syria
Image: AP Photo/Rodrigo Abd
Women walk past graffiti on the outskirts of Idlib in north Syria
Image: AP Photo/Rodrigo Abd
CHINA AND RUSSIA have joined other UN countries in criticising Syria for not allowing the head of humanitarian aid for the UN visit the country.
The 15 member countries of the UN Security Council have urged that the UN chief be allowed in to the country immediately, Reuters reports.
The senior UN envoy Valeria Amos was refused entry to Syria on Wednesday after she said she wanted to discuss the "rapidly deteriorating" humanitarian situation with leaders in the country.
The UN estimates that over 7,500 people have now been killed in the uprising since last March.
In a statement, the UN Security council called on Bashar Assad's regime to grant "full and unimpeded access of humanitarian personnel to all populations in need of assistance".
It is the first time the Council has made a statement on Syria, following months of deadlock on the issue.
The Red Cross and other aid groups were yesterday given permission from the Syrian authorities to enter a neighbourhood in Homs, a flashpoint for the increasing violence in recent weeks.
Syria rebels had retreated from the area, a neighbourhood they had held for months, saying that they were running out of weapons and pointing to the catastrophic humanitarian conditions.
The Red Cross said it had not received explicit approval from rebels to enter the neighbourhood of Baba Amr but noted that they had previously appealed for humanitarian assistance  for the district.
EU leaders meeting in Brussels today will discuss their response to developments in Syria.
- Additional reporting by The Associated Press