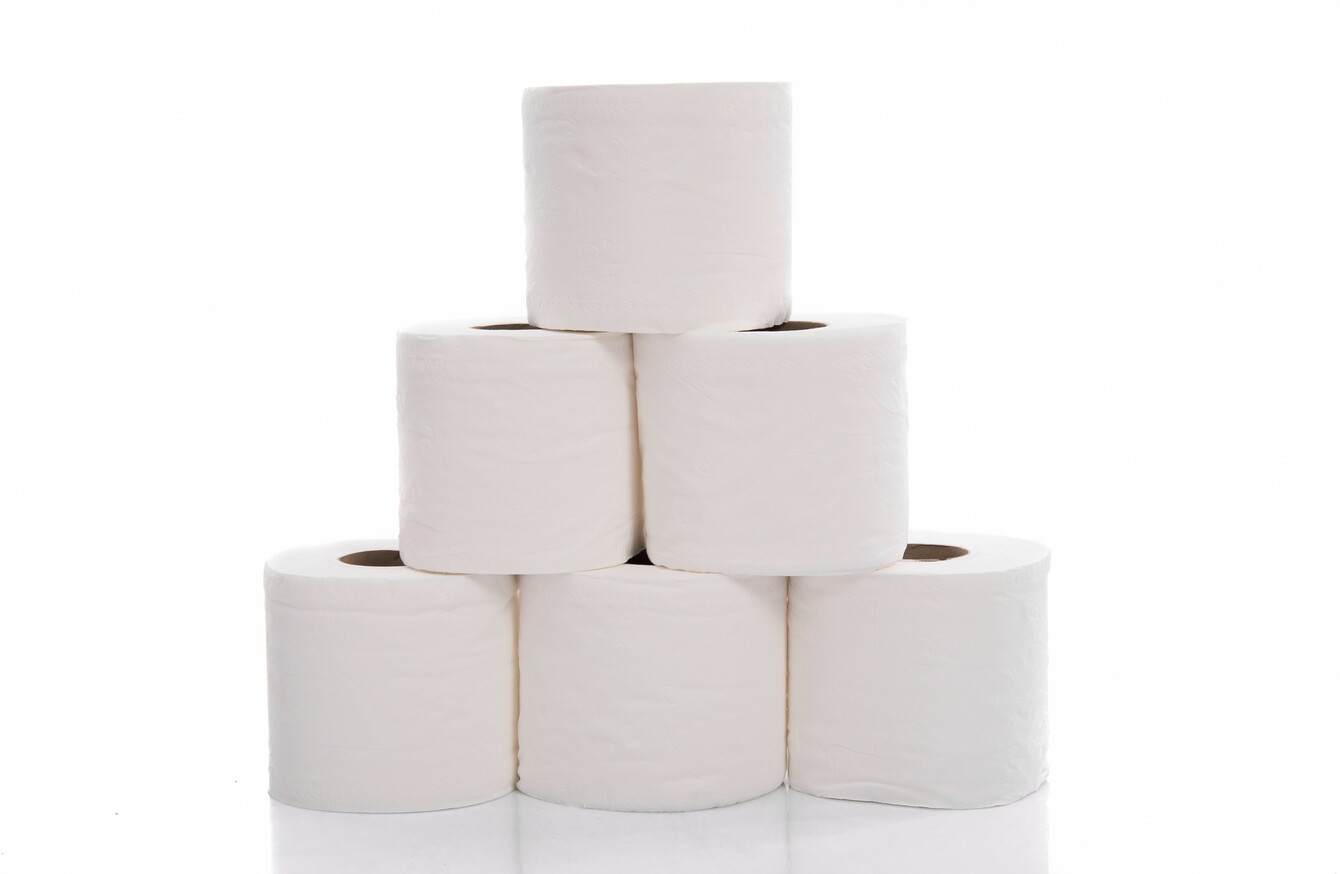 Some loo rolls now have less sheets per roll, but the same price tag.
Image: Shutterstock/ANURAK PONGPATIMET
Some loo rolls now have less sheets per roll, but the same price tag.
Image: Shutterstock/ANURAK PONGPATIMET
FIRST OUR FAVOURITE chocolate bars started shrinking, now it's loo rolls.
A survey by British consumer agency Which? has found many products on supermarket shelves are getting smaller, but the prices aren't.
Which? found that Andrex toilet rolls, McVities chocolate biscuits and Sensodyne toothpaste are among the latest common household products to reduce in size in recent months.
Andrex Puppies On A Roll has gone from having 221 sheets per roll to 190 sheets – a 14% decrease. That's 31 less sheets of loo roll to work with.
Meanwhile, the standard Andrex roll has reduced from 240 sheets to 221 – a decrease of 8% – while remaining the same price.
Nor have chocolate lovers been spared. Chocolate bars like Dairy Milks and Yorkies have stealthily decreased in size in recent years, but now chocolate biccies are taking a hit.
A packet of McVities Digestives dark chocolate biscuits reduced in weight from 332g to 300g, while increasing by 10p (13c) in Tesco stores in the UK, Which? found.
Sensitive teeth sufferers will wince at Sensodyne's latest move – the toothpaste brand tube has reduced in size from 100ml to 75ml.
Dermott Jewell of the Consumer Association of Ireland (CAI) confirmed Ireland is also being hit by big brands' moves to shrink content.
"It started with Cadburys and so many products are doing it now," he told The Journal.ie
With so many of the products you're now getting less. It's calculated, it's strategic. It's a price increase by stealth.
Jewell cited the case of Ponds face cream, which introduced a smaller jar a few years ago while inserting a platform inside its packaging to disguise the size decrease.
"Big brands use ingenious ways and means to ensure you have to buy more of the product. No consumers will put up with a price increase so the best thing for brands to do is shrink the content, as that means you have to buy more," he said.
"There's no question that we are seeing significantly less in general terms in a basket of products compared with a few years ago."
Defending its shrinking loo rolls, Andrex told Which? it invested significantly in improving its product's "strength and softness" and reduced its recommended retail price.
"Reducing the roll by a very small number of sheets (this equates to five to six wiping occasions) has helped make this multi-million pound investment possible," Andrex said.
Time to start counting your loo roll sheets so.
#Open journalism No news is bad news Support The Journal

Your contributions will help us continue to deliver the stories that are important to you

Support us now
FIVE PRODUCTS THAT HAVE SHRUNK OVER TIME
1. Cadbury's Creme Eggs now come in boxes of five instead of six – and they changed the recipe of its shell too.
2. There was outrage amongst chocolate lovers when Mars bars went from a satisfying 58g to 51g in 2013.
3. Birds Eye beef burgers now come in packs of 12 instead of 16.
4. In 2011, Fairy Washing Up Liquid shrunk its standard bottle from 450ml to 433ml.
5. A few years ago, John West tuna reduced the weight of drained tuna in its tins from 130g to 112g.