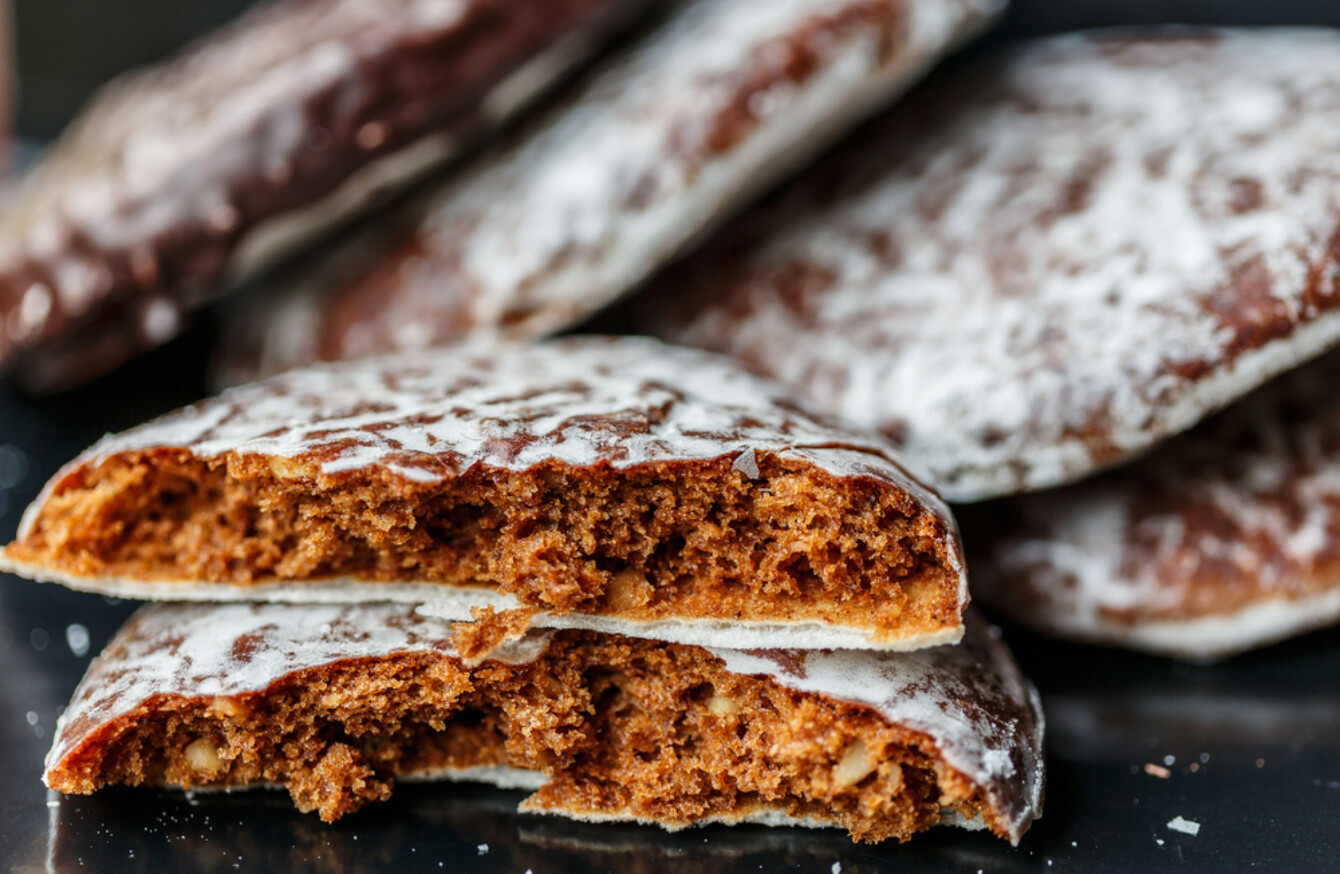 Lebkuchen are classic German christmas biscuits - and are surprisingly easy to make.
Image: Shutterstock/anna.q
Lebkuchen are classic German christmas biscuits - and are surprisingly easy to make.
Image: Shutterstock/anna.q
HAVING SOME HOMEMADE Christmas treats in your fridge or cupboard will add a definite layer of smugness to your festive get-togethers. 
The best part? Make extra and you'll have edible gifts for friends, family or unexpected guests too.
With the help of some jars, tags, cellophane and ribbon, these Christmas snacks can be transformed into tasty, thoughtful presents – or you could just gift them all to yourself.
Here are six suggestions to see you through December…
1. Vanilla Fudge, from Ballymaloe House: A delicious buttery vanilla fudge with a melt in the mouth texture that would be the perfect for a movie night snack. Make extra and divide into jars with some ribbon to use as gifts for unexpected guests.  
2. Christmas Chicken Liver Pâté Jars, from Donal Skehan: Homemade pâté is surprisingly easy to make and makes a luscious festive snack, served on crackers with some fruit chutney. It's also a great savoury gift idea, which can make a nice change from all of the sweet festive treats.
3. Christmas Truffles, from The Happy Pear: These delicious looking chocolate truffles are also deceptively healthy, using dates for sweetness, with walnuts and cashews for a dense texture.
4. Chocolate and almond mini panettone, from Lilly Higgins: Italian households are full of panettone at Christmas, and these mini versions flavoured with chocolate sound like a delight. Lilly's version uses dark chocolate and almonds, but you could sub in white chocolate or milk chocolate and any nut you like.
5. Lebkuchen Biscuits, from Saucepan Kids: Lebkuchen are spiced German biscuits that are quite similar to gingerbread, but with a deeper flavour and a chewier texture. Decorated with icing and stacked inside a cellophane bag with some ribbon, these would make a gorgeous festive gift! 
6. Christmas Fruit Parcels, from Wholesome Ireland: These Christmas fruit parcels are a lighter alternative to mince pies, and are a great recipe to make with the little ones. This recipe can be easily adapted for vegans, so it would make a great edible gift for any vegan friends or those with a lactose intolerance.