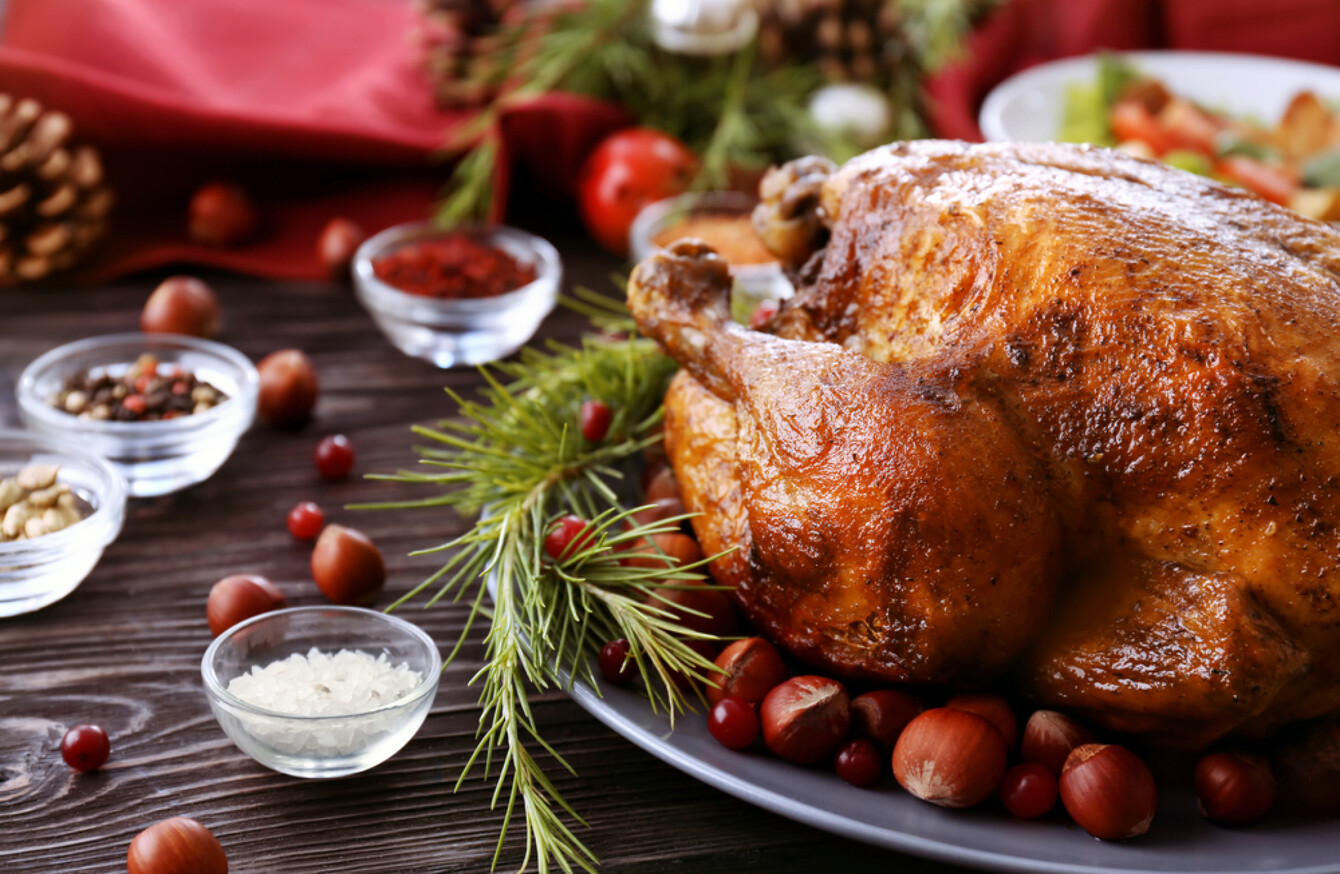 Image: Shutterstock/Africa Studio
Image: Shutterstock/Africa Studio
TOMORROW WE WILL all sit down for our Christmas Day dinner.
While some around the world have done the big meal today, the day isn't the only thing that will vary.
The menu will differ around the world too.
But before we get to the rest of the world, why do we eat what we eat?
While the vegetables are pretty straightforward – they're in season at that time of year – the turkey is a little more complicated.
Historian Max Shadbolt says that two British monarchs played a large role in this: Henry VIII and Queen Victoria.
Henry VIII is reputed to have eaten turkey at Christmas, but a lean spell followed in England under Oliver Cromwell and the bird fell out of use as a Christmas food.
Once Queen Victoria ascended to the throne, trade with the USA had reopened and turkeys became freely available in the UK.
However, being more expensive than goose, it was still considered a luxury – A Christmas Carol features Scrooge buying one for Bob Cratchit.
But as families grew in Victorian Britain, it became economical to buy a larger bird for the period to feed all of the family (and anyone who might call by).
Around the world
But what of the rest of the world? What do they eat?

Germany
German dinner differs in a couple of ways to ours. Mainly in that their fowl is weihnachtsgans, a white goose dish.
They also eat fruity Stollen cake, along with mulled wine called Gluehwein. Stollen is traditionally baked to have a hump, symbolising the humps of the camels that carried the wise men to see Jesus.
Italy
In many parts of Italy and among many Italian-American families, the Feast of the Seven Fishes remains popular. It is not limited to seven courses, but always contains fish. A popular dish is baccala, a salted cod dish.
Sweden
In Sweden, a rice pudding, or Risgrynsgröt, is served during Christmas time. One of the bowls will have an almond submerged in its center, and the lucky one who gets the almond receives good luck for the rest of the year.
Egypt
Egyptian Christians keep vegan on the three days before Christmas. A main staple during this time is Kushari, a macaroni, rice, and lentils dish, which is topped with tomato-vinegar sauce.
Iceland
Promptly at 6pm every Christmas Eve, Icelandic people sit down to a massive meal of cooked meats, including reindeer meat.
Japan
An odd tradition in Japan is to go to…KFC. In fact, around 3.6 million Japanese families will sit down to the Colonel's finest tomorrow.
As the BBC reported last year:
"According to KFC Japan spokeswoman Motoichi Nakatani, it started thanks to Takeshi Okawara, the manager of the first KFC in the country. Shortly after it opened in 1970, Okawara woke up at midnight and jotted down an idea that came to him in a dream: a "party barrel" to be sold on Christmas.
"Okawara dreamed up the idea after overhearing a couple of foreigners in his store talk about how they missed having turkey for Christmas, according to Nakatani. Okawara hoped a Christmas dinner of fried chicken could be a fine substitute, and so he began marketing his Party Barrel as a way to celebrate the holiday."
These days, the party buckets are so popular, people book them weeks in advance.