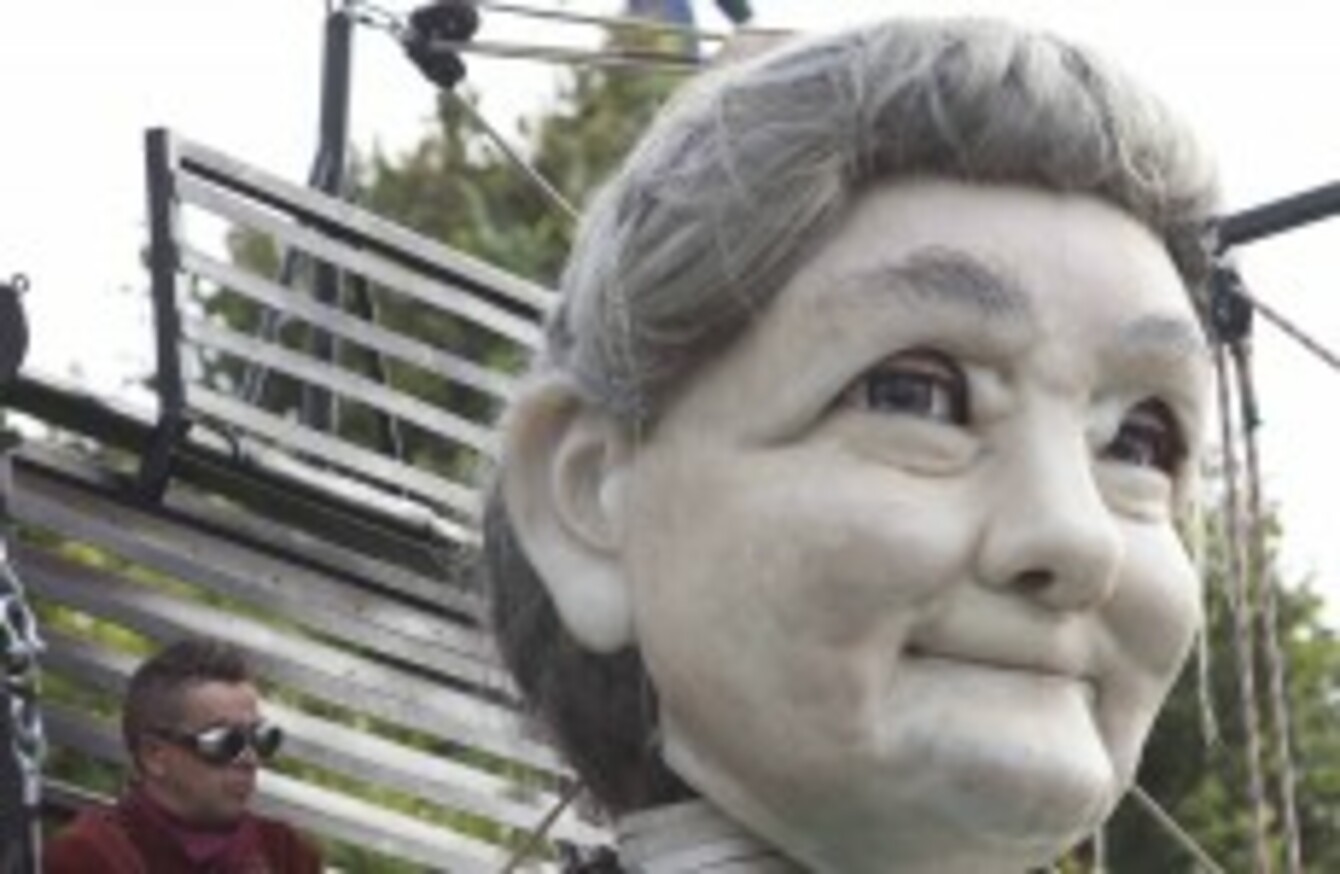 The 'giant granny' comes to Limerick.
Image: Eamonn Farrell/Photocall Ireland
The 'giant granny' comes to Limerick.
Image: Eamonn Farrell/Photocall Ireland
THE NEXT IRISH city of culture will not be held as planned in 2018 because of funding issues and the upcoming European event.
The Department of Arts, Heritage and the Gaeltacht made the announced today as it launched the bidding process for the European designation.
Limerick is the current Irish City of Culture with Minster Heather Humphreys describing its year as a "great success".
But the next national event will now not happened in 2018, according to the minister.
"Due to the level of exchequer funding which would be required, and so as not to dilute the importance of the European Capital of Culture in 2020, it has been decided to defer the next Irish City of Culture," the minister said.
The department points out that an Irish city will be European Capital of Culture in 2020, but it's not yet been decided which city it will be.
The country hosting the event is laid out in advance and it's been agreed that 2020 will be the turn of Ireland and Croatia.
It's now up for Irish cities to put their hands up and stake their claim to be the continent's cultural capital for the year and benefit from €1.5 million in EU funding.
Ireland has twice been host to the year-long celebrations with Dublin hosting the festivities in 1991 and Cork in 2005.
Minister Humphreys has said that the level of funding required for the 2020 hosting has not been finalised but an indicative figure of €15 million has been provided to the Government.
Humphreys added, however, that the successful city will be expected to stump up at least half the cost of the event.
"It is expected that roughly 60% of the funding will be required in 2019, with the balance in 2020," the minister explained.
However, I do not envisage the Exchequer providing more than half of the cost of the event, and any city which vies for the title must have the capacity to put together a strong funding package at local level.
Irish cities interested in being European Capital of Culture in 2020 will be required to register their interest in the next 10 months.
They'll be given a further nine month to then expand on their application the winning city decided by an international panel in late 2016.