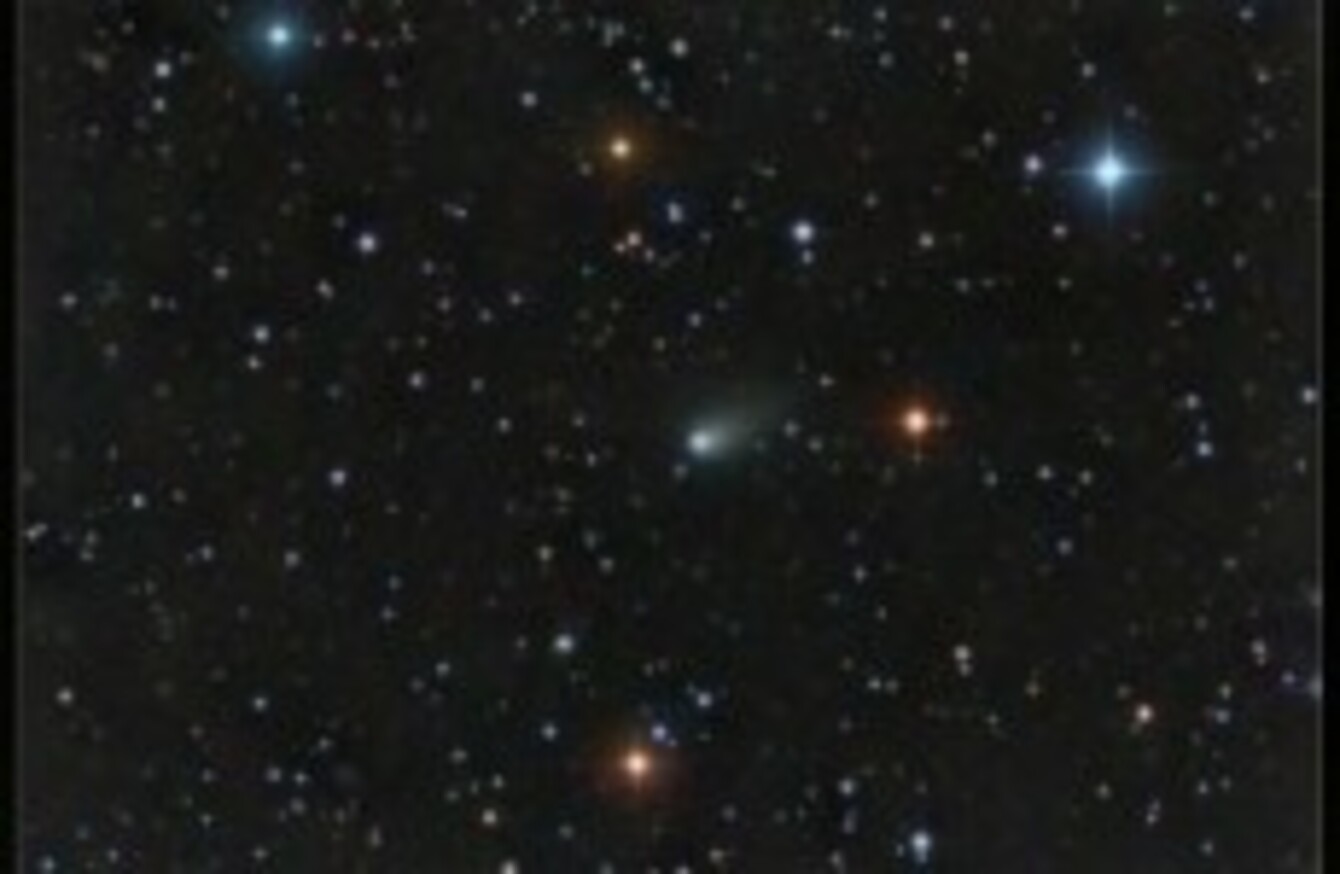 Image: live comet data
Image: live comet data
A NEW COMET displaying a vivid green colour is set to pass earth this weekend and will be visible to Irish star gazers.
The comet, which was only discovered in March, will pass within 50 million miles of our own planet, roughly half the distance to the Sun.
This is also about as close as our nearest neighboring planets Mars and Venus ever get.
According to measurements taken on Wednesday, the comet is over 100,000 miles wide. This makes it fifteen times wider than Earth.
Comet Jacques, named after its Brazilian discoverer, is made up of tenuous gas and is not expected to affect the Earth. Its trademark green colour comes from cyanide released by the comet.
At the current moment in time, the Comet is the second largest object in the solar system after the Sun.
The comet is now visible and will remain so until the end of the month.
Speaking about the comet, Chairman of Astronomy Ireland David Moore, said:
It is a curious coincidence that Comet Jacques has a distinct green colour and was found just a few days before St. Patricks Day.
We get a comet that give naked eye visibility every few years. With this one discovered in March, we weren't sure how it was going to progress. Thankfully though everything has worked out as expected and it'll be visible over the next couple of weeks.
Astronomy Ireland are holding a viewing event in the Wicklow Mountains this weekend. Members of the public will be able to go along and view Comet Jacques through powerful telescopes.
The comet will be visible to people across Ireland. It will be passing the W-shaped Cassiopeia constellation. Those hoping to spot it should look for the brightest start at the top left of the 'W'. The comet will pass left to right across the constellation in the coming fortnight.
The progress of the comet can be tracked live here.