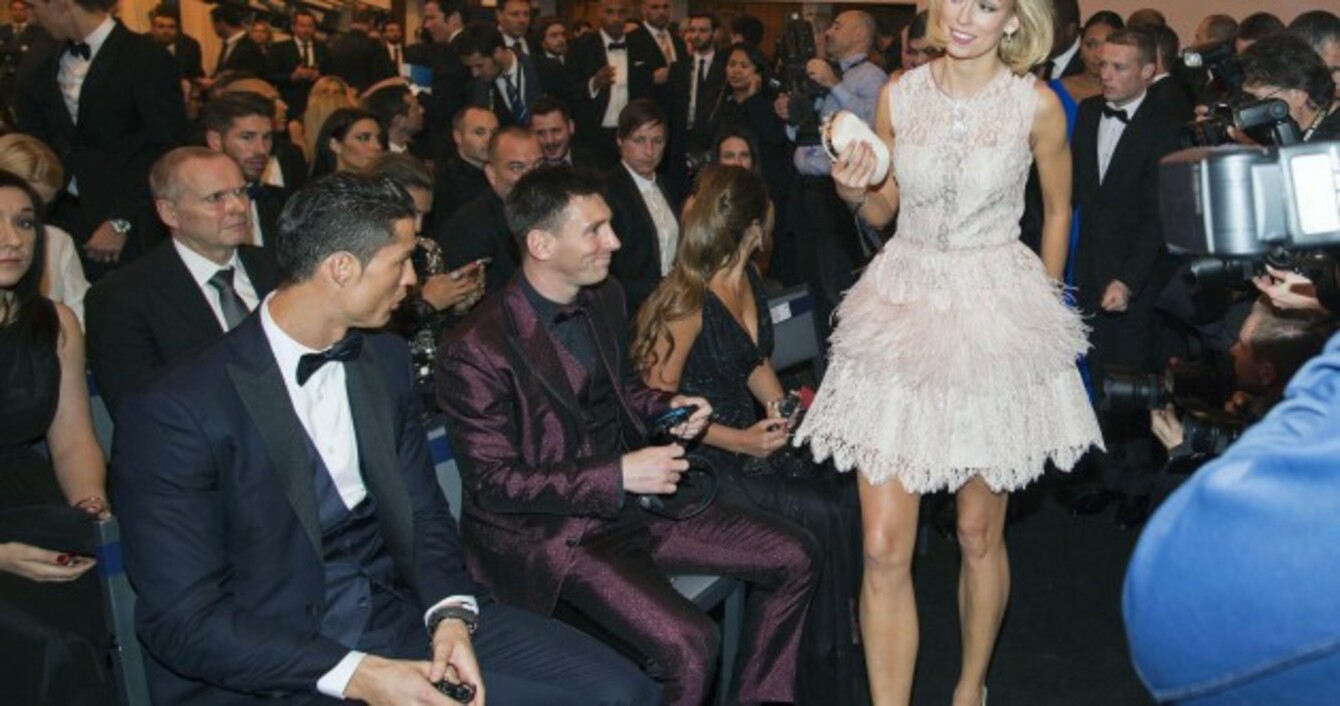 Image: Valeriano Di Domenico/INPHO
Image: Valeriano Di Domenico/INPHO
EVERY SATURDAY MORNING we take a look at all the best comments left on the site by our readers over the past seven days.
This week there was a lot of talk about Steph Roche, the Paris attacks and old words.
So here are the standout comments from the week that was.
The 5 most popular comments this week
1. collie ennis was happy with TheJournal.ie for publishing the front cover of this week's Charlie Hebdo. So were 3,266 people who gave him a green thumb.

Fair play to the journal for featuring the image. I hope the rest of the western press stands up and does the same.
2. A play on words joke got into the top 5 after the situation in Intel during the week. Tom Red got 2,419 thumbs up.
Where did Gardai get their Intel from????…
3. Eamonn came up with a 12th worst feeling in the world after this DailyEdge.ie list. 2,374 of you were nodding along.
Realising that your phone was plugged into charger all night but you forgot to flick the switch.
4. A no-tolerance approach is favoured by Leslie Skinner and 2,169 readers to people who leave Ireland to fight in Syria with IS.
Cancel their passports and do not let them re enter the country
5. Beano made a valid argument for why Steph Roche may have lost out in the Fifa Puskas Award vote. 2,156 readers gave him thumbs up.
Population of Ireland 4m, population of Columbia 40m….she never stood a chance but congratulations to her none the less. A remarkable achievement.
The top 5 articles which received the most comments this week
1. New poll shows 76% support for same-sex marriage (381 comments)
2. Muslim communities share guidelines on how to deal with cartoons (323 comments)
3. Brother of murdered French policeman: Do not confuse extremists with Muslims (308 comments)
4. "40 gardaí and 20 protesters": Claims of heavy-handed policing denied after 8 arrests (259 comments)
5. Taoiseach to attend massive 'unity' rally planned for Paris (258 comments)
Word joke of the week 
Yesterday, Zimmer (the company that makes the Zimmer frame, hip implants and knee replacements) announced 240 new jobs for Galway. Martin Byrne quipped:
Galway will have even more hip joints, cool man.
Standout comments of the week
Robert does not agree with the government's plans for the Junior Cert. Here's why.
If teachers marking their own students is such a great idea then why is the Minister and the Department refusing to introduce it in the Leaving Certificate?

It's because they know that they will dumb down the LC and so this assessment will lose international standing and damage Ireland's reputation.

Therefore the Minister should make a decision:

Either

A – Keep the Junior Cert and run it properly and treat it with respect. This means that parents and students are entitled to anonymous marking as they're paying for it.

B – Abolish the Junior Cert.

Instead the Minister and the DES want to dumb down education standards by introducing a load of mickey mouse short courses (e.g. Pet Care) allied with teachers assessing their own students.

The public have made it clear that they are OPPOSED to this.

It's only senior civil servants who read what's going on in other countries who think this is a good idea.

One thing is certain though. . . . They'll point the finger of blame at the teachers if this reform is forced through and Ireland's PISA results fall as a a result.

For we know that in Ireland responsibility is applied from the bottom up and not the top down. . . The buck is passed from the top down.
Image Magazine got in some hot water this week over a job spec for an unpaid internship to which Mick asked:
Can I have a copy of the magazine for free??
… and Tony O'Connor replied:
If it's any good I might even start buying it in a year or two…or then again maybe I won't.
Touché.
This completely juvenile humour from  Tequila Gold actually got a laugh from us. After reading about 12 surprising couples, he came up with one of his own.
Me and your Ma
Meanwhile, Daily Edge was off reminding readers of great words that we don't use anymore (check them out here) but you lot came up with some good ones of your own. From Brian McGuinness:
Snollygoster :A shrewd person not guided by principles, especially applied to politicians.

Gongoozle: To leisurely watch the passing of boats through a lock or along a canal.
And Catherine Sims:
My favourite word that's no longer in use is bumbershoot. It's another word for umbrella lol
Finally, a few from Jane Travers:
My favourite archaic word is 'shoon' as a plural for shoe, it really amuses me. I refuse to say shoes!
I also like 'ugsome' which basically means ugly, in the same form as loathsome.
Also, 'a tad', 'a smidgen', or 'a smarthing' to represent a small amount of something.
See any good comments? Send them on to sinead@thejournal.ie