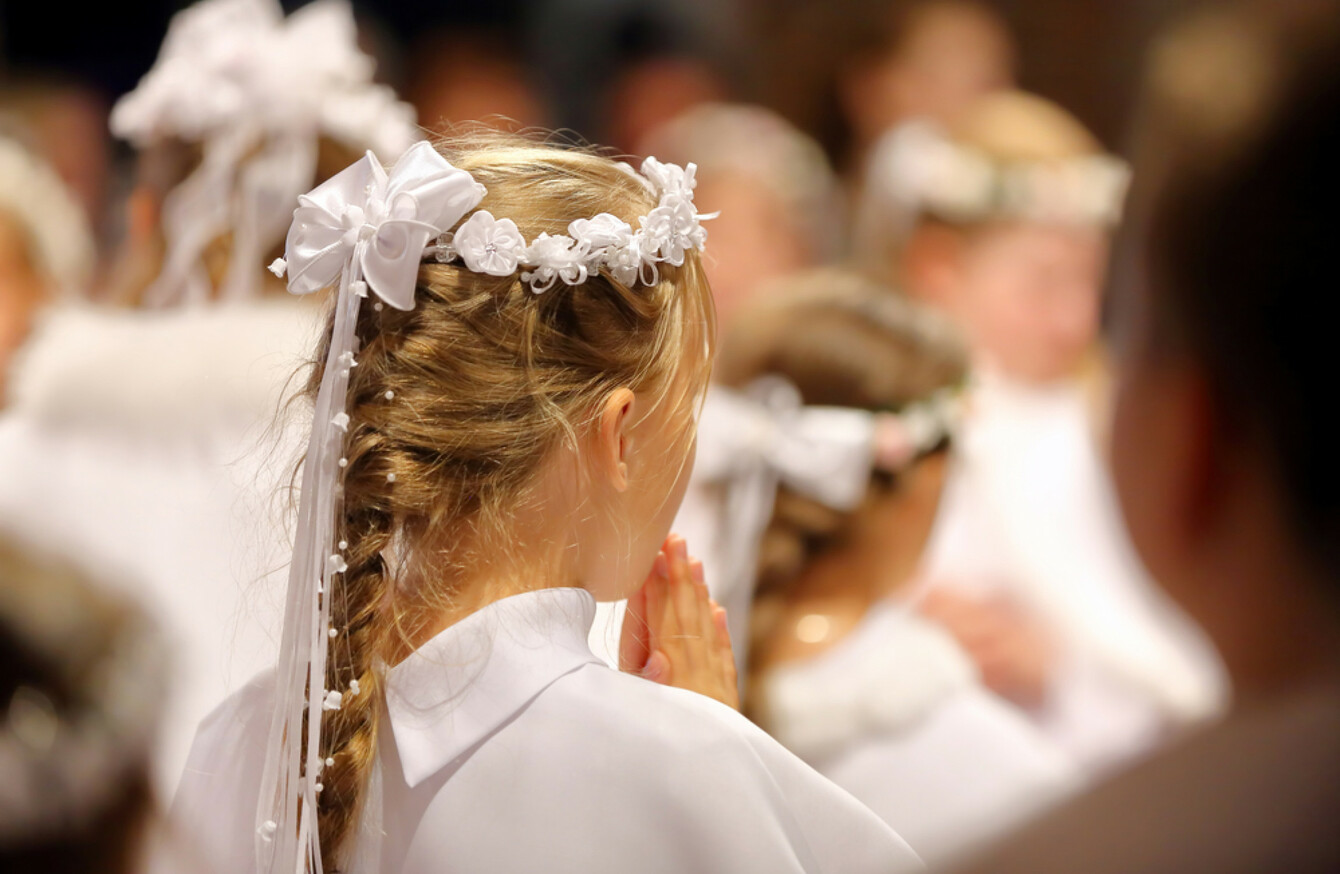 Image: Shutterstock/wideonet
Image: Shutterstock/wideonet
PARENTS SPEND AN average of €860 for their child's Communion with the cost of entertainment among the fastest-rising costs for the day.
An annual survey undertaken by Ulster Bank has found that the overall cost of a Communion has increased slightly on last year but that parents are saving in some areas.
The 2018 Ulster Bank Communion Survey found that parents are spending less on expenses such as clothing, refreshments and make-up but that the increasing cost of children's entertainment is keeping the overall spend high.
Parents now spend an average of €161 on children's entertainment, over double that of those who were surveyed last year.
Other costs are as follows:
Party/ refreshments: €349 (down 10%)
Child's outfit: €162 (down 12%)
Outfits for other family members: €153 (unchanged)
Make-up/hair (girls only): €35 (down 15%)
The survey found that just over half of parents (53%) agreed that they felt under pressure to spend as much money as other parents on the Communion while a similar number said they would rather save the money for birthdays or summer holidays.
In terms of what children receive in gifts on their Communion day, the amount received by a child now averages €558, according to the survey.
That's down by 2% compared to last year but there is a significant proportion of children that earn more.
The survey found that just over one in five children (21%) received over €800 on their Communion day. Girls receive slightly more on average than boys, €577 compared to €541.
Children's spending of their Communion money was also varied, with almost half (49%) of children saying they had shared some of the money with siblings or donated some to charity.
The survey found that 39% of the total Communion money received had already been spent, with toys being the most popular purchase.
Over three-quarters of parents (77%) reported that some of their children's money was placed in a savings account, although this was less than 85% last year who said the same.