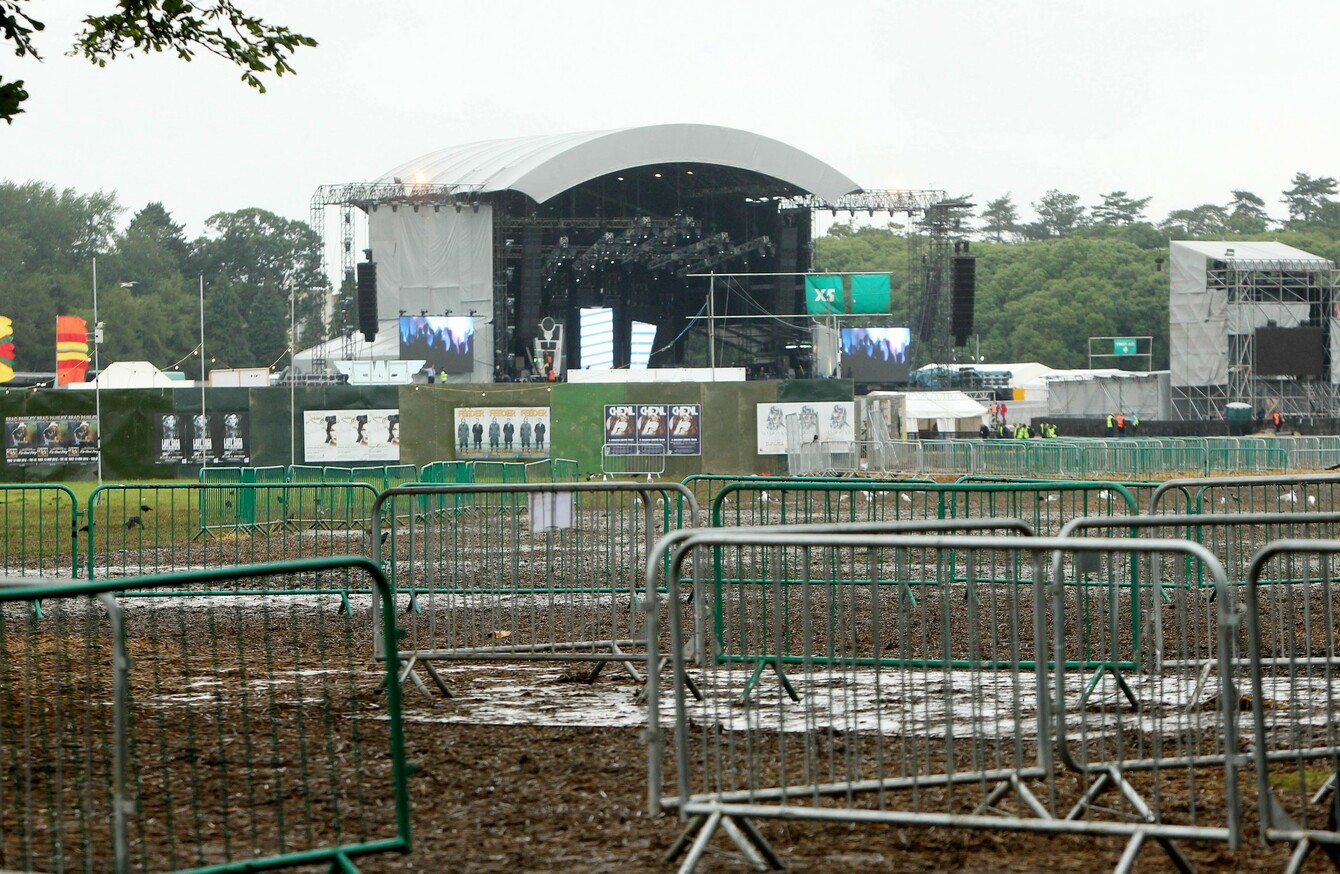 Image: PA Archive/Press Association Images
Image: PA Archive/Press Association Images
ALMOST 30 FANS of DJ group Swedish House Mafia have launched claims for personal injury damages arising out of the group's infamous concerts in Phoenix Park four years ago.
The concerts ran over three days in July 2012 and, due to a number of attacks on fans, led to a garda investigation into how it was managed and marshalled.
It led to a meeting between event organisers and the Garda Commissioner leading to the establishment of protocols governing the running of any future events in the park.
A solicitor involved in a case yet to be heard by the courts said today he knew of 26 cases pending with others also in the pipeline.
Last week a fan, who was one of a number of people stabbed and beaten up at one of the concerts on 7 July, 2012, settled a €60,000 damages claim in the Circuit Civil Court for an undisclosed sum.
Barrister Suzanne Walsh asked Judge Jacqueline Linnane to strike out the claim of Niall Davey with an order for his legal costs.
Davey, of Castleknock Drive, Castleknock had sued five different event and production companies including MCD Productions.
The new claims will be heard by the Circuit Civil Court and, for the more serious cases, the High Court.
Prior to the settlement of Davey's case, barrister Pat Purcell had told the court he would be seeking to present a Report of the Garda Investigation. It is expected the report, previously unpublished, will be opened in the forthcoming cases.
Mr Davey had claimed anti-social behaviour by a group of males at the 7 July concert who kicked mud in people's faces.
They had later viciously assaulted, beaten and stabbed him in the back and, as he lay on the ground, punched and kicked him about his head.
Comments are disabled because the case is pending.