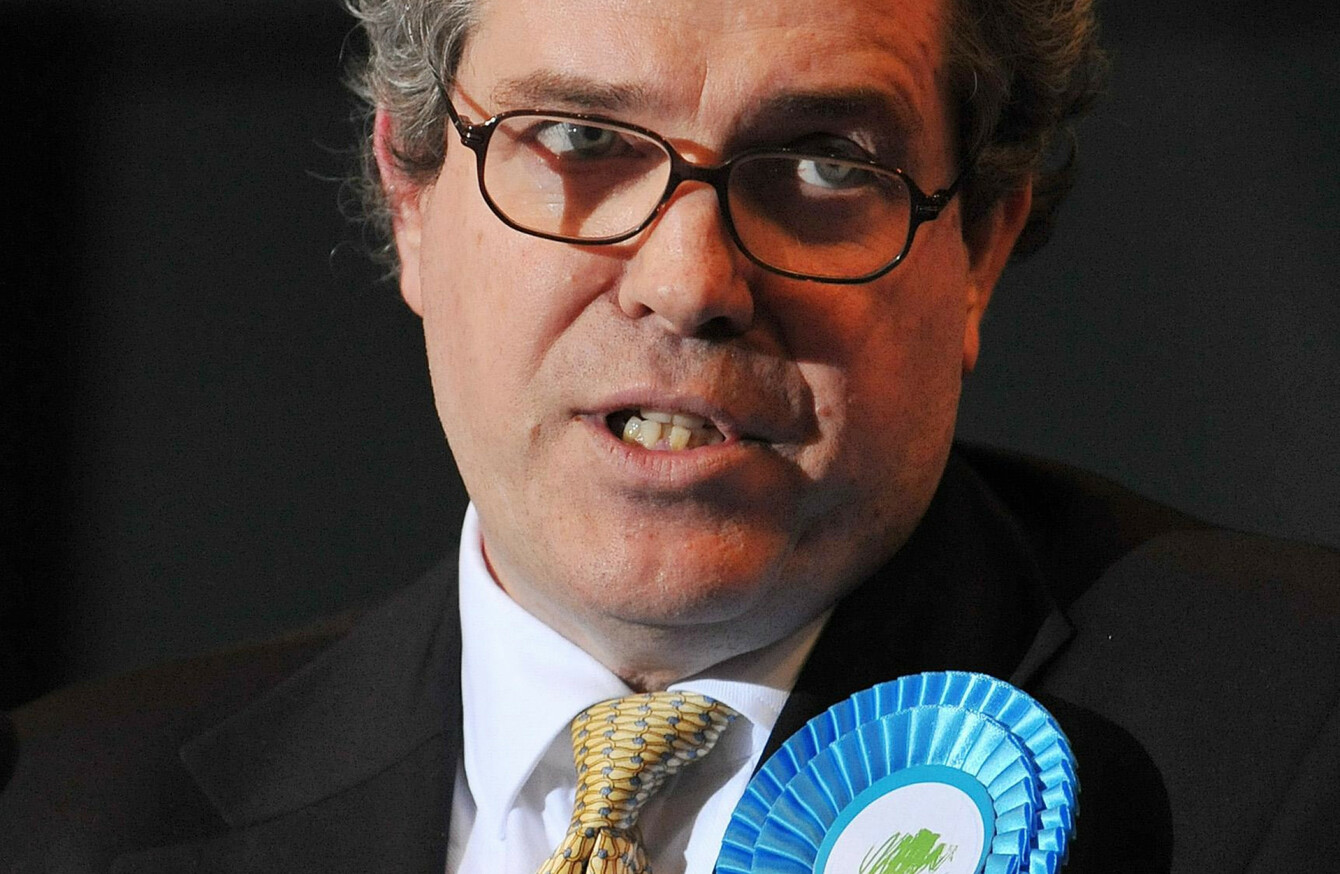 Charles Tannock described the Conservative Party as "a difficult place to be" as a pro-European
Image: PA Archive/PA Images
Charles Tannock described the Conservative Party as "a difficult place to be" as a pro-European
Image: PA Archive/PA Images
A BRITISH CONSERVATIVE MEP who has secured an Irish passport in the wake of the Brexit referendum has described Ireland as a "godsend" for allowing him to remain an EU citizen even after the UK leaves the union.
Charles Tannock, a Conservative Party MEP for London, said today that he is "very grateful to Ireland" after being granted a passport by virtue of his grandmother, who was born in Dublin in 1895.
"I can still be European, and it enables me to enjoy the rights which unfortunately are going to be denied to many millions of Brits who voted to remain in the European Union to live, work and study throughout 27 countries, including the Republic of Ireland."
The MEP was speaking on RTÉ's Today with Sean O'Rourke, where he admitted he would not have pursued an Irish passport had Britain not left the EU – partly because the process was "lengthy" but also because "if Britain had stayed in the European Union I would still be proud of my Irish heritage but I wouldn't have needed the passport to prove it".
I will do everything to support Ireland in the future.
Tannock has been vocal against Brexit, and described being a member of the Conservative Party as a result as "a difficult place to be".
Tannock also justified remaining a member of the party, which has been criticised for its hard-line approach to Brexit talks.
"I think if people like me leave then the Tory party would be devoid of all the moderates who are pro-European who want to bring a balance to the debate within the party."
While he has considered leaving, and has been approached by other parties, Tannock insists that he will stay a member: "I do feel there is a need for moderate pro-European conservatives."
Tannock was critical of the government's approach to Brexit, stating that a softer Brexit, that would see the UK remain part of the customs unions, would solve many of the problems their exit is causing.
I think the hard Brexit policy of the British government was so unnecessary. The British government could have gone for the softest option, to stay in the single market, in the customs union, there would be none of the problems with the Northern Irish border which I warned about during the referendum campaign.
#Open journalism No news is bad news Support The Journal

Your contributions will help us continue to deliver the stories that are important to you

Support us now
"We may be heading to a train crash of no deal whatsoever."
On Northern Ireland, he said he did not believe Theresa May's proposals for a "frictionless" border, which would rely on technology, would be successful. Introducing such a system, he said, would be "very difficult" and was likely to become a "recipe for smuggling".
The Department of Foreign Affairs' website clarifies who is entitled to an Irish passport, and includes an FAQ section for people born in Britain. It explains:
If you were born outside the island of Ireland and if either of your parents was an Irish citizen who was born in the island of Ireland, then you are entitled to Irish citizenship, and entitled to apply for an Irish passport under Irish law, irrespective of where you reside. You can also apply for Irish citizenship if one of your parents, while not born in the island of Ireland, was an Irish citizen at the time of your birth. In most cases applications of this type are made through a grandparent who was born in Ireland.
The demand for Irish passports has risen dramatically in the wake of the Brexit referendum, with over 65,000 applications waiting to be processed in June of this year.