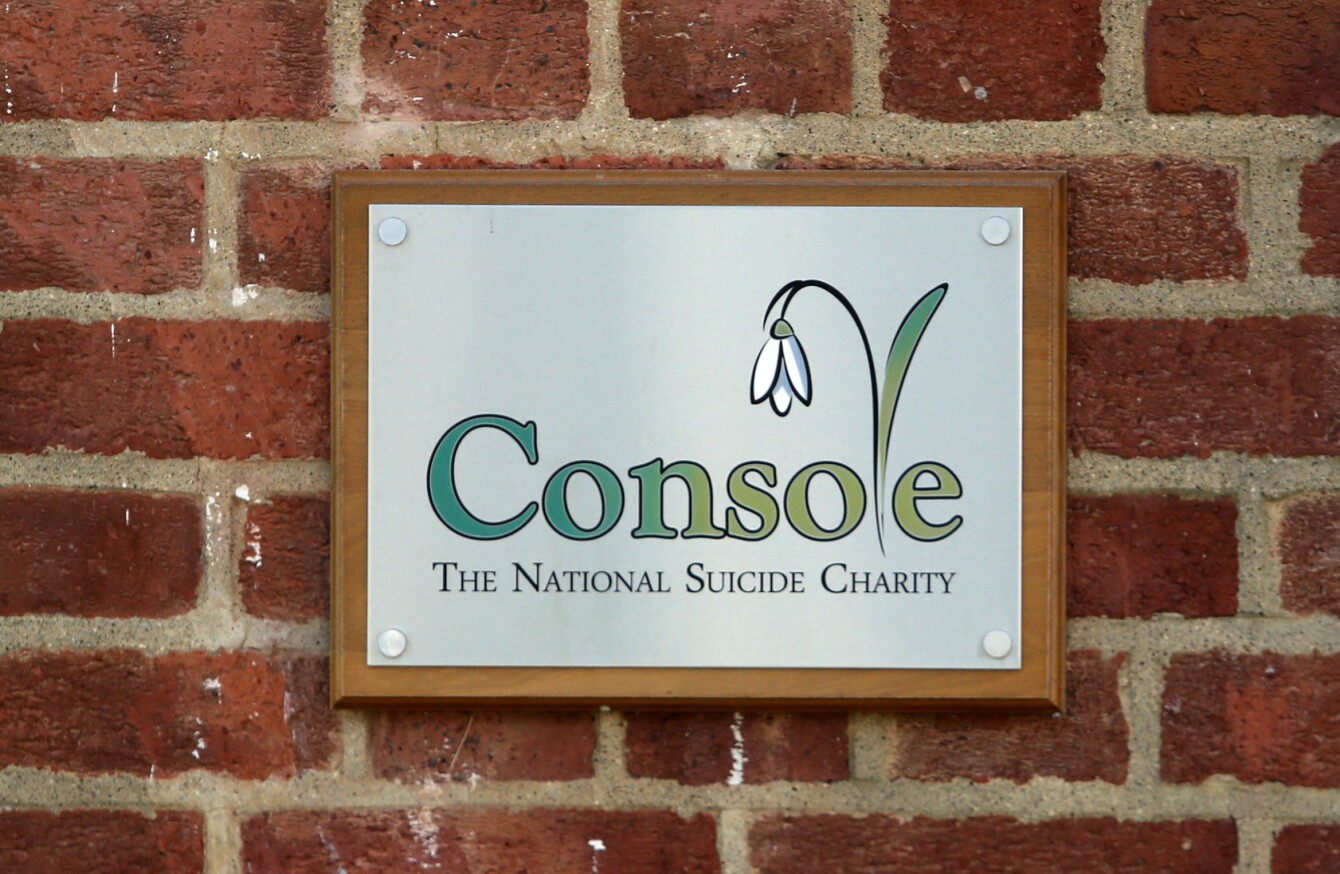 Image: Sam Boal
Image: Sam Boal
THE HSE HAS been called to appear before the Oireachtas Public Accounts Committee over its scrutiny of the suicide charity Console.
The HSE has audited 27 charities to which it gave funding, including Console, which is at the centre of a scandal over the spending of its funds.
Interim CEO of the charity David Hall took possession of some of the charity's assets, including two cars, on Saturday. Hall has written to Health Minister Simon Harris to ask that services at the charity remain funded.
Last week it emerged that half a million euro was spent on foreign trips, designer clothes, eating out and other expenses between 2012 and 2014 – while another half a million was spent on salaries and cars for CEO Paul Kelly and his wife Patricia.
Harris will today meet with the HSE over the governance of the charity.
He yesterday told  RTÉ's The Week in Politics that the HSE Console audit is "a harrowing read".
He said he was "not satisfied" with how HSE funding of the charity was being managed.
"I'm very concerned about this and I'm not satisfied in relation to it," said Harris.
However, Harris said that in terms of the HSE's relationship with Console he was satisfied that it had received the service that it had paid for.
"The HSE procures a service from Console," he said.
"It grant-aids Console to provide bereavement counselling and the operation of a helpline.
"And the one thing I can say… we are satisfied that the service we paid for we did receive."
Console brought in nearly €5 million between 2012 and 2014.
Comments are closed as the Console case is before the courts.