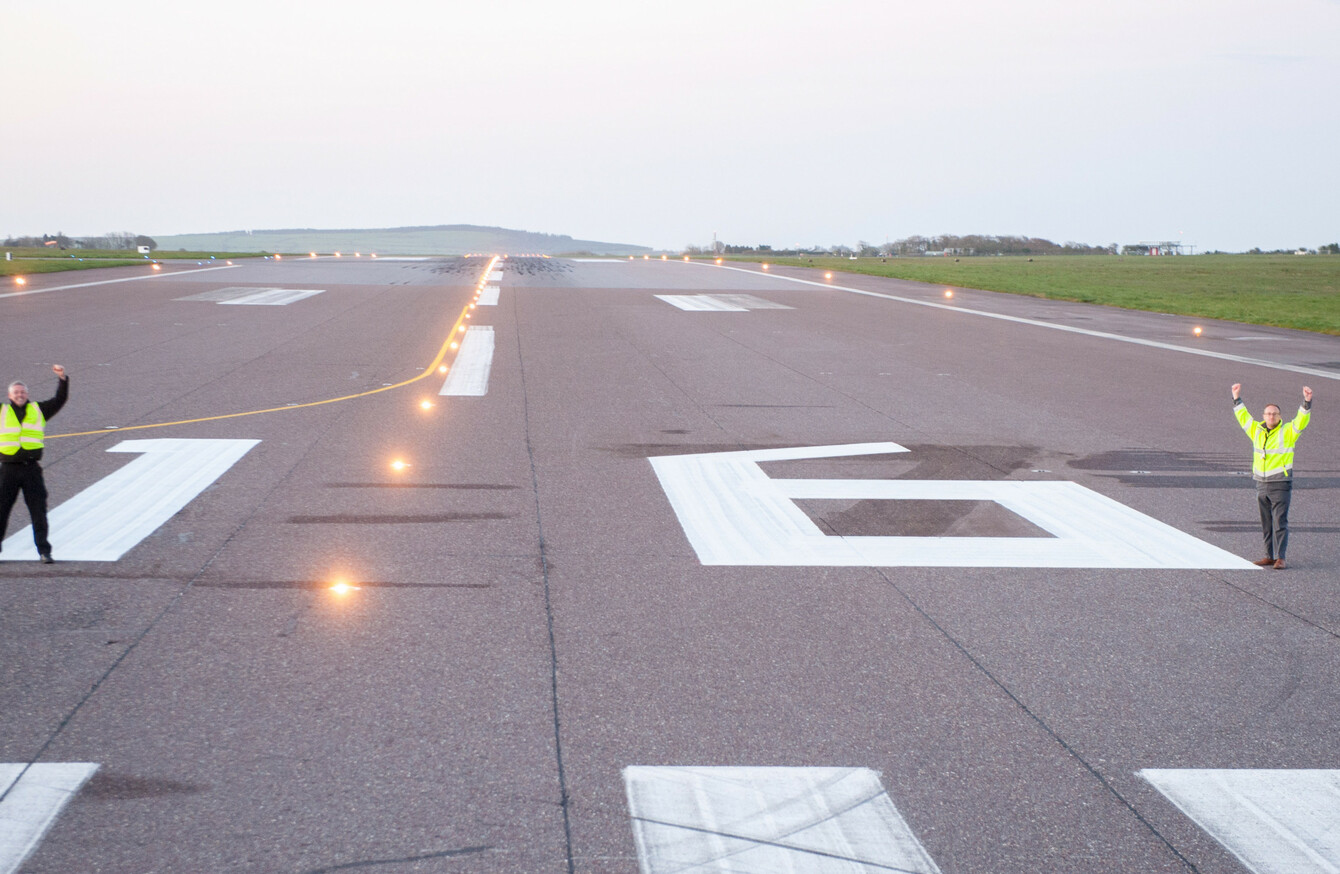 Image: Brian Lougheed
Image: Brian Lougheed
CORK AIRPORT HAS renamed its runway – to adapt to changes to the Earth's magnetic poles.
The runway formerly known was 17/35 will now be called 16/34, because of shifts in the magnetic poles since the runway was first designated in 1961.
The new name refers to the runway's latest magnetic headings, which stand at 164°M and 344°M, respectively.
But what does that all mean?
Small changes occur in the Earth's magnetic fields on a regular basis, and Cork is not the first airport that's needed to change the pattern of its runway as the planet's magnetic field is continuously shifting.
It's important because the aviation industry heavily relies on magnetic compasses for navigation, alongside GPS instruments.
As the US Cooperative Institute for Research in Environmental Services explains: "Shifts in Earth's magnetic field affect many aspects of aircraft navigation, including instrument landing systems, air traffic procedures and runway designations.
Airport runways are perhaps the most visible example of a navigation aid updated to match shifts in Earth's magnetic field.
Cork has changed it now so that the runway's name will coincide with what a pilot will see on their navigational instruments when approaching for a landing or taking off.
Con Dooney, general manager of operations and safety at Cork Airport, said: "Cork's two-digit runway designator is crucial for pilots during take-off, landing and taxiing.
Thanks to the coordinated efforts by Cork Airport and the Irish Aviation Authority, we are delighted to complete the re-numbering overnight without any delay to our busy first wave of departing flights.
Nathan Wall, safety lead at Cork Airport, said: "This project was initially set in motion two years ago.
"The repainting of runway numbers is the final step in the process, which has also included the updating of pilot charts and airport directories, along with briefings to air traffic controllers, our Airside Management Unit and colleagues in Airport Operations on the new designation."