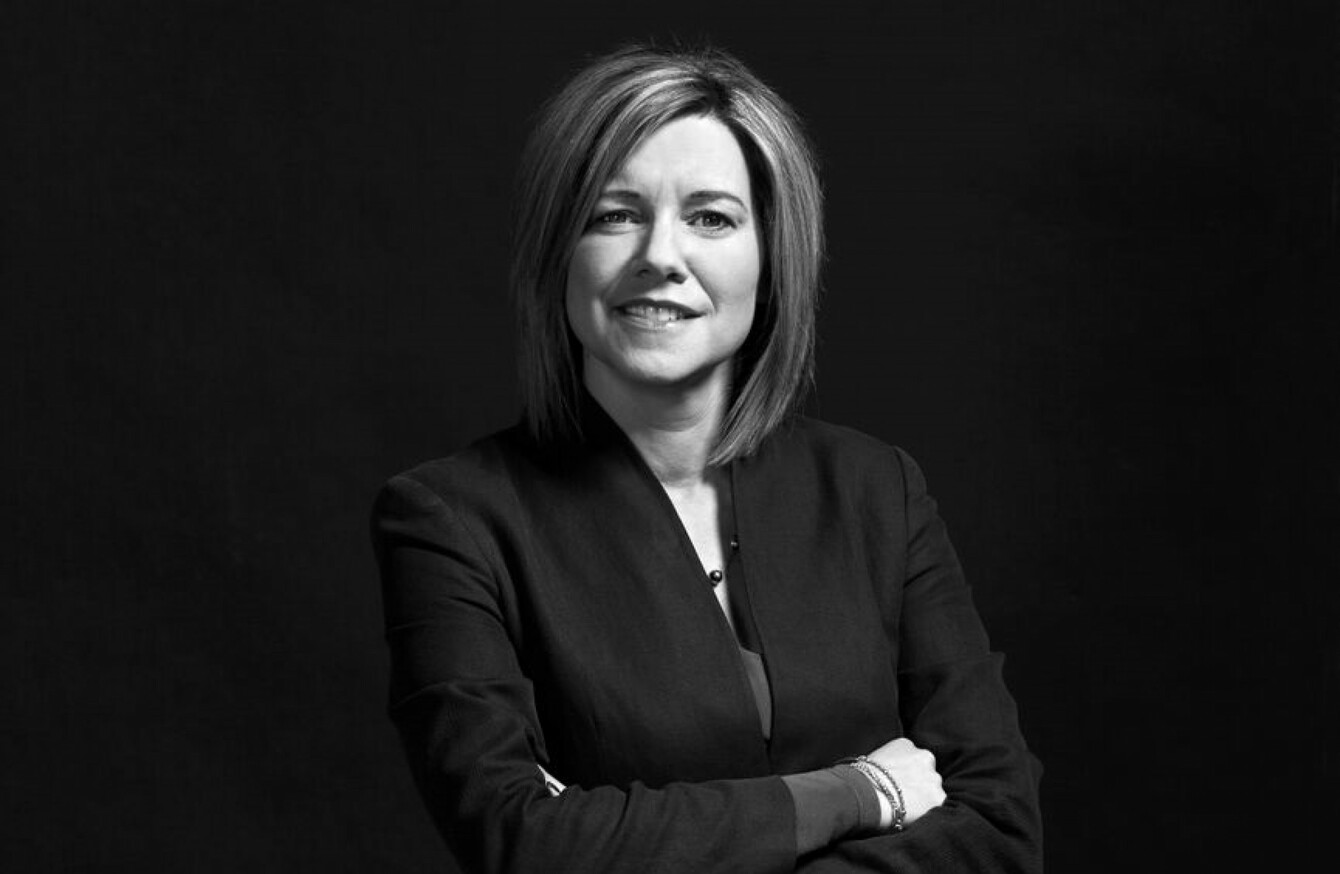 ONCE FOCUSED ON trying to compete with its counterparts in UCD and Trinity College, Cork University Business School's biggest challenger has changed as the recession has lifted.
It's the growing strength of the jobs market that the new dean of UCC's business school, Thia Hennessy, cites as the biggest brake when it comes to appealing to more postgraduate students.
"Most of our graduates can walk into employment as soon as they graduate," she told Fora. "So the demand for our own students transferring onto postgraduate programmes has been declining."
Hennessy's sentiment is backed up by the trends released by the Higher Education Authority. During the recession, the number of Irish students continuing their studies after their undergraduate degrees spiked.
However, the trend has reversed now and almost two-thirds of all undergraduates are employed within six months of completing college.
The appeal of getting out into the world of work and earning a wage has made converting Irish students into postgraduate programmes a much tougher job, said Hennessy.
While she doesn't lament the number of undergraduates finding employment, that trend has meant the school needed to change tack. Hennessy said one approach has been to ramp up its overseas marketing efforts to tempt foreign students.
At the moment, more than 99% of the school's undergraduates come from Ireland's second-level, while between a quarter and a third of postgraduate students are from non-EU countries.
The school, which already has a recruitment office in China, is investing in new ways attract even more foreign students to Cork to offset the diminishing interest from Irish graduates in continuing their studies.
Hennessy added that sometimes universities in Ireland are criticised for taking in too many foreign-based students, but she thinks that shouldn't be seen as a bad thing.
"I think sometimes we see a bit of criticism in the media like, what does it mean for the education experience of so many of our students if a lot are international, but I think it really adds to it.
"It adds to the diversity on the campus, in the classroom and to the intellectual debate because people come with different perspectives.
"And of course most students are joining a global workplace anyway, so it's important to have that global diversity reflected in the classroom as well."
Get them to Cork
One of the key factors for foreign students deciding where to complete courses, however, is prestige – and that means featuring on international rankings like the Financial Times' respected MBA lists.
Cork Business School doesn't currently feature on the leaderboard of top European institutions, unlike its competitors UCD and DCU, but the school has plans to change that situation.
Hennessy said the school has applied for accreditation from the US-based Advance Collegiate Schools of Business (ACS), an endorsement only 5% of the world's business school have earned.
"Within Ireland, UCD has triple accreditation and then DCU has the double ACS accreditation. They are the only two schools on the island of Ireland to have accreditation at the moment," said Hennessy.
"Where it becomes particularly important is the international market. When our recruiters go out to China, students won't necessarily have any affiliation to Ireland, so with them the international accreditation is the quality control mark they look for.
"Similarly if you want work with other institutions, whether that's partnering on programmes or exchanging staff and students, the accredited schools will only work with other accredited schools. It's like a club, you have to become part of it if you want to operate at that level."
According to Hennessy, the process to achieve this quality mark can take up to seven years and the school is roughly halfway through the application.
Once the school earns the mark, Hennessy thinks it can break into the top-50 rankings quickly with the work already put into developing a name as the place to study niche business sectors and core skills.
In addition to its main focuses on food business, fintech and the business of health, it is also creating a centre of excellence for educating the next generation of business leaders – both chief executives and entrepreneurs.
Hennessy said the latter prospect is what really "excites" students at the moment.
"The students this week put together their own conference on the workplace of the future. I would have talked about getting in Apple and Kerry Group, but they wanted to hear from people who started their own businesses.
"We still have a very large number of business graduates going into positions with the big four, but increasingly there has been a strong interest in entrepreneurship.
"We now have a food entrepreneurship undergraduate programme for example – it's something the university in general is trying to do in general and promote more entrepreneurial programmes."
UCC also acquired the Irish Management Institute (IMI) in 2016 to bolster its executive training offering.
Future
This year UCC plans to move the IMI's training programmes, which are normally held in hotel conference venues, into the old Cork Trustee Savings Bank building.
The iconic three-storey spot, which was bought by UCC last year, is currently being refurbished. When it is finished in October, it will become the business school's new centre for executive education and training.
It's just one part of a big splurge on development by the college, which is currently looking for a site for its €100 million expansion.
The announcement of UCC's project has come at a time when both UCD and Trinity are also looking at multimillion-euro investments in their business schools.
Hennessy said there is no update on a potential site for the large development, but she has welcomed the government's decision to back the project through the Ireland 2040 initiative to the tune of €30 million.
She added that if all the plans come together, breaking into the club of the world's top-50 business schools could be achieved within five years.
"People might think that doesn't sound very ambitious, but put that in the context of there being a lot of business schools in the UK alone, never mind across the rest of Europe and you'll see it is."
Sign up to our newsletter to receive a regular digest of Fora's top articles delivered to your inbox.
Written by Killian Woods and posted on Fora.ie