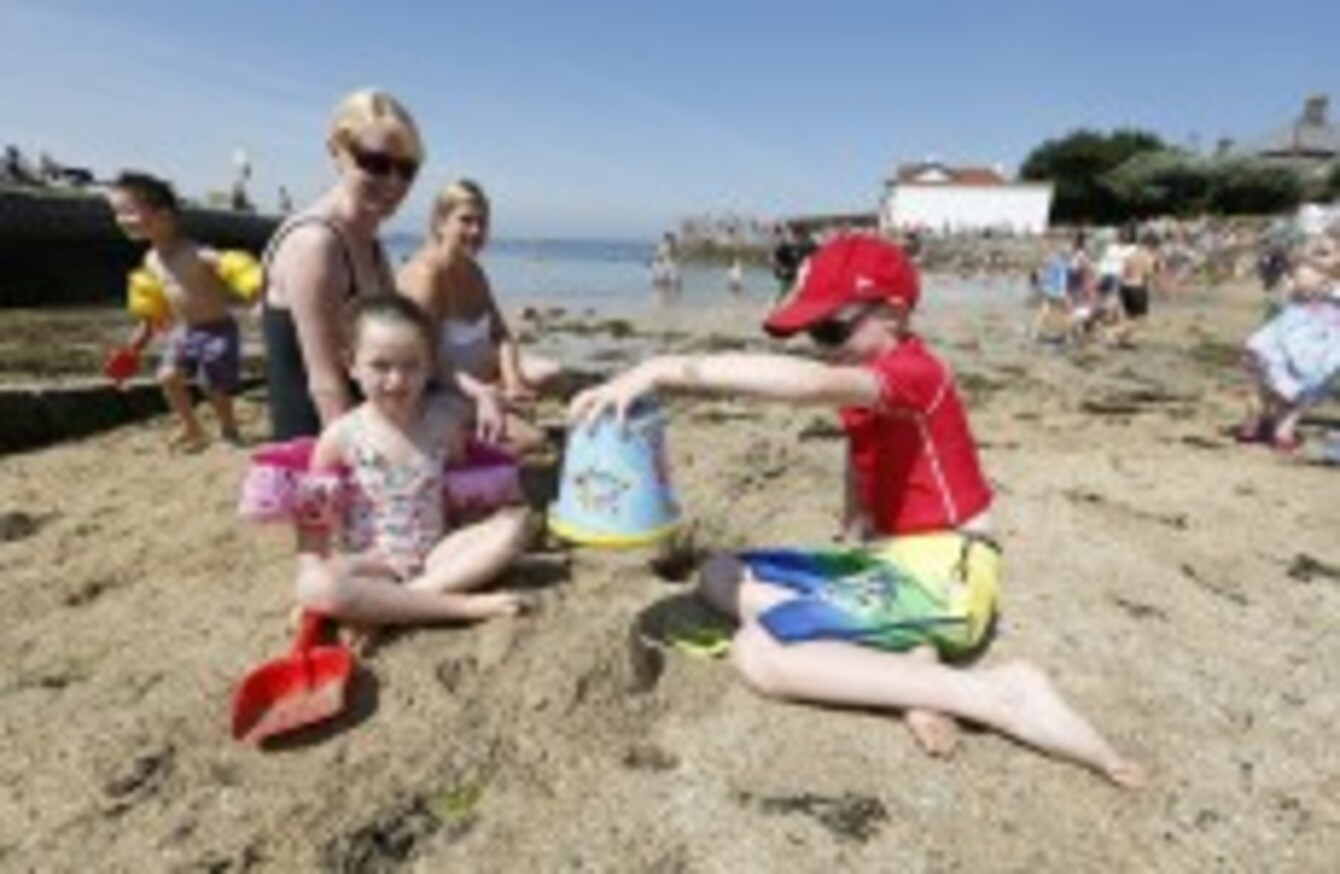 Image: Sasko Lazarov/Photocall Ireland
Image: Sasko Lazarov/Photocall Ireland
MORE IRISH PEOPLE are opting to stay in Ireland for their holidays, and when we do go abroad, we spend more than our European neighbours.
So does it simply make more sense to save on airfare and enjoy what our own tourist attractions have to offer?
Or is there greater value for money in heading off to sunnier climes around Europe and beyond, and avoiding the risk of a rainy week spent indoors here at home?
Staycation nation
Recent figures suggest we are increasingly throwing our bucket and spades in the car, rather than filling our suitcases with Hawaiian shirts and heading for the airport.
The Central Statistics Office's (CSO) recent Household Travel Survey found that from January to March this year, the Irish took a total of 547,000 holiday trips within Ireland, up from 524,000 last year.
Meanwhile, holidays abroad dropped from 592,000 between January and March 2013, to 528,000 in the same period this year.
Indeed, CSO figures published just yesterday showed a steady decline in the popularity of overseas holidays, with a third successive drop in trips abroad for the first half of the year in 2014.
Big spenders
When we do get out the passport and the sandals and head overseas, we are likely  to spend a good bit more on our holidays than most Europeans.
A recent study by Expedia found that 59% of Irish travellers invest in new clothes before setting off on a foreign holiday, as opposed to the European average of 38%.
We are also among the biggest spenders on duty-free, pre-flight (and in-flight) booze, and – perhaps surprisingly – hair removal and beauty treatments.
However, Irish Travel Agents Association CEO Pat Dawson told TheJournal.ie today that costs while on holiday can be significantly lower abroad than at home, with resorts in places like Spain and Portugal usually 30-40% cheaper than Ireland.
Popular destinations often provoke price competition between airlines like Aer Lingus and Ryanair, which also benefits Irish holiday makers, he added.
When Fáilte Ireland surveyed hoteliers and other businesses involved in the tourism industry, for its Tourism Barometer back in May, they found that the domestic market was the biggest single growth area in the last year.
Two thirds of PSA (paid serviced accommodation) providers have experienced a boost among domestic holiday-makers, and weekend breaks from within Ireland were on the rise for 59% of hotels and B&Bs.
A spokesperson for Fáilte Ireland told TheJournal.ie today that while the cost of hotels and accommodation did become unreasonable during the Celtic Tiger years, "value for money is at its best in 10 years."
So, does it make more financial sense to holiday in Ireland or abroad?

Poll Results:
Don't know/no opinion (524)