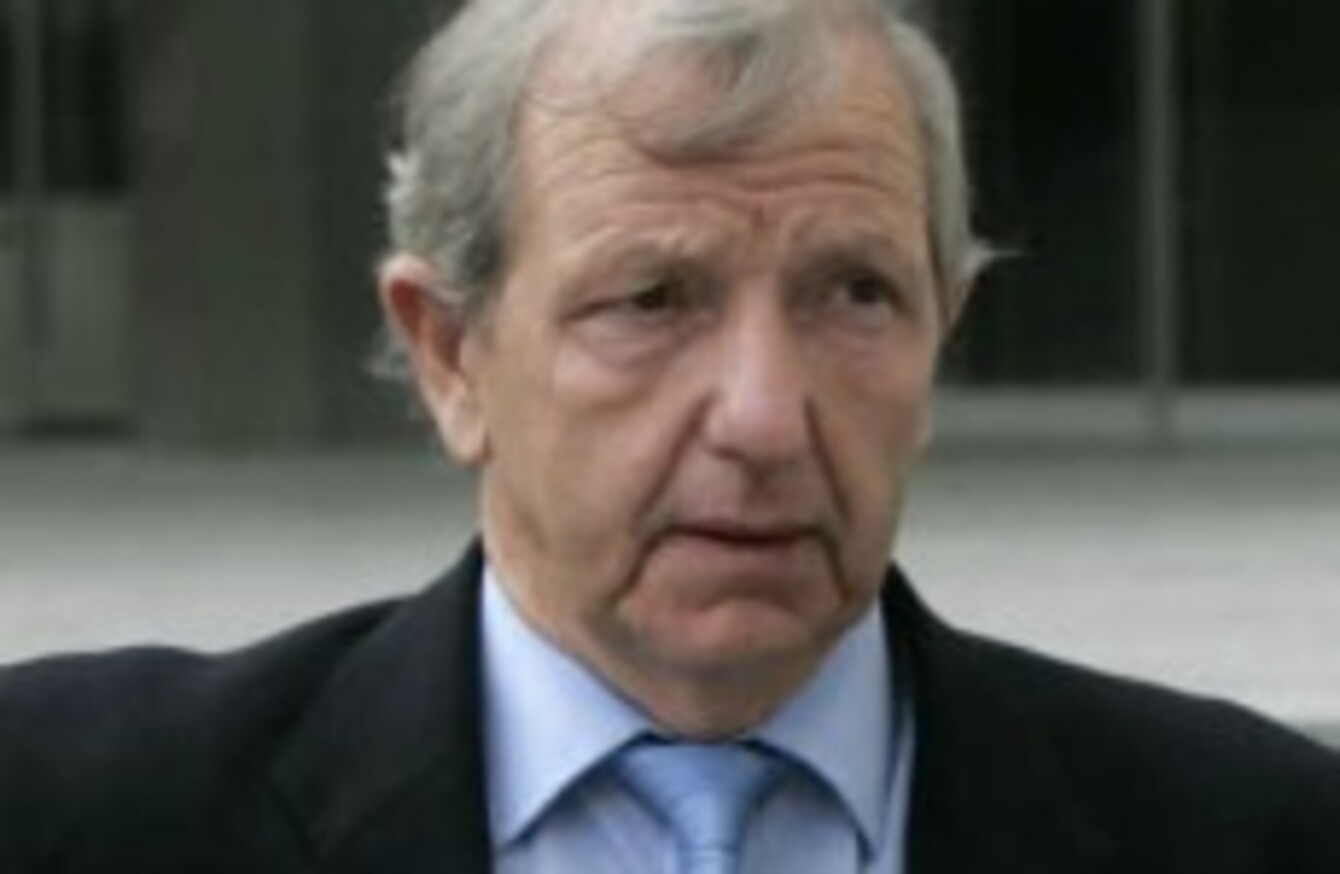 Jimmy Devaney pictured outside court in July
Jimmy Devaney pictured outside court in July
THE NEPHEW OF a 37-year-old woman whose body was discovered in a bog outside Athlone four years ago has said his "much loved" aunt was killed by a person who had placed "no value" on her life and had "no respect for the dignity of her body."
Peter McDonagh, nephew of Marie Greene today read out a victim impact statement at the Central Criminal Court on behalf of his grandmother Winnie, his mother Theresa and all his extended family who loved and cared for Marie.
In July 2015 retired member of the defence forces Jimmy Devaney, 67, of Millbrook Avenue, Monksland, Athlone was acquitted of murdering the prostitute in Co.Westmeath in 2011 but found guilty of her manslaughter.
The father-of-three had pleaded not guilty at the Central Criminal Court to murdering Marie Greene in Westmeath on February 13, 2011.
On July 30 this year, a jury of six women and five men returned a unanimous verdict of not guilty of murder but guilty of manslaughter after four hours and 23 minutes of deliberation.
Four months ago Ms Justice Margaret Heneghan remanded Devaney in custody and adjourned sentencing until today.
Today Ms Justice Heneghan said there was a "large amount of material" she needed to consider from this morning and she would sentence Devaney on Monday November 16 at 11am.
Victim impact statement
The nephew of the deceased today said for his family, the 13th of Febraury 2011, was the beginning of a nightmare "that no family should have to live through."
Mr McDonagh told the court how on that evening, "our much loved Marie", was taken out to the bog, brutally killed, and her body thrown into a ditch.
"The person who killed her had placed no value on her life and no respect for the dignity of her body. The family's pain was further added to in the days before her body was recovered by the excellent work of the gardaí," read Mr McDonagh.
The nephew said as a family they will be forever grateful to the hundreds of people who took part in the search for Marie which was not easy in the depths of winter.
"There are no words that can describe the anguish that the family felt during the nine long days that Marie was missing until at last we were able to lay her to rest with the blessing of a proper funeral," said the nephew.
Mr McDonagh told the court that another impact that Marie's killing had on his family was when they were dealt a second heart-breaking blow by the death of Marie's brother, John, 21 days after Marie.
"John who was the father of four young children had taken part in the frantic search for Marie, he simply could not cope with what had happened and the terrible state of her body when it was eventually found.
While we know that John had cancer, everyone who knew him said the shock of Marie's death was a big factor in his untimely death," he said.
He also told the court that it was very upsetting for them as a family during the trial when Marie's character was "dragged through the courts" and "where she had no voice to defend herself " and how their family's private affairs were reported in the media for all to see.
"People who had never known Marie were quick to put a label on her without any regard for the feelings of her family who knew the real Marie and loved her just as she was," said Mr McDonagh.
He told the court as a family they feel such a loss at her death but she is missed most by her mother Winnie whose health has deteriorated even further in the past four years and now faces each day without "her loving carer."
"Marie had promised my granny that she would never leave her alone at night which was why Winnie became alarmed and knew something was wrong when she failed to come home that terrible night," he said.
The court heard no amount of grief can take away the knowledge that they will never see her face again, never get a phone call from her again, never share their joys and sorrows with her or celebrate the normal family occasions with her.
"When Winnie saw her in the coffin she said she could not recognise her beautiful 37-year-old daughter because she looked about a hundred years old," he said.
Mr McDonagh concluded by saying as a family they still do not know exactly what led up to that meeting on the bog that night because there were only two people involved and Marie's version of events will never be known "because the person who killed her silenced her voice forever."
"All the Greene family ask from this court is justice for our beloved Marie and that the person who killed her in such a cruel and callous fashion, and expressed no remorse whatsoever, pays for this crime with an appropriate sentence," he said.
Today in court
Prosecution counsel Mr Alex Owens SC today called Detective Sergeant Eamonn Curley of Athlone garda station to give evidence.
Det Sgt Curley told the court the deceased was 37 years of age when she died and she lived with her mother in Athlone.
The court heard Devaney lived with his wife and had a number of adult children. He was married over forty years when this incident occurred and had been involved in sport all his life, even playing soccer up to February 2011.
Devaney's barrister Mr Giollaiosa O Lideadha SC told the judge his client had offered a plea of manslaughter and had come to no adverse attention leading up to this matter and since.
The court heard from the defence counsel that Devaney would be "unlikely to offend again".
During the course of the trial counsel said Devaney cooperated with the prosecution and made it clear he would facilitate them in any way possible.
Today testimonials were read by Mr O Lideadha to Devaney's work as a father, grandfather, neighbour, co-worker and charity worker.
A letter from Devaney's daughter Sharon, mother to Brandon who had special needs and lived to nine years of age, was also read to the court by the defence counsel.
"I wouldn't have got through it without my dad. My dad would always be there. Everyone will say Brandon and his family were his life. My dad's heart broke when Brandon passed away," read the barrister.
A letter was also presented to the judge from Devaney's wife who expressed her support for her husband.
The court also heard Devaney had coached soccer and passed on his knowledge to younger players and after his retirement he also painted and decorated the houses of family members for free or very little money.
#Open journalism No news is bad news Support The Journal

Your contributions will help us continue to deliver the stories that are important to you

Support us now
The barrister told the court Devaney's father had serious alcohol problems which influenced his decision not to drink alcohol from the age of 14.
He also said the verdict was found by the jury in circumstances where the accused had lost complete control.
"One of the reasons he lost self-control was because he did not want his family to suffer, with it being exposed in this way," said Mr O Lideadha.
The barrister asked the court to consider various mitigating matters and reading from his client's letter he said that he "wishes everyday" that he could go back "to make better choices."
The letter continued to say that Devaney "cannot imagine the sorrow he has caused the Greene family and he is extremely disappointed in himself and his behaviour."
It also said that Devaney understands he had shattered many lives with what has been done but his family had stood by him.
"This is a difficult case because on one hand there is a truly tragic and horrific death and there is a cover up. In my submission, everything else in this case waives for a sentence at the lenient end of the scale," added the barrister. 
February 2011
The court heard Marie Greene, who was working as a prostitute, was last seen alive on the evening on February 13, 2011 and that her body was discovered nine days later in Anagorta Bog outside Athlone.
State Pathologist Professor Marie Cassidy said the deceased had suffered six stab wounds to the trunk (torso). There were multiple incise wounds to the head and neck.
Prof Cassidy confirmed under cross-examination by Ó Lideadha that some of the stab wounds could have been part of a continuous attack that continued after death.
It was the State's case that Devaney murdered Marie Greene because she had been blackmailing him for money.
He told gardaí in an interview that he stabbed her several times because he lost control but said that she had bought the knife to the scene.
Devaney said that she had blackmailed him for up to 15 years and that he had given her up to €40,000, and €20,000 in the previous six months.
He told gardaí that he met up with her and drove out to Anagorta Bog near Ballykieran to talk to her but she was threatening to get her brothers after him.
Devaney told gardaí he lost control during a struggle and "just kept stabbing" her.
The court heard evidence that two other unnamed men told gardaí they had been blackmailed by Ms Greene. The court heard she had 50 previous convictions.
Comments have been closed on this article as the case is ongoing.