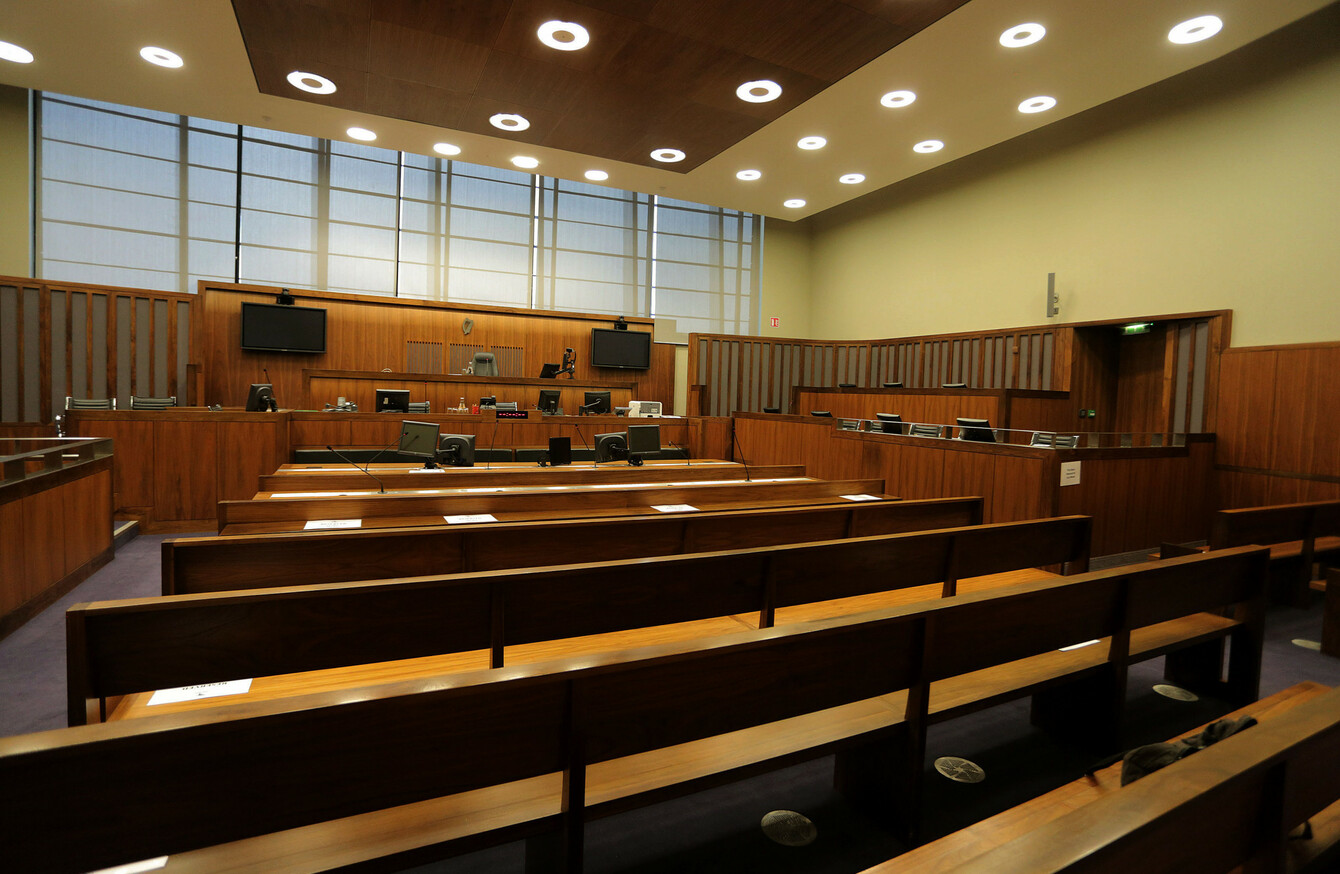 The accused will face his next hearing in the district court later this month.
Image: Brian Lawless/PA Images
The accused will face his next hearing in the district court later this month.
Image: Brian Lawless/PA Images
A JUDGE HAS refused to slash a UK lotto millionaire's €200,000 bail on charges of defilement of an under-age Irish teenage girl.
The British man, who is in his late twenties, was arrested in Dublin last month after travelling to Ireland to speak to the teen's mother about his relationship with her daughter whom he allegedly met through an internet chatroom.
The wealthy businessman is charged with four counts of engaging in a sexual act with a child under the age of 17 years on dates in 2016 and this year. The offence can result in a five-year sentence.
Bail with a range of strict conditions was set at €200,000 by Dublin District Court last month and he was remanded in custody.
The bail is in his own bond of €100,000 along two independent sureties, each in the sums of €50,000, which have to be approved by the court. In the meantime, he remains held in custody on remand.
However, he brought an application to the High Court's bail list today for a reduction.
The defendant's barrister Seamus Clarke proposed that his client's own bond would remain unchanged but his parents could both act as independent sureties and lodge €20,000 each.
He argued that, "just because he is wealthy does not mean his peers and family are wealthy".
The State asked for a revocation of bail.
This was made under the O'Callaghan rules which involve fears of witness interference and, added Niall O'Hanlon BL, for the State, "significant concerns" that the accused was a flight risk and would not turn up for trial if released on bail.
Garda Stephen Faulkner told Justice Carmel Stewart at the High Court that the man frequently travelled over from the UK by ferry to meet the girl for sex and gardai have recovered videos of sexual activity from the defendant's phone.
He had said a complaint was made by the teen's mother in January.
Chat room
The alleged injured party had met him through a named online chat-room in 2015, the bail hearing was told. Garda Faulkner said the girl was subscribed to the under-17s category.
He said they exchanged phone details.
Garda Faulkner said it was alleged the man first came to Ireland to meet her last year and they had sexual intercourse. She was aged 15 at the time and had told the accused, Justice Stewart heard.
Garda Faulkner alleged that the man came back by ferry every four to six weeks.
CCTV evidence allegedly shows the girl in his company at a number of locations including coming and going from a city-centre hotel and Dublin Zoo.
Gardai identified messaging app WhatsApp as the main point of contact.
The court was also told that gardai analysed his phone and recovered images of sexual activity taking place as well as recordings.
One image of the girl in her school uniform was taken when she was aged 15, it was alleged.
Last year, he bought her a designer ring worth about €2,500 telling the shop assistant it was an engagement ring, Justice Stewart heard.
Garda Faulkner said they checked bookings and purchases allegedly made with the man's card and obtained his bank account and finance details through mutual assistance procedures with UK authorities.
Garda Faulkner said the accused is a man of considerable wealth as a result of his lottery win in the UK. He feared the accused, who has not ties to Ireland, would not turn up for trial.
Clarke submitted that his client would reside at an address in Ireland and would still be able to run his business. It is unlikely the matter could be disposed of for some time, he asked the court to note.
Very serious
Describing the case as a very serious matter, Justice Stewart refused the State's request to revoke bail.
However, she also refused to reduce the amount of money required from independent sureties and she affirmed the district court's order in relation to the bail terms.
The accused, who remained silent during today's proceedings, will face his next hearing in the district court later this month when directions from the Director of Public Prosecutions are to be given.
In the event that bail is taken up he cannot have any contact directly or indirectly with the girl or her family, the judge ordered.
The other conditions state he has to reside at an address in Ireland agreed by gardai, sign on twice daily at his local garda station and maintain a 11pm to 8am curfew at his address.
He must also surrender his passport and driving licence and not apply for other travel documents. He must also have a mobile phone which must be switched on 24 hours a day and he has to stay out of certain areas.
Comments have been closed for legal reasons