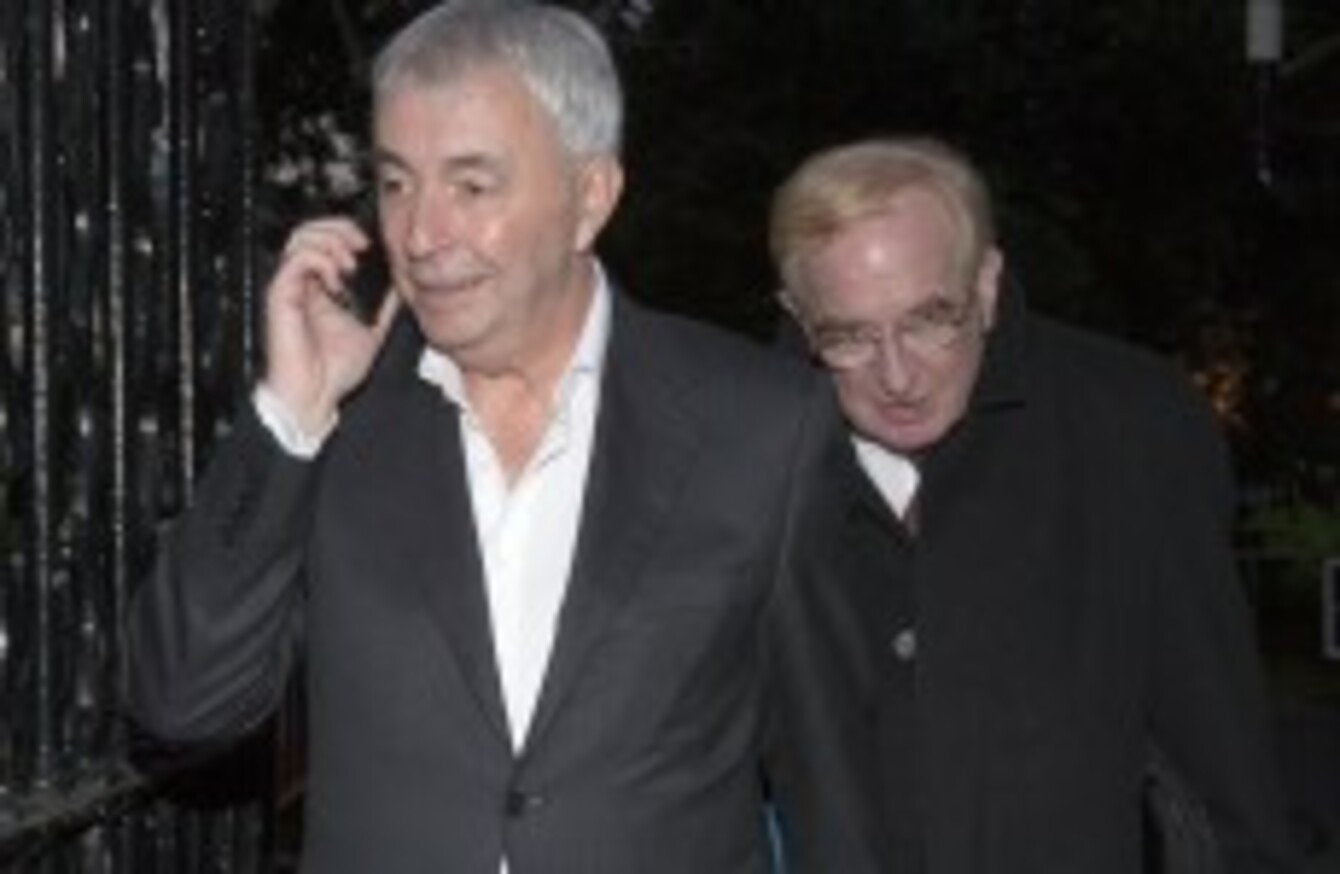 Paul Kiely (left) after his last appearance before the PAC
Image: Laura Hutton/Photocall Ireland
Paul Kiely (left) after his last appearance before the PAC
Image: Laura Hutton/Photocall Ireland
THE FORMER CHIEF executive of the Central Remedial Clinic, Paul Kiely, has indicated his willingness to reappear before the Public Accounts Committee over his €742,025 retirement package.
Kiely is likely to appear before TDs on the committee in April after the HSE administrator completes a report into the scandal-hit clinic in north Dublin.
He has communicated to the committee via a letter from his solicitor which states he is willing to reappear before TDs.
Kiely last appeared before the committee in December when he said he received a lump-sum pay-off of €200,000 upon retirement in 2012 and would be getting an annual pension of €98,000.
However the HSE revealed on 16 January that in fact Kiely's package consisted of a €200,000 tax-free lump-sum and a €273,336 taxable payment with an additional €268,689 – meaning a total of €742,025 was paid out.

On 11 December (watch above), the PAC heard that Kiely's salary for his final year as CEO in 2012 was €242,000 in total, with €106,000 coming from public funds and €136,000 being drawn from funds collected by the charitable arm of the organisation.
Kiely disclosed at that time that he got a €200,000 lump sum payment – drawn from the charity fund – when he retired and will receive a pension of €90,000 per annum.
He denied he had been getting a 'top-up', telling the committee that he was employed by the CRC and that was the salary paid to him by his employer.
The former CRC official described his pension arrangements as "complicated".
The letter from Kiely's letter to the committee, published today, states that had Kiely been informed that the matter would be raised before his appearance in December he would have been in a better position to deal with it.
Rehab and St Vincent's
Separately, the PAC confirmed this morning that it will hear from the CEO of the Rehab Group Angela Kerins next Thursday amid controversy over her €240,000 annual salary.
It also heard that St Vincent's Hospital Group has indicated it will be fully compliant with public pay policy by 31 March this year following its recent appearance before the committee.
However, the Fine Gael TD Simon Harris said there remained "serious corporate governance issues" related to interactions between the public and private hospitals in St Vincent's.
He also raised concerns about the National Maternity Hospital and the committee is now likely to hear from officials in both hospital groups in the coming weeks.