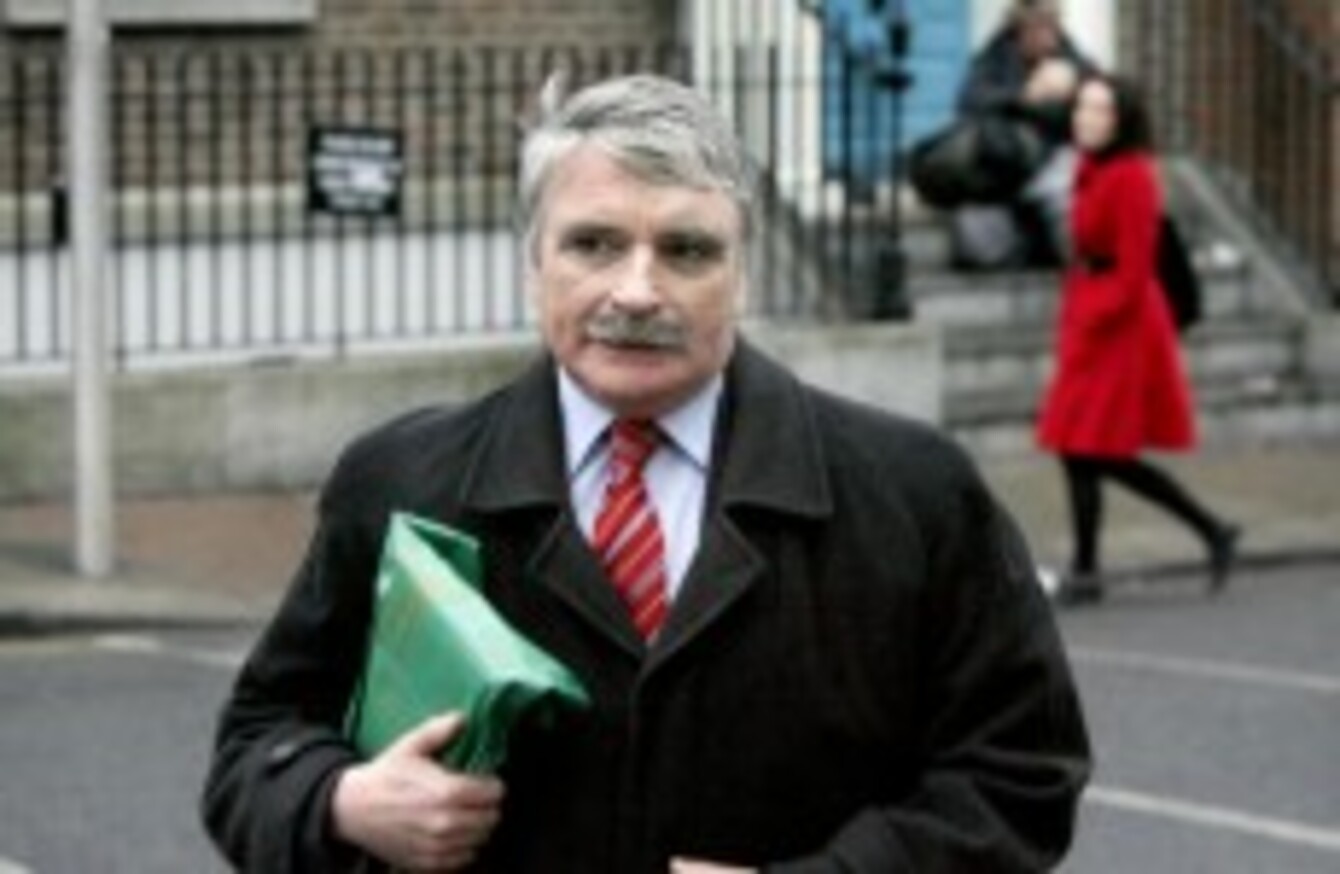 Image: Photocall Ireland
Image: Photocall Ireland
FIANNA FÁIL TD Willie O'Dea has cited a "culture" of bankers expecting bonuses as an entitlement "rather than something that has to be earned" as the impetus behind his proposals to curb such bonuses.
If enacted, the Credit Institutions Stabilisation Amendment Bill 2011 would apply to all bankers with annual salaries of more than €60,000 and bonuses of over €1,000. The bonuses would be delayed by five years and would not be paid out if the bank looses over €100,000 during that period.
Accepting that bonuses can be a means of incentivising workers, O'Dea told Newstalk Breakfast that bonuses can also incentivise excessive risk-taking.
The Limerick TD said that people should have to add to the profit of their company and shareholder value before getting a bonus.
He said that shareholders should know their manager's performance and withold the bonus if that performance hadn't reached the required level.
However, he said that he wanted to protect lower-grade staff who were getting smaller bonuses of up to €1,000: "It's the people who are actually running the operation, making the vital business decisions that lead to the ultimate performance of the bank – they're the people I'm trying to target."
Questioned about the Fianna Fáil cabinet signing off a major severance payment for former FÁS director Rody Molloy, O'Dea said such texts would always be sent in to a radio show "because the Fine Gael press office or the Sinn Féin press office are working overtime".
O'Dea said that in the present situation "where a lot of the problems we've had are due – by common consent – to excessive lending by the banks", it is right to make people earn their bonus.