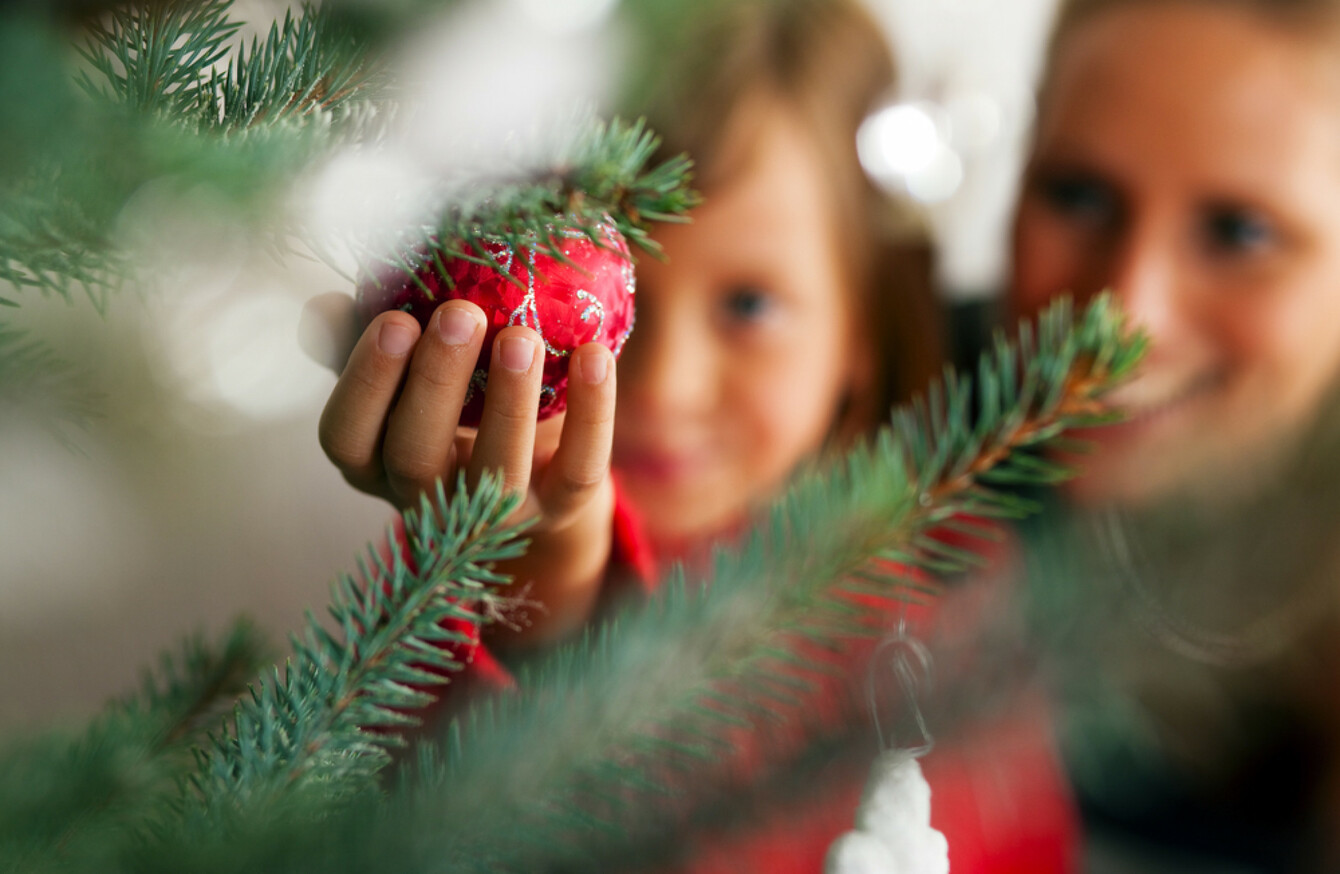 Image: Shutterstock/Kzenon
Image: Shutterstock/Kzenon
EACH WEEK IN our series, Am I Being A Bad Parent?, we hear from a reader who can't figure out what to do about a tricky parenting situation.
To get a balanced view, we put the dilemma to a group of Irish parents, keeping things anonymous to encourage honest answers.
This week, one reader is trying to navigate Christmas as a separated parent – and is wondering what the best plan for the big day is.
Have a parenting question you'd like some other mums and dads to weigh in on? Let us know anonymously here!
This week's dilemma
This is the second Christmas since my partner and I separated. Last year we each had my daughter (7) for a day each, and we agreed we'd stick to the same plan this year. But just this week my ex told me he wants our daughter to spend Christmas morning in his house and the afternoon in mine. I think that taking her from place to place on Christmas Day will be too disruptive – never mind the hour-long journey between our houses. Am I being unreasonable to argue with my ex over custody at this time of year?
Our anonymous readers' responses
No you're not being unreasonable.  If anyone is being unreasonable here it looks like it's your ex, who wants to change the plan that had already been agreed.  It's perfectly reasonable to ask your ex if he really thinks it's in your child's best interests to be ferried between houses on Christmas Day.  That doesn't seem like a good solution for anyone.
You're not being unreasonable. If the plan has already been made with your daughter and your ex, it's probably too late to change now without upset but talk to your daughter and ex after Christmas Day to see how it worked out for everyone and maybe come up with a different plan for next year if needs be.
No, you're not being unreasonable. The actual arrangement of Christmas is probably neither here nor there (and I don't think an hour's drive on Christmas Day is the end of the world) but the real issue here is that for your daughter to have stable care in the coming years, you need to be able to rely on the arrangements you make with your ex-partner. Basically you both need to be adults and that includes sticking to the commitments you've made.  I think the battle to fight here is not Christmas, but commitment.
You're being unreasonable to argue about it. The only thing I can think of is that a 7-year-old is likely to be happiest by having fun and avoiding conflict. It doesn't matter if it's in one house or the other.
You're not being unreasonable, but take this as a learning curve. I think it's best to stick to the original plan and keep things consistent for your daughter. This would be a good opportunity to talk to your partner about how to approach big occasions like this in the future. Now that you're separated and sharing custody, these occasions need to be looked at with a measure of formality/planning that they didn't need before. But if you've gotten through 1+ years without any big custody conflicts arising, it sounds like you're doing pretty well so far. 
So what's the final tally? Is this reader being unreasonable?
No – 4
Yes – 1
Have a parenting question you want answered? Let us know anonymously in our survey here and we'll put it to the real-life experts: your fellow mums and dads.
Want to win an adventure packed day out at Dublin's Funderland and iSkate? Enter here – and don't forget to subscribe to our Family Newsletter below!