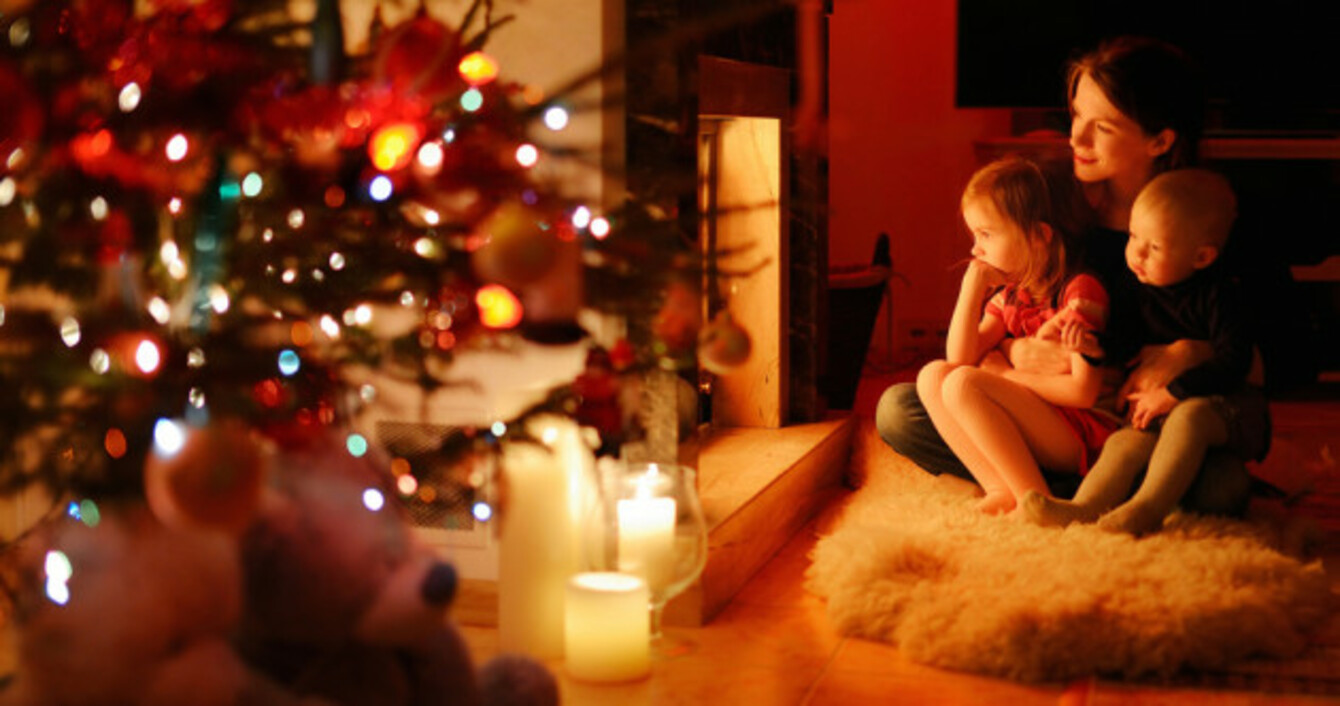 Image: Shutterstock/MNStudio
Image: Shutterstock/MNStudio
EACH WEEK IN our series, Am I Being A Bad Parent?, we hear from a reader who can't figure out what to do about a tricky parenting situation. To get a balanced view, we put the dilemma to a group of Irish parents, keeping things anonymous to encourage honest answers.
This week, one parent is wondering if he and his family should stick to the tradition of spending Christmas Eve with his wife's parents, or if they should spend the night in their own house like he wants. 
Have a parenting question you'd like some other mums and dads to weigh in on? Let us know anonymously here!
This week's dilemma
For the past five years – since we welcomed our first child – we've stayed with my wife's parents on Christmas Eve. A few weeks ago, we mentioned to them that we were thinking of staying at home this year, now that the kids are getting a bit older. They didn't go for it at all, and just seemed to brush off the idea.  My wife is happy for us to stay with her parents, but I want to raise the issue again and create our own tradition. Am I being unreasonable to put my foot down with the in-laws?
Our anonymous readers' responses
Yes, you are being unreasonable. There is a lot of emotion tied in to those annual traditions. With Christmas so near, is there a compromise that could be reached instead? For example, sleeping at home but heading over early on Christmas Day, or staying with the in-laws but leaving after breakfast. Whatever you decide on, I think you and your wife need to present a united front on the issue, especially given that it's her parents, not yours.
You're being unreasonable by leaving it this late. This is something you need to resolve with your wife first and foremost, and come up with a plan (whether that is rotating between households, or agreeing some other system) that you can both feel happy with. Then dealing with your respective families becomes much easier. After that, you can raise it early in the new year – or even as part of agreeing to visit them this Christmas – to avoid any last minute awkwardness next December. I have found that being early is the best way to avoid Christmas disputes. Get there before other people have really started thinking about it and they don't object so much.
You're not being unreasonable, but you need to think this through. I think you need to be sympathetic to your in-laws and remember that for them having your kids and their daughter around for Christmas Eve and Christmas morning is likely what makes Christmas special for them too.  They'll miss out on the Christmas morning Santa excitement if you're not at their house and that's quite a big deal, it will be a wrench for them to not have that any more.  It's too late to be putting your foot down this year and not worth the potential hurt you could cause by pushing for something that will be upsetting.  You're not being a bad parent by wanting your own Christmas traditions, but your kids will certainly pick up on it, and likely be upset by it, if you cause tension with their grandparents so that should be avoided.  Definitely wait until after the New Year to approach this. 
So what's the final tally? Is this reader being unreasonable?
Yes – 2
No – 1
Have a parenting question you want answered? Let us know anonymously in our survey here and we'll put it to the real-life experts: your fellow mums and dads.
Want to win a two-night stay at the 4* Galmont Hotel and Spa? Enter our competition right here - and don't forget to subscribe to our Family Newsletter below!