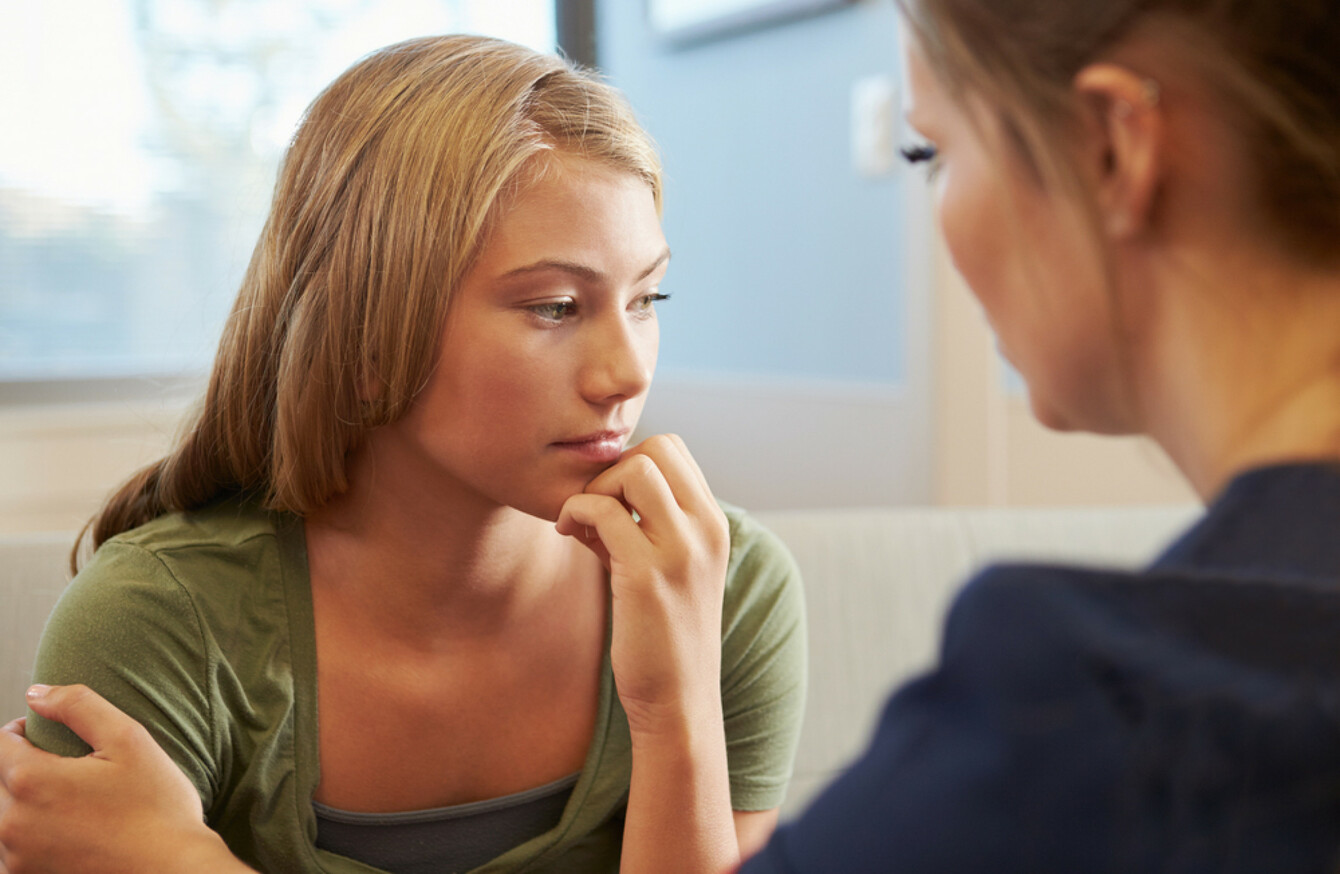 Image: Shutterstock/Monkey Business Images
Image: Shutterstock/Monkey Business Images
ALMOST HALF OF the beds designated for children and young people with mental health needs are not in use.
Thirty of the 74 inpatient beds nationwide are not operational, due in part to safety concerns about employees and other patients. As of 26 November, just 44 of the beds were operational. 
A spokesperson for the HSE said the beds are closed due to "ongoing challenges around sourcing alternative placements for young people with very complex needs".
"This is impacting on the number of beds available to others as units find that they have to close beds to accommodate young people with very complex needs with particular regard to keeping young people and staff safe."
The spokesperson added that "nursing and medical recruitment issues are also impacting on bed capacity". 
Sixty-eight of the 74 beds were operational in July, the HSE previously said. 
As of October, there were 2,250 children and adolescents waiting to access Child and Adolescent Mental Health Services (CAMHS).
More than 100 patients were waiting for over 18 months, but 78.9% of the overall number were offered an appointment within 12 weeks. 
Extra beds needed 
Vision for Change, a strategy document which set out the direction for mental health services in Ireland in 2006, recommended there should be 100 inpatient beds nationally for people under the age of 18, in five units of 20 beds each.
There are currently 74 CAMHS inpatient beds across four inpatient units in Dublin, Cork and Galway.
Most young people who attend these units are aged between 12 and are experiencing symptoms such as severe low mood, high levels of anxiety, thought disorders or significant eating problems.
The figures about operational beds were released by the HSE to Sinn Féin after the party submitted a number of parliamentary questions. 
In its response, the HSE said it is not in a position to deliver an additional 24 CAMHS beds. To do so, a new unit would need to be constructed at a cost of €15 to €20 million.
It would then cost more than €4 million annually to run such a unit.
A HSE spokesperson said the new national children's hospital, due to open in 2021, will have an additional 20 beds. 
An extra 10 CAMHS forensic beds will be available in the new forensic hospital due to open in 2020, meaning the total number of inpatient beds for CAMHS is expected to reach 106 in the next three years.
Adult units 
Eighty-two children were admitted to adult mental health units in 2017, up from 68 in 2016.  
The HSE said this can happen for a number of reasons, such as:
a shortage of personnel to staff available beds in CAMHS nationwide
geographic location to the patient
family preference or a clinical decision
Continuing efforts are being made to prevent this from happening. 
'Beyond crisis' 
Sinn Féin Senator Máire Devine described the allocation of 44 CAMHS beds as "measly", noting it's less than half the figure recommended in Vision for Change over 12 years ago.
Devine said there has been "a significant increase" in the number of parents coming to her "as a desperate measure, to try to progress seeking treatment for their young children experiencing mental health issues".
This is a service beyond crisis. 
"The lack of assessment and treatment for our children, with long waiting lists that consume half their childhood and have detrimental long-term effects through adulthood, is an utter failure by this government."
She called on the HSE and government to address to issue immediately as "there is no time to waste".