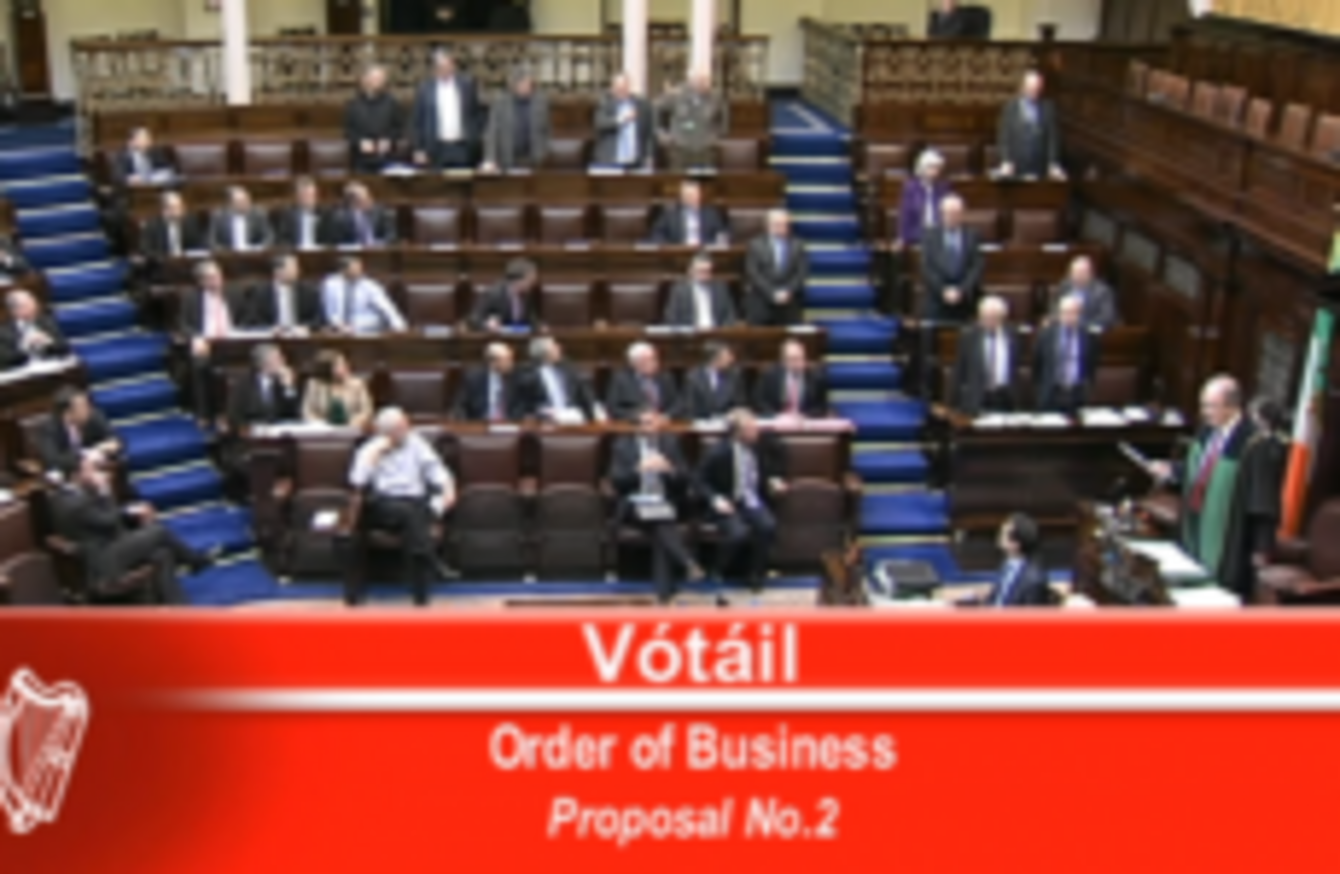 Image: Screengrab
Image: Screengrab
THE INDEPENDENT TD Mattie McGrath will be censured by the Dáil after it voted this morning to acknowledge that he abused parliamentary privilege in remarks he made about an abuse victim.
The censuring relates to a finding by the Dáil's committee on procedures and privileges that McGrath abused parliamentary privilege when he made comments relating to former councillor Michael O'Brien in a Dáil debate last June.
In remarks to the Dáil, the Tipperary South TD accused O'Brien of holding a reception for the Rosminian Brothers, who ran the St Joseph's industrial school in Clonmel, Co Tipperary, before having a "change of mind" and implying that O'Brien later accused the Brothers of abuse.
This was not true and the CPP has upheld O'Brien's complaint which pointed out that he did not host a reception for the Brothers when he was mayor between 1993 and 1994.
McGrath did not explicitly name O'Brien in the debate on the Residential Institutions Statutory Fund Bill 2012 but made several remarks which clearly identified the man.
TDs are protected from libel laws under parliamentary privilege but members of the public can use the CPP to have the Dáil record corrected under standing order 59 if they believe an incorrect remark is made about them.
In the Dáil this morning, McGrath's fellow Technical Group member Richard Boyd-Barrett said that the former Fianna Fáil TD should be allowed "to speak in his own defence".
Taoiseach Enda Kenny said that the finding of the CPP's report was that McGrath's comments were "irresponsible and did constitute an abuse of privilege" and added that McGrath had plenty opportunity to withdraw the remark which he had not done.
The Dail then voted 90 to 21 to censure McGrath with Sinn Féin joining he government in voting for the motion while Fianna Fáil joined some members of the Technical Group – including McGrath – in opposing the motion.