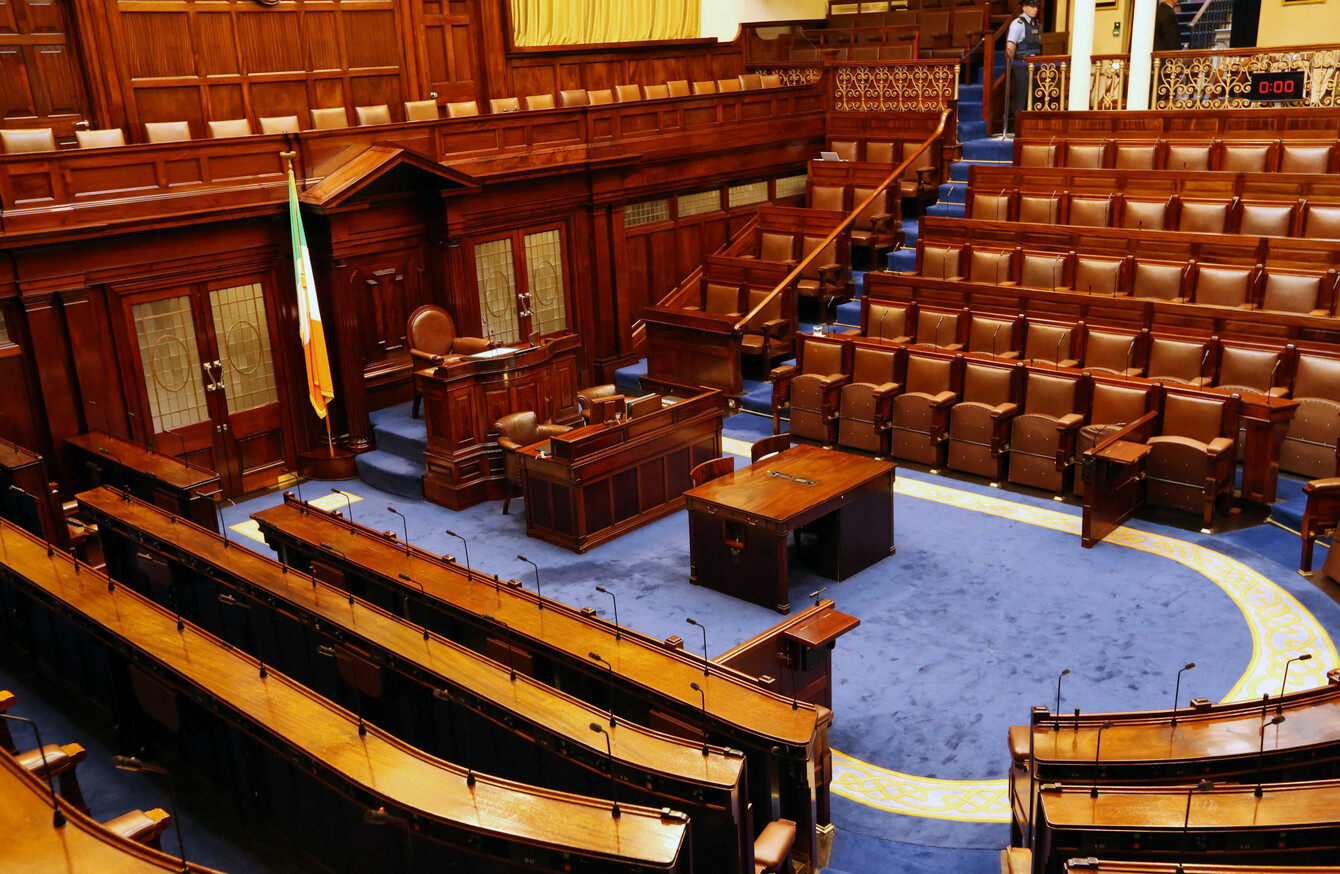 Image: Laura Hutton/Rollingnews.ie
Image: Laura Hutton/Rollingnews.ie
THE DÁIL CHAMBER has been politician-free for the past 68 days but that'll change today when the TDs return to end the summer recess.
Issues that hit the headlines this summer will be debated as the Dáil returns, as well as long-delayed legislation and future referendums. 
Taoiseach Leo Varadkar will face Leaders' Questions from Fianna Fáil, Sinn Féin, Labour and Solidarity-People Before Profit TDs at 2pm.
The amendment to remove the offence of blasphemy from the Constitution will be discussed in the evening followed by a Sinn Féin motion on the future of post offices.
Budget 2019 is just three weeks away and the resumption of the Dáil will come against the backdrop of ongoing negotiations between Fine Gael and Fianna Fáil, as this is the last Budget under its agreed confidence and supply agreement.
Varadkar said he wanted to get talks under way on renewing this confidence and supply agreement with Fianna Fáil before the Budget, but Micheál Martin rejected the claim that the government cannot function without an extension to the agreement. 
Also on the horizon is Sinn Féin's motion of no confidence against Minister for Housing Eoghan Murphy. Housing is set to feature strongly over the next Dáil term, as some opposition parties seek to place it at the forefront of debate heading into the next general election. 
The Taoiseach was asked in July if politicians should abandon the idea of a two-month break, and just take the usual two-week holiday, like everybody else.
He told reporters that he understands there is a "perception" among the public that politicians don't work over the summer, but he said this is not true.
"I can certainly guarantee that no TD will be taking a two-month break," he said, adding that there is "a big difference between the Dáil being in recess and the Dáil being on holidays".
He said ministers will be busy in their departments, while TDs will be "very busy" catching up with their constituency work.
The next Dáil recess has not been confirmed with the provisional sitting dates for the 2018-2019 term to be published later this month. 
With Christina Finn