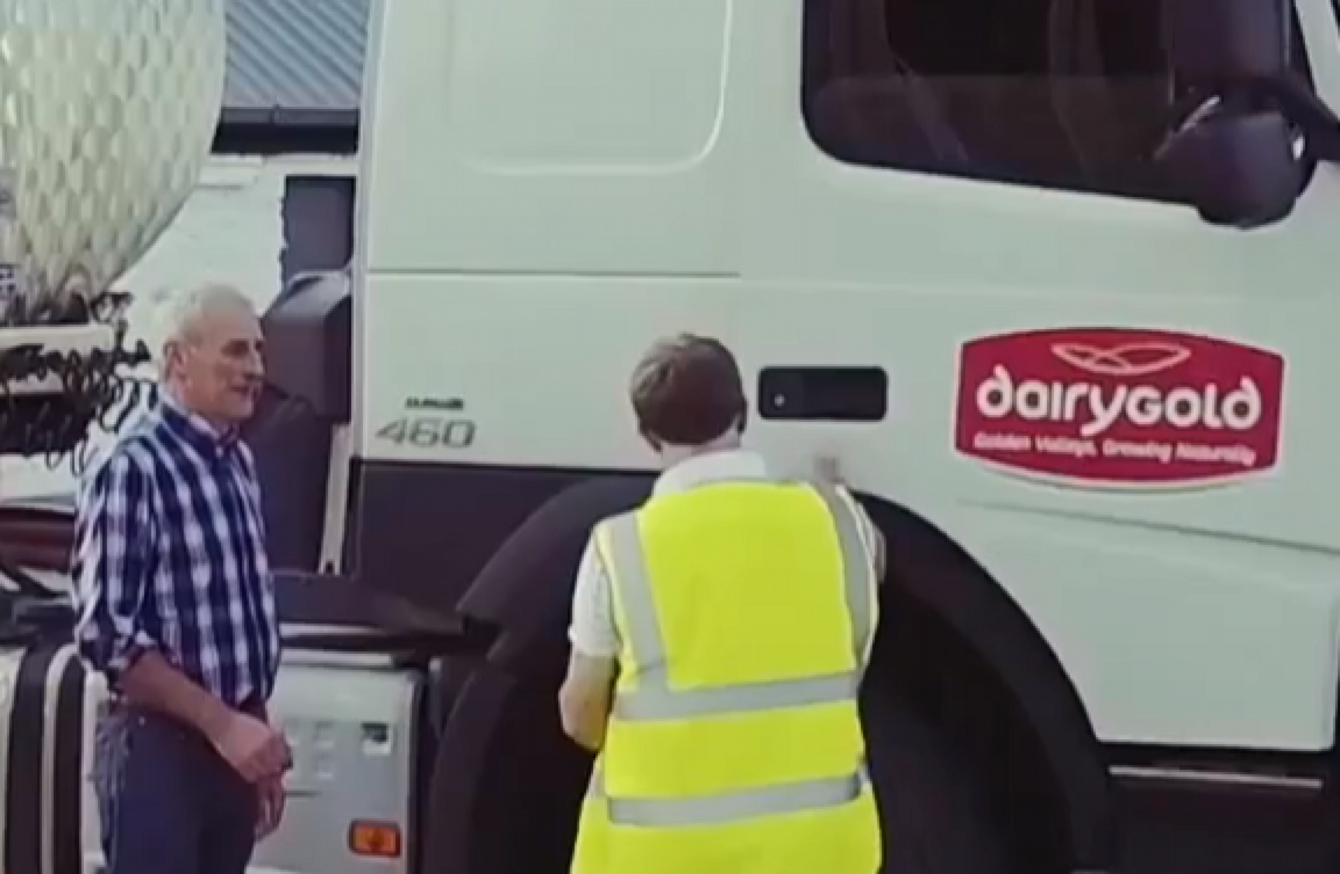 Image: YouTube
Image: YouTube
LOCALS ARE APPEALING to the national planning authority to stop Dairygold's plans to expand its cheese-production facilities in east Cork.
Last year, Dairygold Co-operative Society Ltd applied for planning permission to construct a new cheese facility in Mogeely.
Dairygold has been producing cheese in the area since 1975 and already has a factory located near the small Cork village. It also applied for permission to upgrade these existing facilities.
At the beginning of last month, planning permission for the development was granted by Cork County Council, however an appeal has now been lodged with An Bord Pleanála in an attempt to reverse the council's decision.
In a submission to national planning authority, several locals living in a housing estate 40m away from the proposed development noted that their lives have already been "marred" by the existing Dairygold factory.
They said that the current factory gives off "highly offensive odours" and this new cheese factory would be more of the same.
"We cannot open our windows. We cannot sit in our gardens like everyone else on a summer's day, have a BBQ, hang out washing, the list is endless," they said.
"We have had to endure so much inconvenience due to Dairygold already that when they announced their plans to build a new factory directly across from our family homes it felt like the final blow."
Their appeal also included a report from the Environmental Protection Agency (EPA). It noted that an odour assessment of existing Dairygold factory in the area shows it was in breach of environmental regulations.
The report stated that "moderate, intermittent foul odours" were detected as coming from the current cheese production facility.
Other complaints
A number of complaints have been lodged with Irish planning authorities about Dairygold's expansion plans in Cork over the past year.
In 2016, locals also raised concerns about how waste from the new Dairygold facility in the area would be treated.
Planning documents showed that the factory waste will be treated at a new wastewater facility plant at Mogeely. This waste, including fats, oil and grease, will then be deposited in the local river as 'grey waste'.
An environmental impact report commissioned by Dairygold said the wastewater would be treated in line with EPA standards and safe to pump into the river before it is carried out to sea by the tides.
A separate report of the local waterway by NUI Galway has shown that the area Dairygold has planned to deposit waste can take more than 70 days to "flush out".
#Open journalism No news is bad news Support The Journal

Your contributions will help us continue to deliver the stories that are important to you

Support us now
Dairygold's plans
In its initial planning submission, Dairygold said it chose Mogeely as the location for its new factory because the area "has a proven track record and tradition of excellence in speciality cheese production".
It also noted that there are plans to include a buffer zone between the new factory and any local housing estates "to mitigate noise and visual impact".
According to the company, the €60 million development is necessary to fulfill new significant levels of production for Norway's dairy co-op Tine.
Last year, the Nordic firm announced plans to move production of its Jarlsberg cheese product to Dairygold's factory in Cork.
Dairygold said this new factory will bring 50 new jobs to the area and create an additional 200 during the construction phase. The case is due to be decided by 5 January.
Sign up to our newsletter to receive a regular digest of Fora's top articles delivered to your inbox.
Written by Killian Woods and posted on Fora.ie