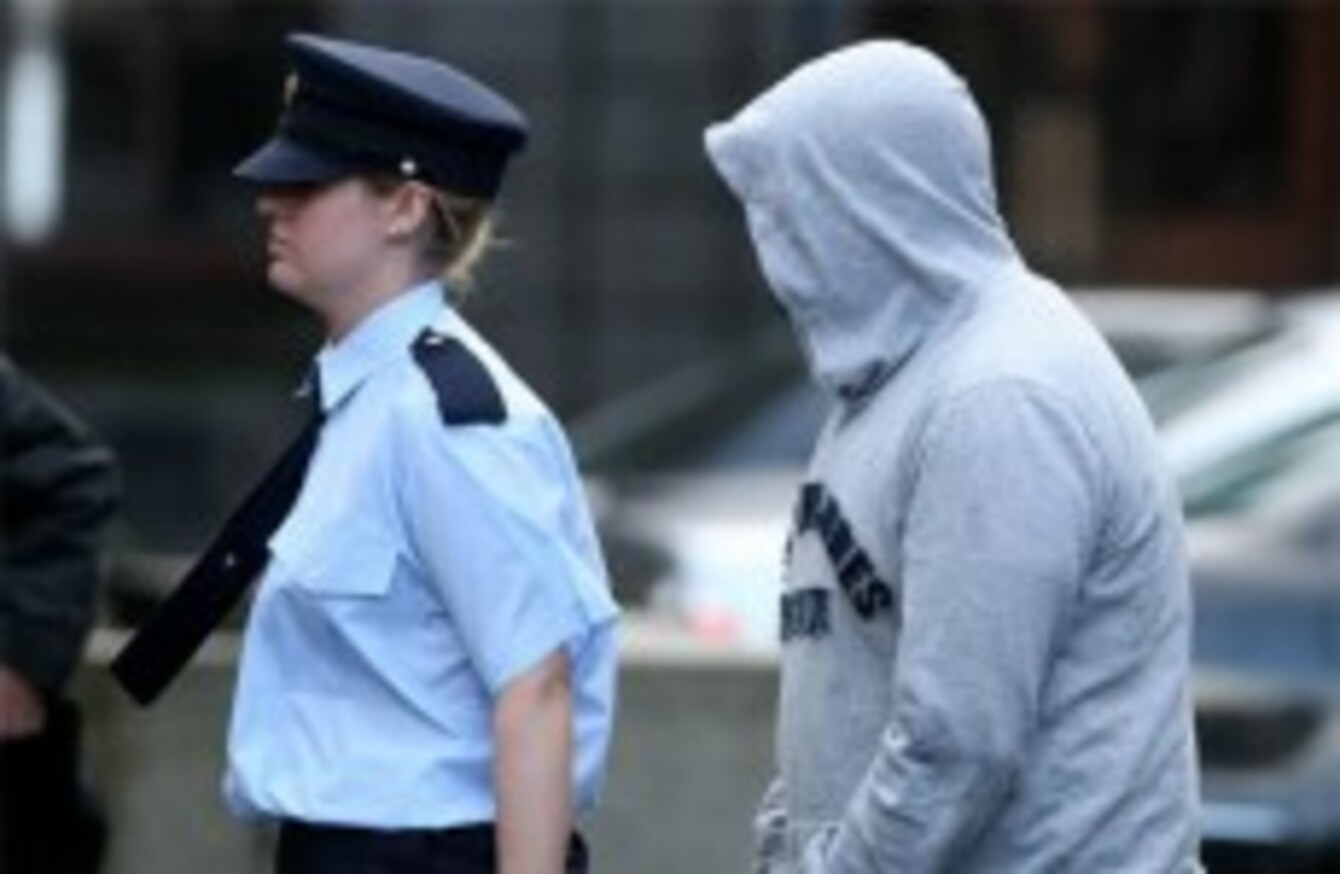 Stephen Cahoon in court back in 2009.
Image: Julien Behal/PA Archive/Press Association Images
Stephen Cahoon in court back in 2009.
Image: Julien Behal/PA Archive/Press Association Images
THE PSNI HAS welcomed the life sentence handed down by the Central Criminal Court to Stephen Cahoon for the murder of Jean Quigley in 2008.
Describing the 39-year-old as a dangerous sexual predator with a history of violence against women, detectives in Northern Ireland said he "deserves to stay behind bars for a very long time".
They said they hope the conviction will "bring a small measure of comfort" to the victim's family.
Our thoughts today should be with Jean Quigley's children and her family circle. We hope that, in time, today's outcome will go some small way to bring comfort to them for the loss and pain which they have suffered.
Cahoon's 30-year-old victim was expecting a fifth child when she was brutally murdered in her home at Cornshell Fields in the Shantallow area of Derry on 26 July 2008.
According to police, the "bright and bubbly" mother-of-four suffered a horrendous death at his hands after she tried to end their brief relationship. After the murder, Cahoon fled across the border but was arrested by Gardaí in Donegal just over a week later.
As well as thanking the wider community in Derry and Donegal, detectives acknowledged the help they received from taxi drivers who were able to piece together Jean's last movements on the night before she was murdered.
They also noted that the case made legal history on the island of Ireland.
It was the first time a defendant was tried in the Republic under the Criminal Justice Jurisdiction Act 1976 for a non-terrorist crime committed in Northern Ireland. It shows how the law can be used to bring to justice those individuals who commit the most serious crimes, no matter where.
Speaking after the hearing yesterday, Jean's mother Emma McBride told the BBC that she was relieved after the verdict because no mother has to "sit like this again".
To lose a child, the way I lost Jean, it's not natural. To me he's an animal. She wasn't the first that he attacked; she's the first that he murdered and I think we should have known something more about him.
McBride discovered the body of her daughter after she had been beaten and strangled by Cahoon.
He was first tried for the horrific crime in 2009 but the jury failed to reach a verdict and a retrial was ordered.
This time around, he was found guilty by unanimous decision after admitting to killing his ex-partner, according to the Irish News. Although he has now been given a mandatory life sentence, the judge is yet to decide on a minimum tariff.
Detectives revealed that Cahoon had two previous convictions for assaulting and threatening to kill a former partner and indecently assaulting another woman.
Jean's brother Gerald told U.TV that "people like Stephen Cahoon need to be on a register much much sooner so that people are aware who the criminals out there are that can cause this kind of hurt and pain".