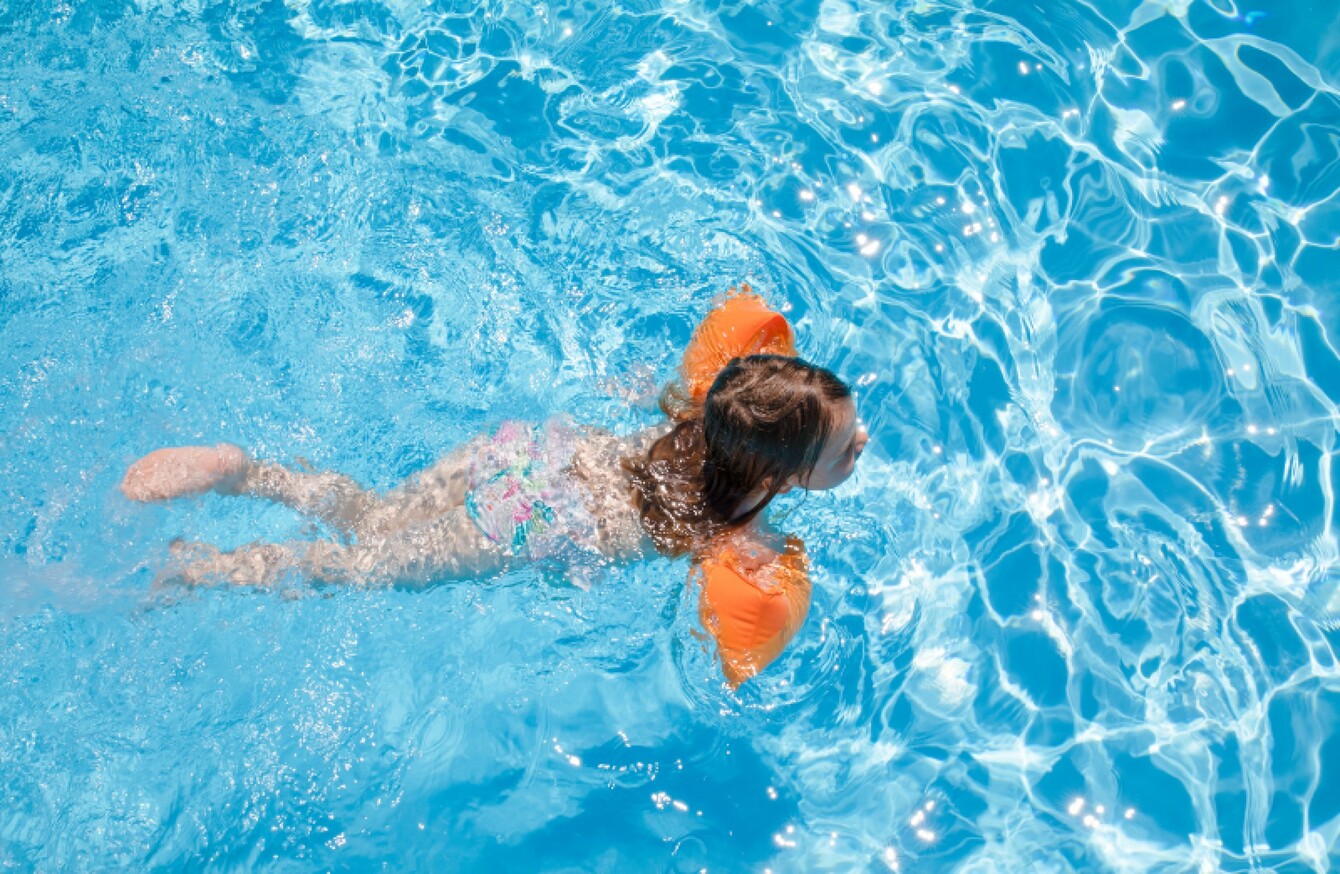 Image: Shutterstock
Image: Shutterstock
EACH WEEK, WE hear from a reader who can't figure out what to do about a tricky parenting situation. To get a balanced take on the dilemma, we ask four Irish parenting experts to weigh in.
Whether it's refusing to eat vegetables or kicking up a fuss about going to creche, dealing with a child who's made up their mind can be a difficult thing for any parent to handle.
This week, one parent is wondering how to approach her young daughter's refusal to go near the water: should she push her to face her fear and learn to swim, or accept that not everyone moves through life's milestones at the same pace?
Have a parenting dilemma you're struggling with? Let us know anonymously here and we'll share it with our panel of experts.
This week's dilemma
I've been bringing my four-year-old to the local pool for the past few months and she won't spend longer than a couple of minutes in the water. She's really hesitant to get in, and once I do convince her she starts freaking out within a few minutes. She gets really upset, cries and panics, and it takes her an hour or two to calm down afterwards. I really want her to learn how to swim and to enroll her in swimming lessons, but I'm conscious of it distressing her in the long run. Am I being unreasonable to sign my daughter up for swimming lessons, even though she hates going to the pool?
What the experts have to say…
You are not being unreasonable at all. It would actually be part of my advice to consider swimming lessons. Swimming lessons can be very empowering and help nurture the confidence to get past their fears. Equally, I think it is important in general not to dismiss feelings of fear but accept them and make sure the child feels heard.
Personally, my son went through a similar phase and perseverance was key. Not pushing him but not stopping all trips to the pool either. I went at his pace and even if he just spent a minute or two in the water we still declared it as a success. I removed him from the water before it kicked off to ensure he felt successful. I always tried to end on a success rather than always leaving the pool because he was totally distressed. Good luck!
- Deirdre Holland Hannon, Behaviour Specialist at @deehollhan.
You are not being unreasonable. The way you describe your daughter's anxiousness is a lot more common among children than you think. The trip to the pool appears to be a trigger, so much so that she works herself up into feeling panicky. It's really important that you validate her feelings by empathising with her and go at her pace while also gently encouraging her. My nephew was in exactly the same position, but after going at his pace, making pool time fun and with dad by his side he slowly but surely built up his confidence. Now that it's the summer, get the paddling pool out so she can start enjoying some fun splashing around in the sunshine!
 - Aoife Lee, Parent Coach at parentsupport.ie.

Yes, you are being unreasonable. It sounds like your daughter is having a very unpleasant experience in the pool. All types of behaviour is communication. Your daughter is telling you that the pool, for whatever reason, is not a nice experience for her. Graded exposure usually helps in situations like this. You say you have brought her to the pool for a number of months now and she does not appear to be getting used to it. 
It would be interesting to know if she behaves like this in other situations eg in supermarkets, at home with lots of people or in the bath. Have you tried bringing her at different times as it might be quieter? Is there a child's pool at the pool you go to? Maybe bring her to the pool not to swim, but to watch someone else. The whole experience is either anxiety-provoking or sensory overload – or both. When you know exactly what's happening for her, then you can put strategies in to assist her. Don't force her, grade her actions.
- Brian Purcell, Occupational Therapist.
It's unreasonable to force her to swim. Swimming is an important life skill so it's not unreasonable to want her to learn to swim, but trying to force her whilst she might have a fear or phobia of water may not work. Talk to the swimming teacher about how your daughter responds to the pool and see what she thinks.
#Open journalism No news is bad news Support The Journal

Your contributions will help us continue to deliver the stories that are important to you

Support us now
When my daughter was 18 months old, she got taken off her feet by a wave and for the next year she howled every time we went even remotely near a beach. My response was to encourage her to play a lot in a shallow swimming pool with me and her brothers. She became comfortable in the pool via lots of games. Then she taught herself to swim a whole width underwater – that was a defining moment. As a result, she was swimming at four years old and swims and dives like a dolphin now. She's never had a swimming lesson in her life!
- Krysia Lynch, Maternity Care Expert at Krysia.ie.
So what's the final tally? Is this reader being unreasonable? A divisive one this week…
Yes – 2
No – 2
Tell us your thoughts in the comments!
Have a parenting question you want answered? Let us know anonymously in our survey here or email us on family@thejournal.ie and we'll put it to the experts.