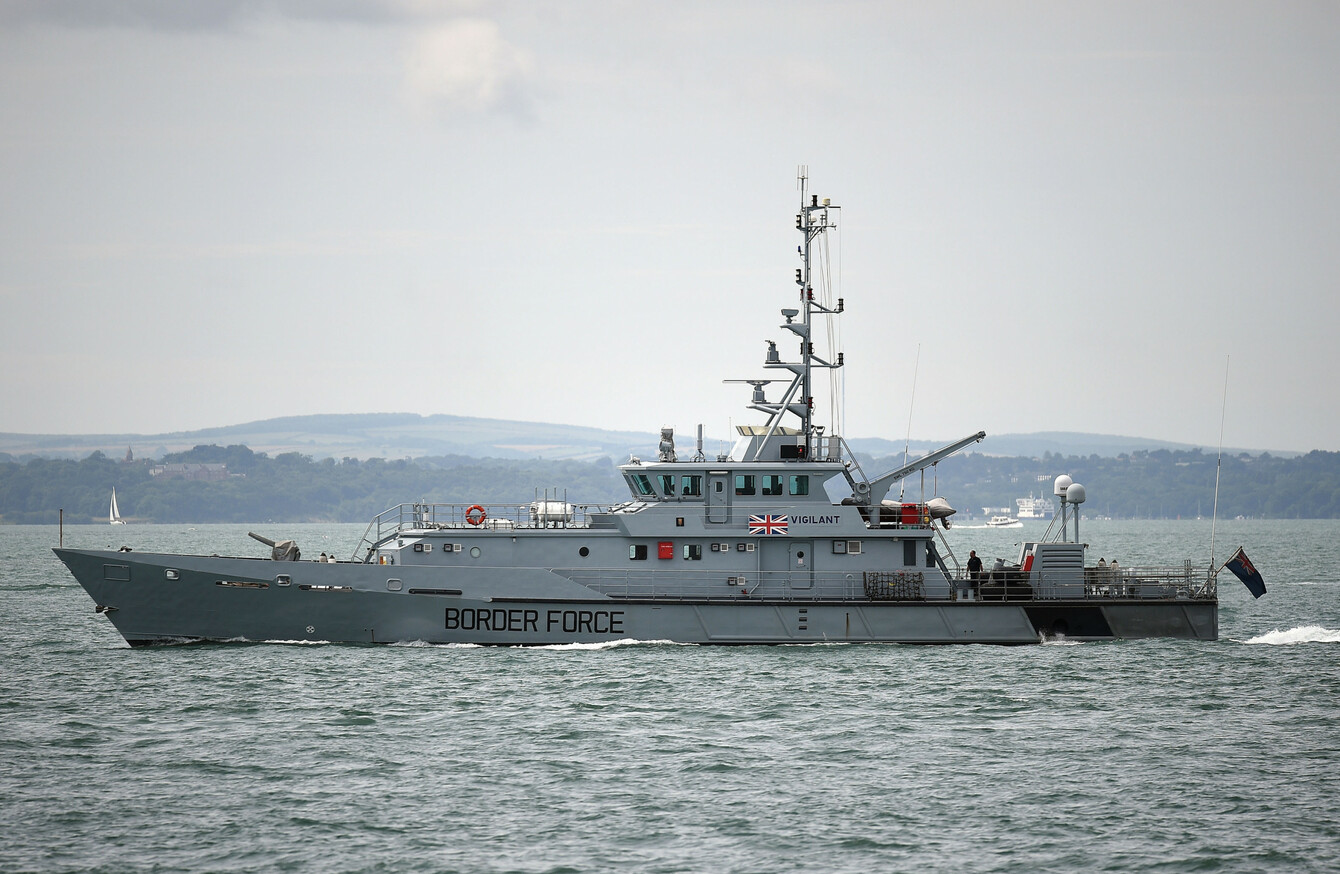 File photo - HMC Vigilant, a UK Border Force cutter
Image: Andrew Matthews via PA Images
File photo - HMC Vigilant, a UK Border Force cutter
Image: Andrew Matthews via PA Images
DEFENCE FORCES HAVE assisted in an inter-agency operation which led to the seizure of cocaine at sea. 
A UK National Crime Agency (NCA) coordinated operation led to the detention of a yacht, Nomad, by the UK Border Force on the HMC Vigilant yesterday evening. 
The detained vessel was boarded and detained by the UK Border Force in UK waters. 
The NCA has said that a significant quantity of cocaine has been removed from the boat. 
The boat was escorted back into Newlyn harbour this morning. 
Five men have been arrested for drug trafficking offences and are now being questioned by NCA officers.
An Irish Naval vessel and an Irish Air Corps maritime patrol aircraft that conducted surveillance off the south coast prior to the detention were involved in the inter-agency operation. 
NCA and UK Border Force officers, supported by Devon and Cornwall Police, remain at the scene as searches continue.
Defence Forces have said the operation was based on intelligence provided by the NCA via the Maritime Analysis Operations Centre – Narcotics (MAOC-N), which is based in Lisbon, Portugal.