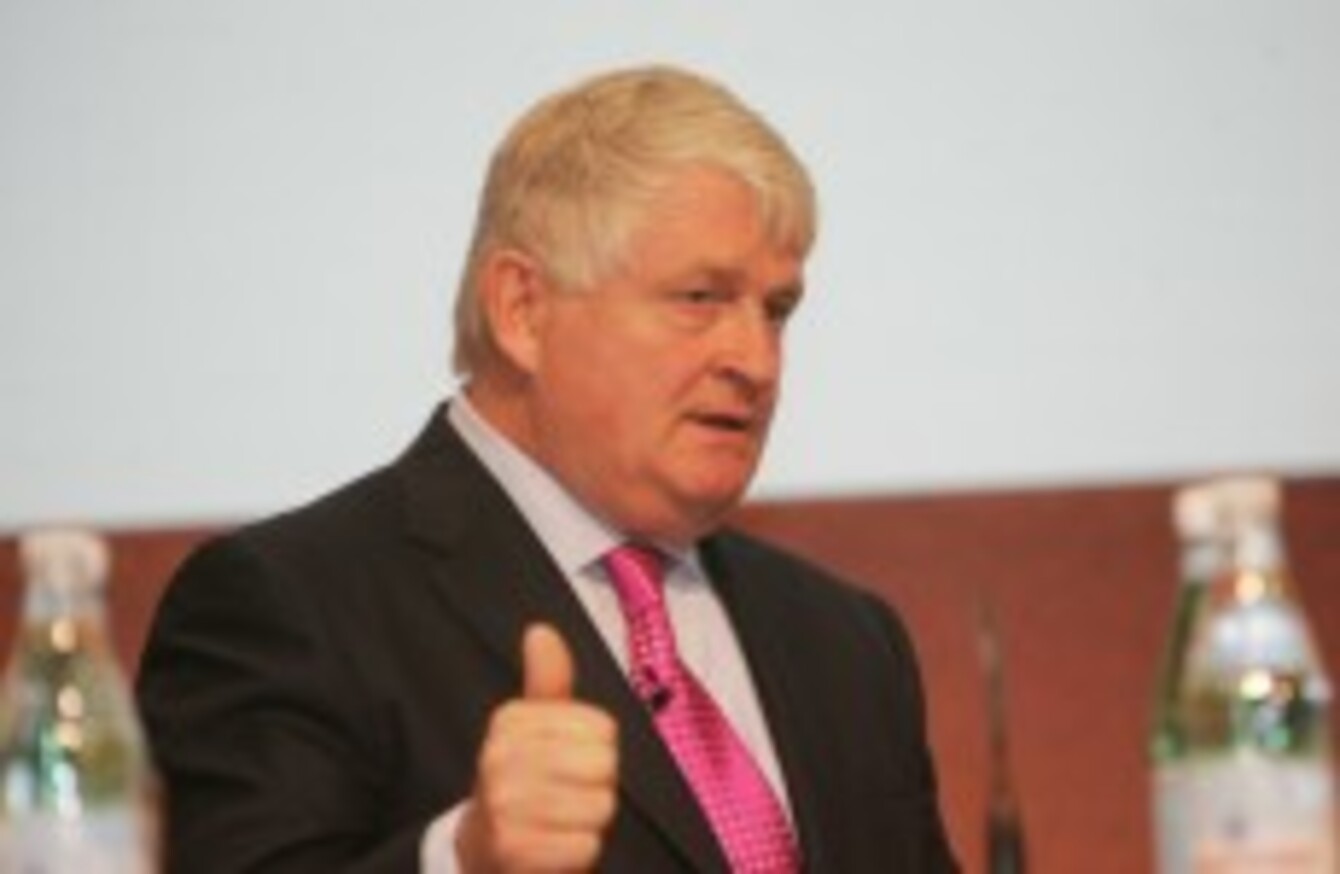 Image: Leah Farrell/Photocall Ireland
Image: Leah Farrell/Photocall Ireland
THE JUDGE IN the Denis O'Brien versus RTÉ case said he will make his ruling towards the end of next week.
Justice Donald Binchy asked if there was a "pressing urgency" for his ruling as he understood the broadcast, which is under injuction, was due to be broadcast on 1 May last.
Lawyers for RTÉ asked that the ruling be expedited as soon as can be. Justice Binchy said he would give his judgement towards the end of next week.
O'Brien took an injunction action against RTÉ to prevent the broadcast of an item to be featured on RTÉ's Six One News by business editor David Murphy. The action has been supported by the special liquidators for the Irish Bank Resolution Corporation (IBRC).
The billionaire businessman claims the report contains details of his private finances that are protected by confidentiality and that the report could harm him personally and financially.
RTÉ report
The planned RTÉ news report features content from a letter from Denis O'Brien to KPMG liquidator Kieran Wallace. It contains details of his total indebtedness to IBRC, and the speed at which he sought to repay it.
RTÉ has argued that the focus on the story is not about O'Brien's finances and that much of the information being broadcast is already public. Its legal team has also said he cannot be afforded the same privacy as other citizens as he has used his wealth to acquire power through media ownership.
Before lunch today, Senior Counsel for O'Brien, Michael Cush, said that O'Brien was to be the "colour" and "flesh and bones" of the story.
He said there was confidentiality between banker and customer and there is a public interest in protecting that confidentiality.
Lawyers for IBRC said there is a right to confidentiality, comparing the banker/customer relationship to that of privilege between a doctor and patient.
"There is an interest in maintaining it for the public at large," said barrister Andrew Fitzpatrick.
He also referenced the case Prince Charles took against a newspaper in relation to the publication of his journal extracts while he was travelling in the far east. This case was referenced in relation to where the burden of confidentiality lies.
Data protection
Following lunch, Fitzpatrick reported the "breach" of its confidential information in relation to Denis O'Brien has been reported to the Data Protection Commissioner.
He said it was being investigated.
He said confidentiality should be the starting point and whether it is in the public interest for the duty of confidence to be breached.
There was a heated discussion between lawyers for IBRC and RTÉ when David Holland SC, defending the broadcaster, interjected as Fitzpatrick was addressing the court.
Fitzpatrick said he "strongly objected" to such interruptions and said Holland "should know better than that" and he should "reign himself in".
The judge asked Fitzpatrick why he argued the public interest in this case is not so "weighty" as to justify it in this case.
Public interest considerations
Fitzpatrick said the public interest considerations in this case were not significant to justify publication.
Justice Donald Binchy said every citizen in the country was concerned with whether IBRC was wound up in the most financially efficient and effective way for this state. 
He said there was a significant public interest issue in knowing about any arrangement, if any, there might have been that reduced the effectiveness of what IBRC might recoup for the state.
Fitzpatrick maintained the public interest arguments made by RTÉ are not sufficient.
He said that without including what he argued is confidential information regarding Mr O'Brien, RTÉ believes the report would be "boring".
"Without it, it would be boring. That is not a justification…
Because they are afraid of being boring. There are no laws to protect the public against boring stories."
He argued journalists have to justify it in the public interest.