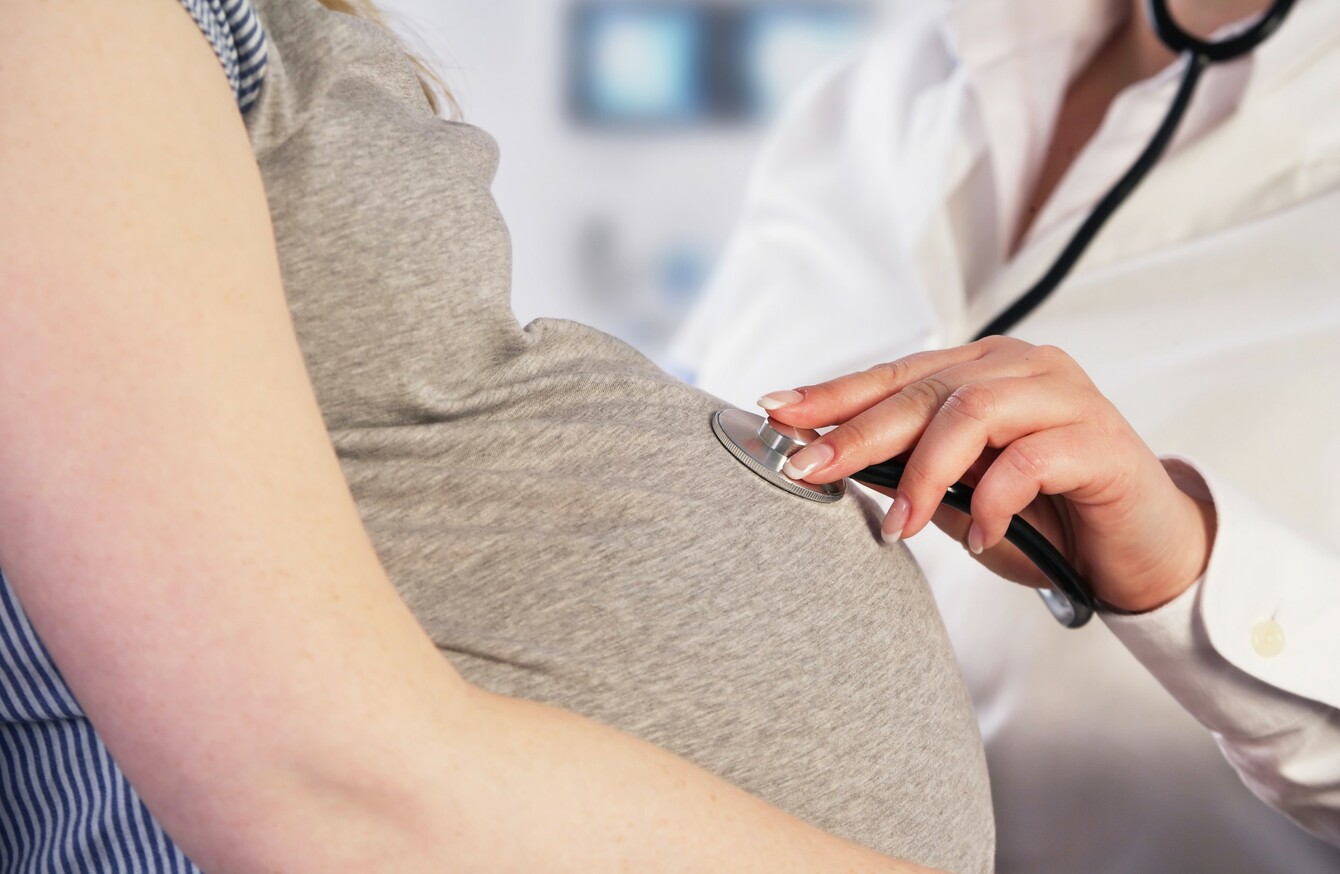 Image: Shutterstock/EmiliaUngur
Image: Shutterstock/EmiliaUngur
ONE IN SIX pregnant women in Ireland are at a probable risk of depression, a new study has found.
Researchers at Trinity College Dublin and the Irish Obstetrics Services launched a new study today focused on depression and pregnancy.
The Well Before Birth study surveyed 5,000 women at all stages of pregnancy attending six maternity hospitals across Ireland.
This is the first study of its kind to be carried out in Ireland.
It found that 16% of pregnant women are at a "probable risk" of depression during their pregnancy.
Ireland has the second-highest birth rate in Europe, with an average of just under 68,000 births per year here. This means that over 11,000 women could be experiencing or are at risk of depression during pregnancy.
The study also shows varying probabilities for depression depending on age, stage of pregnancy, and socio-economic status.
The probability of depression for pregnant women under 18 is 22%.
The study also finds that the rates are 13.8% during the second trimester; and 17.2% in the third trimester.
Emerging scientific evidence has shown that women who suffer from depression during pregnancy have an increased risk of  pre-eclampsia, caesarean section and epidural during labour, preterm delivery and low birth weight.
It can also cause complications for the baby in later life, such as neurodevelopmental and behavioural disadvantage during infancy and an increased risk of mental health problems in childhood and later life.
The authors of the study believe that the probability of depression in pregnant women in Ireland may be higher than in other OECD countries (with prevalence rates between 10% to 15%).
The researchers used the Edinburgh Postnatal Depression Scale (EPDS) as a recognised screening tool for the study.
Screening
Veronica O'Keane, professor in psychiatry at Trinity and the lead researcher in the study said that screening for antenatal (during pregnancy) depression should be the norm in Ireland.
"Properly caring for the mental health of women during pregnancy protects the longer-term mental health of both mother and child," she said.
"We now know that hormonal changes that happen during pregnancy can actually contribute to the development of depression.
"This is why it is so important that depression is screened for during pregnancy and that women are encouraged to look for support.
 If we don't do this as a systematic part of our antenatal care plan, we are putting women at risk, not only of suffering distress, but of being compromised before birth and so less able to cope with the additional stresses of caring for a baby.
The data for the study was collected between January and September of this year.
The study has been compiled by the REDEEM research group, based in the Trinity College Institute of Neurosciences (TCIN), TCD and the Irish Obstetric Services.