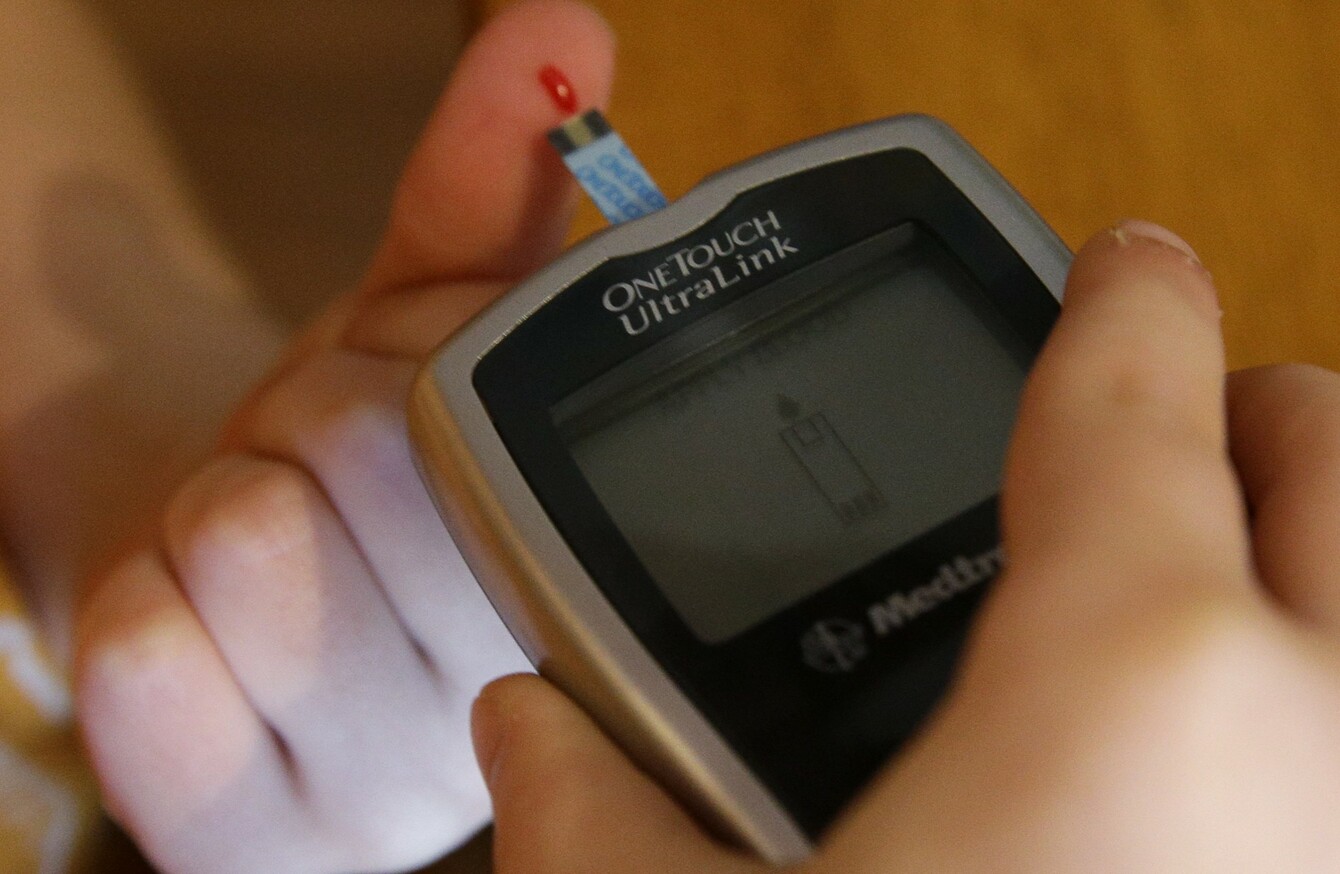 Image: AP/Press Association Images
Image: AP/Press Association Images
CHILDREN WHO WATCH TV or use phones or tablets for more than three hours a day have a higher chance of contracting diabetes, a new medical study has found.
The report, published in the British Medical Journal (BMJ), found that there are several risk factors linked to children who do not get enough exercise.
Previous research suggested that spending a lot of time glued to a screen is linked to a heightened risk of weight gain and type 2 diabetes among adults.
But it was not clear if children might also be at risk, according to the researchers who pointed out that trends indicated that the amount of time spent on electronics is on the rise.
The researchers assessed a sample of 4,500 children from 200 primary schools in London, Birmingham, and Leicester for a series of metabolic and heart risk factors.
These included testing blood fats, insulin resistance, fasting blood glucose levels, blood pressure and body fat. The children were also asked about their daily screen time which was to include TV and the use of computers and games consoles.
Just 4% said screen time didn't take up any of their day, while over a third (37%) said they spent an hour or less on it.
Under 30% said they clocked up 1-2 hours, 13% claimed their daily tally was 2-3 hours while around one in five spent more than three hours in front of a screen.
#Open journalism No news is bad news Support The Journal

Your contributions will help us continue to deliver the stories that are important to you

Support us now
Insulin resistance
Children who spent the longest using electronics had higher body fat ratios than those who spent less time in front of a screen. And, crucially, for studying the diabetes risk, there was a strong trend between a daily quota of three or more hours of screen time and levels of leptin. This is the hormone that controls appetite, fasting glucose and insulin resistance.
"Our findings suggest that reducing screen time may be beneficial in reducing type 2 diabetes risk factors, in both boys and girls and in different ethnic groups from an early age," the research found.
"This is particularly relevant, given rising levels of type 2 diabetes, the early emergence of type 2 diabetes risk, and recent trends suggesting that screen time related activities are increasing in childhood and may pattern screen-related behaviours in later life," the researchers concluded.