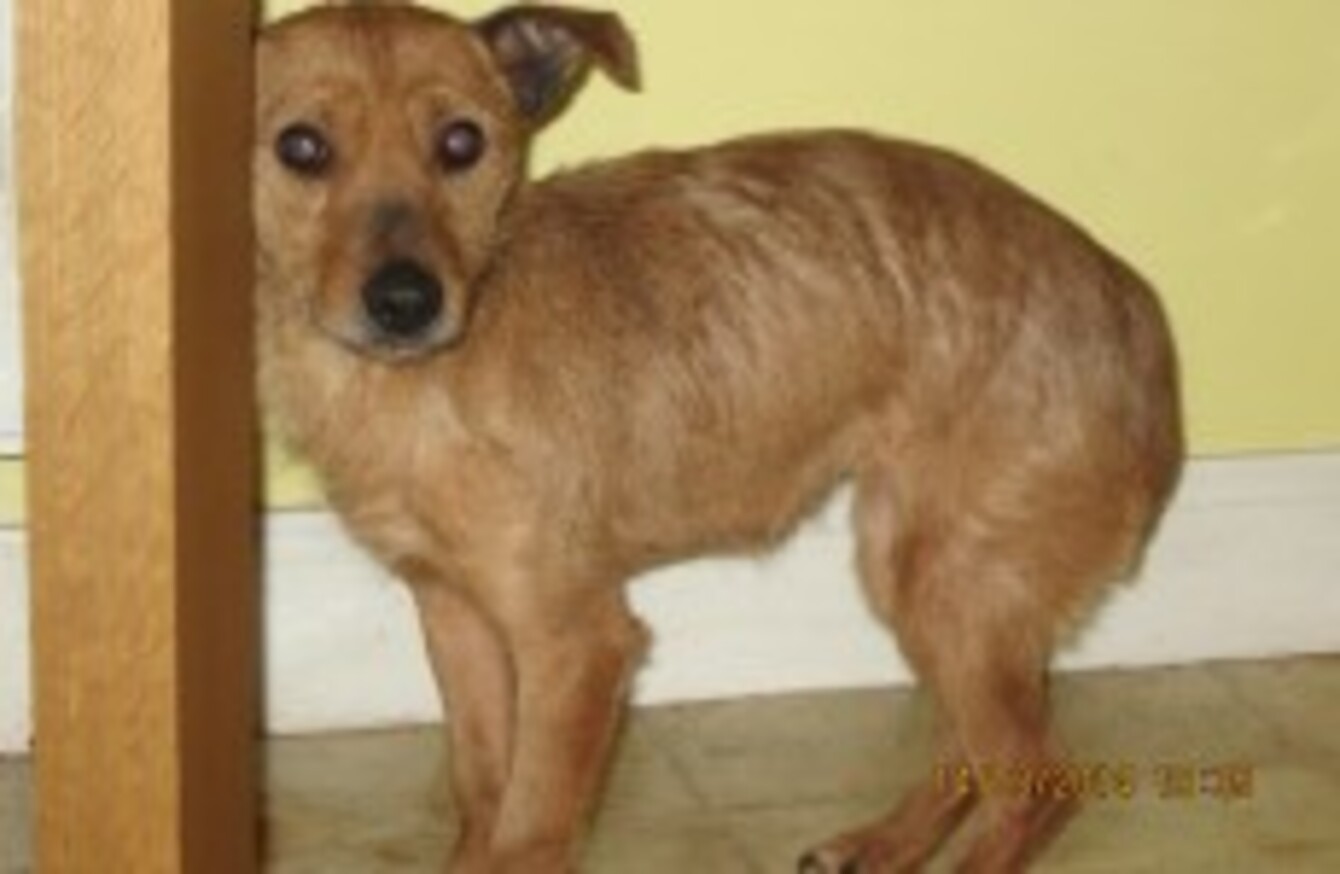 A DONEGAL WOMAN has pleaded guilty to abandoning her dog with no food or water.
Megan, a small female terrier dog was discovered living in a kitchen area, which was heavily contaminated with dog faeces and urine after a call was made to the ISPCA last year.
ISPCA Inspector Kevin McGinley responded to a call on March 12 that a dog was left abandoned in a rented property at Leitir Ard in Letterkenny. He could a hear a dog inside the house but couldn't see one.
He left a note but when there was no response the gardaí and local authority were contacted for assistance on March 14. Megan was discovered with no food and unable to reach her water in a room with dog faeces and urine.
'Dog unable to reach water'
The dog's owner, Natalie McGranaghan was traced to her mother's home. She initially claimed the dog had been sold but later admitted she hadn't. McGranaghan claimed she had fed the dog two days earlier.
A bucket filled with water had been left beside the dog, however she was unable to drink from it as it was too tall for her to reach.
The accused did not appear in court but pleaded guilty through her solicitor. Sentencing was adjourned until July 16 and costs of €405 have been awarded. Judge Paul Kelly said:
Looking at these pictures, this was an appalling thing to do to an unfortunate defenseless animal.
This is the first successful prosecution under the Animal Health and Welfare Act.
Inspector Kevin McGinley said, "This case clearly demonstrates how the new Animal Health and Welfare Act can work in practice to help a defenceless dog like Megan."
Megan has since made a full recovery and has been rehomed.
If you suspect an animal is being cruelly treated, neglected or abused, please contact the ISPCA National Animal Cruelty Helpline in confidence on 1890 515 515 or report online on www.ispca.ie.