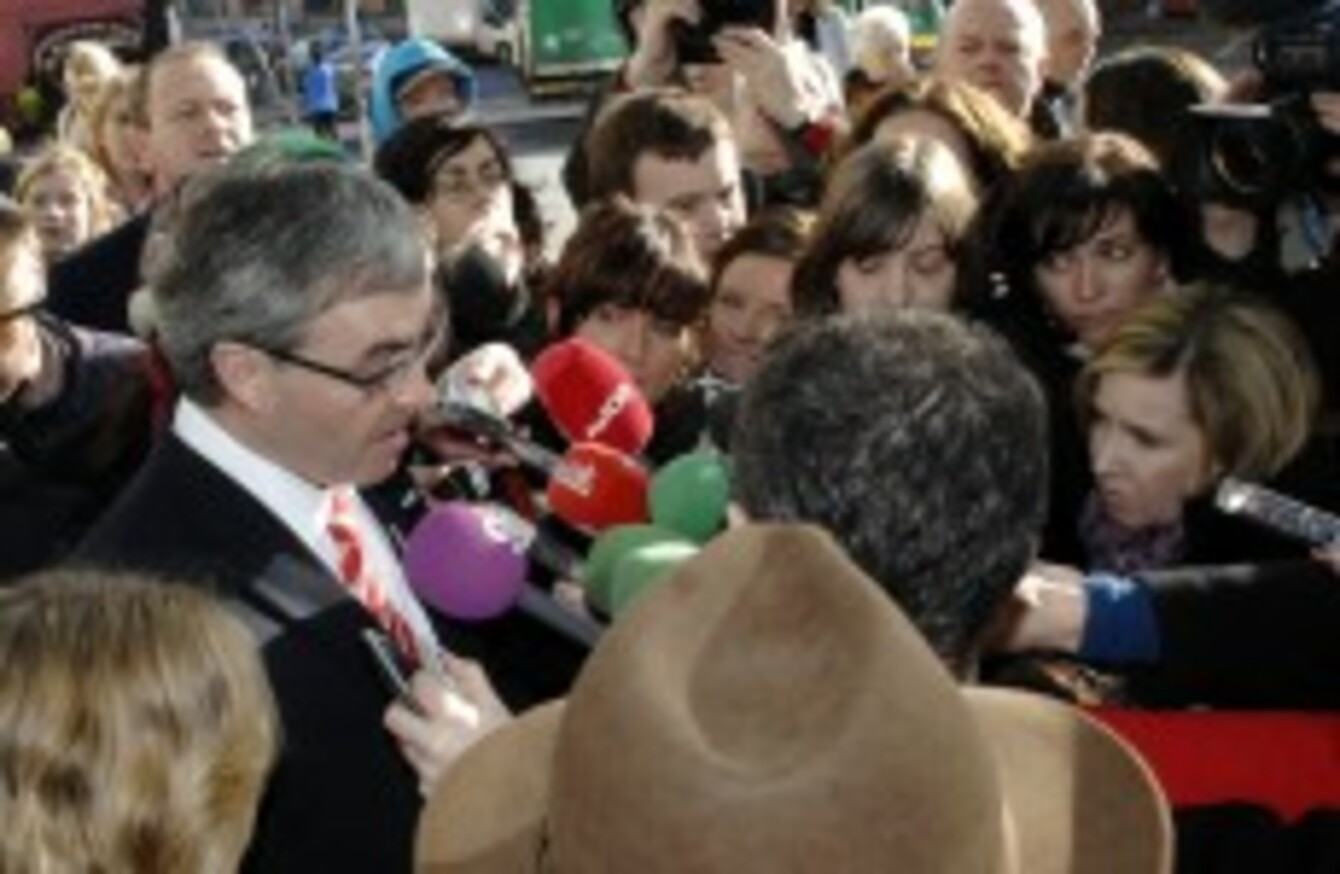 Court reporters outside the criminal court after the sentencing of Eamonn Lillis in 2010. (File photo)
Image: Laura Hutton/Photocall Ireland
Court reporters outside the criminal court after the sentencing of Eamonn Lillis in 2010. (File photo)
Image: Laura Hutton/Photocall Ireland
THE DIRECTOR OF PUBLIC Prosecutions has warned the media about the dangers of pre-trial publicity interfering with the right of an accused person to a fair trial.
In the foreword to the annual report of the DPP's office, DPP Claire Loftus said that she wanted to take the opportunity to highlight the risks of pre-trial reporting to the judicial process:
"The media and commentators have a high degree of responsibility to ensure that not only do they not commit a contempt of court by publishing or broadcasting prejudicial material but also that such publicity is not the cause of a trial being postponed for a long period, or even indefinitely"
Loftus went on to stress that the risks increase as a trial date approaches.
The annual report showed the overall the number of prosecution files received by the DPP decreased by 5 per cent last year. Loftus said that this can be partly attributed to cases being dealt with by the district court.
Victims of crime
The DPP noted last year's directive by the EU which gave victims of crime the right to receive reasons why a crime was not prosecuted. She said that her office has begun work on examining the directive and added that the Government has until October 2015 to transpose the directive into Irish legislation.
Loftus pointed out however that not all decisions not to prosecute are made by the DPP. "In that regard it should be noted that a great many prosecution decisions are in fact made by the Garda Síochána without reference to the Office, under my delegated authority," she said.
The breakdown of the main reasons for the DPP's decisions not to prosecute are broken down below:
Courts
The DPP also spoke about the backlog of cases in the Court of Criminal Appeal and the Supreme Court. Loftus said that she is concerned that the backlog of cases in the Court of Criminal Appeal is causing undue leniency reviews and other sentence and conviction appeals to be considerably delayed.
In this regard Loftus welcomed the pledge from the Courts Service to add a number sitting days ahead of the beginning of new legal year in October and noted the referendum on a Court of Appeal which is due to take place next month.