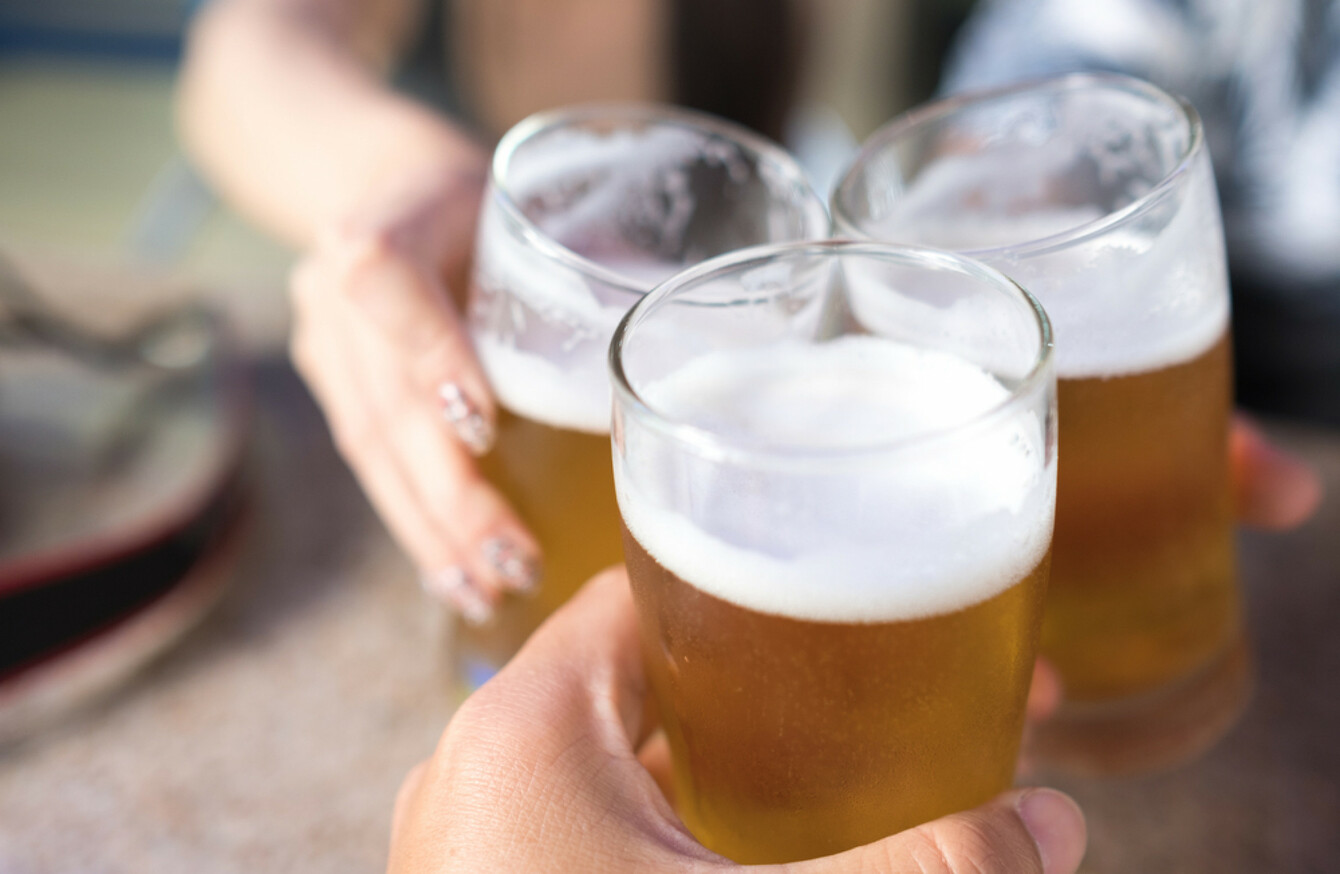 Image: Shutterstock
Image: Shutterstock
"WHEN PEOPLE DRINK a lot of alcohol in a very short time, they can go unconscious," warns Professor Denis Cusack warns. "Sometimes it can actually end up killing people."
As director of the UCD-based Medical Bureau of Road Safety and coroner for Kildare, Cusack has seen virtually every outcome of the effects of excessive drinking first-hand.
Ahead of the festive season, TheJournal.ie asked Cusack about the toll that excessive drinking and events like the '12 pubs of Christmas' can have on peoples' bodies.
"It depends on the level of drinking the body goes through," he explains.
"Effects can range from things like not being able to look out for yourself, being uncoordinated, being likely to fall or stumble, which can mean down stairs or out on to a roadway."
Immediate effects
There are also several different factors that put people at risk when they drink heavily, each of which depends on the individual involved (for example their body fat level) and even what they eat on the night they go drinking.
And while effects such as becoming louder and slurring words after five or six drinks might seem innocuous, lowered inhibitions can lead to trouble.
"People are more likely to become aggressive, and either assault someone else or else get into a row and be assaulted, as well as things like sexual assault," he says.
"They might jump up on a wall not realising there's a 20 foot drop on the other side. They end up breaking their neck and being paralysed.
"They're extreme cases, but they're the sort of risks that people get up to, and nobody wants to see that."
Long-term
Cusack is quick to point out that such events are incredibly rare, and that statistically most people will never suffer catastrophic consequences as a result of drinking.
"It sounds all very awful and really negative, but alcohol in moderation is fine," he says, adding that nobody wants to be a killjoy.
However, he explains that these are only the immediate effects, with repeated heavy drinking potentially leading to liver and heart damage or cancer.
He suggests that people should be mindful about the health effects of continued excessive drinking.
Cusack points to reports from Irish doctors who have begun to treat increasing numbers of patients in their late 20s who have suffered liver damage, as well as patients in their 30s and early 40s who are presenting with cirrhosis and liver failure.
"We wouldn't have seen that even 20 or 30 years ago until people were mainly a decade older," he says.
Overall, his message is for people to drink mindfully as they enjoy themselves over Christmas: "If you think the odds are in your favour, something catastrophic could happen. You have to ask, why take the risk?"