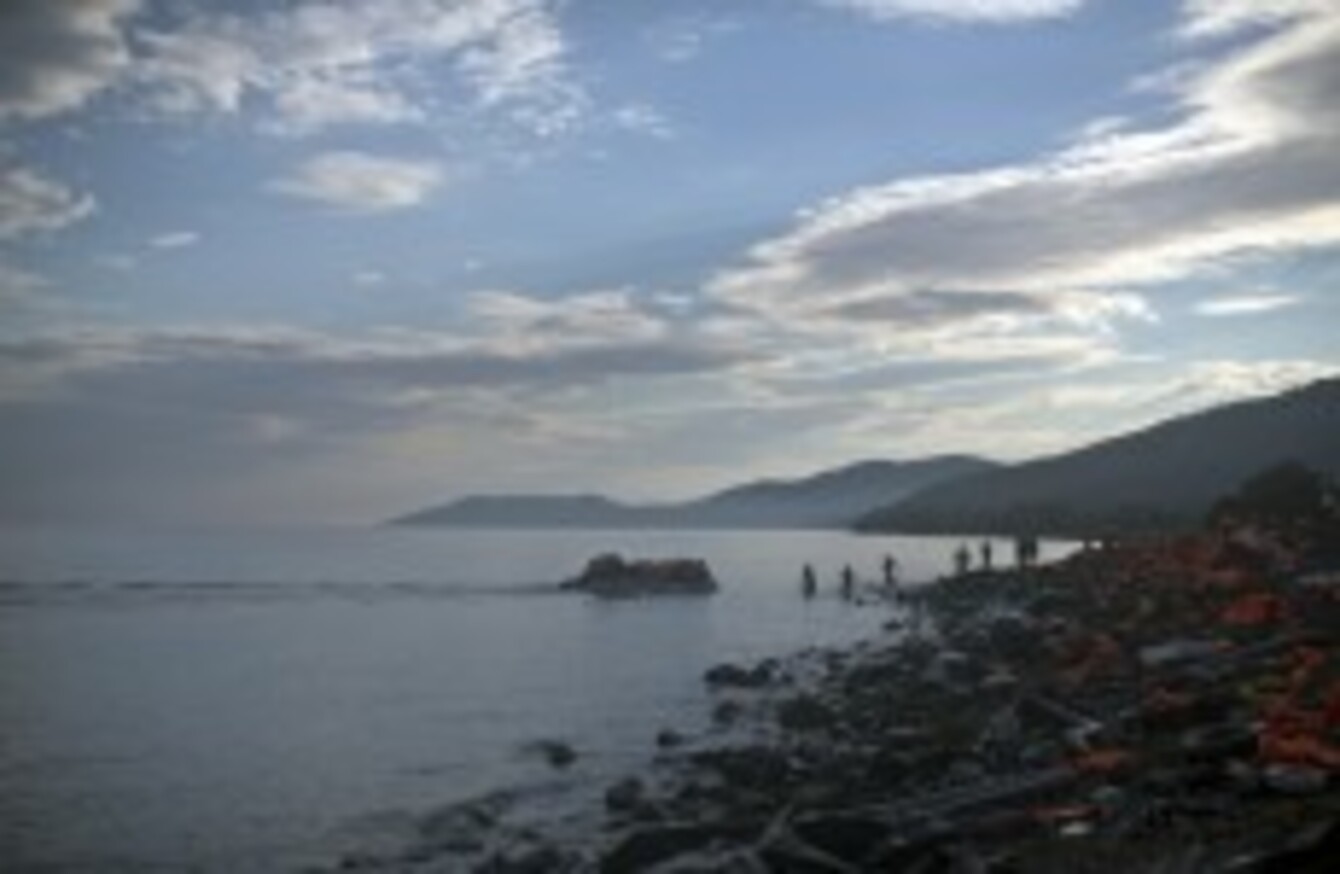 A boat carrying migrants and refugees arrives at a beach on Lesbos, yesterday.
Image: Associated Press
A boat carrying migrants and refugees arrives at a beach on Lesbos, yesterday.
Image: Associated Press
SEVEN CHILDREN ARE among 14 people who have drowned after their boat sank off the coast of Turkey, the country's state-run news agency said.
Anadolu Agency reports that Turkish Coast Guard divers are searching the waters for more possible victims.
The boat, carrying migrants, sank off the coast of Ayvacik early today on its way to the Greek island of Lesbos.
The nationalities of the victims have not been confirmed.
Asylum system
News of the latest tragedy comes as new EU data shows the union's asylum system is so clogged with applications that it would take a year to clear the backlog even if migrants stopped coming to Europe immediately.
The applications of more than 770,000 people seeking international protection in the EU were on hold in the month of September, according to the European Asylum Support Office.
Currently, the 28 EU countries are only able to process around 60,000 cases per month.
Almost one in three people have been waiting at least six months for their applications to be processed. More than 200,000 have been in limbo for six months, in a trend that EASO calls "worrying."
Summit
The EASO figures were made public on the eve of a major migration summit of EU and African leaders in Malta, getting under way today. 

Some sixty European and African leaders are expected at the two-day summit in Valletta, which is aimed at tackling issues like poverty, climate change and conflict which are forcing people to leave.
The EU also hopes to tie up a number of agreements so that people who do not qualify can be sent back to their homes in Africa more quickly.
On the eve of the summit, Mohamed Abdulkadir Omar — a 25-year-old Somali granted asylum in Malta — was not optimistic that the summit will bring results.
"Do you think that they can finish the terrorist groups that we have in our country? Do you think that they can stop the war in our country?" he said.
"They can't."
Justice Minister Frances Fitzgerald is attending this week's summit in Malta. Speaking ahead of the meeting she said it would seek to build on existing "cooperation with African partners as countries of origin and transit, to address migration challenges to mutual benefit".
"It is another very important step towards resolving this crisis and towards addressing long term migration issues."
Reporting from Associated Press. Additional reporting from Daragh Brophy.