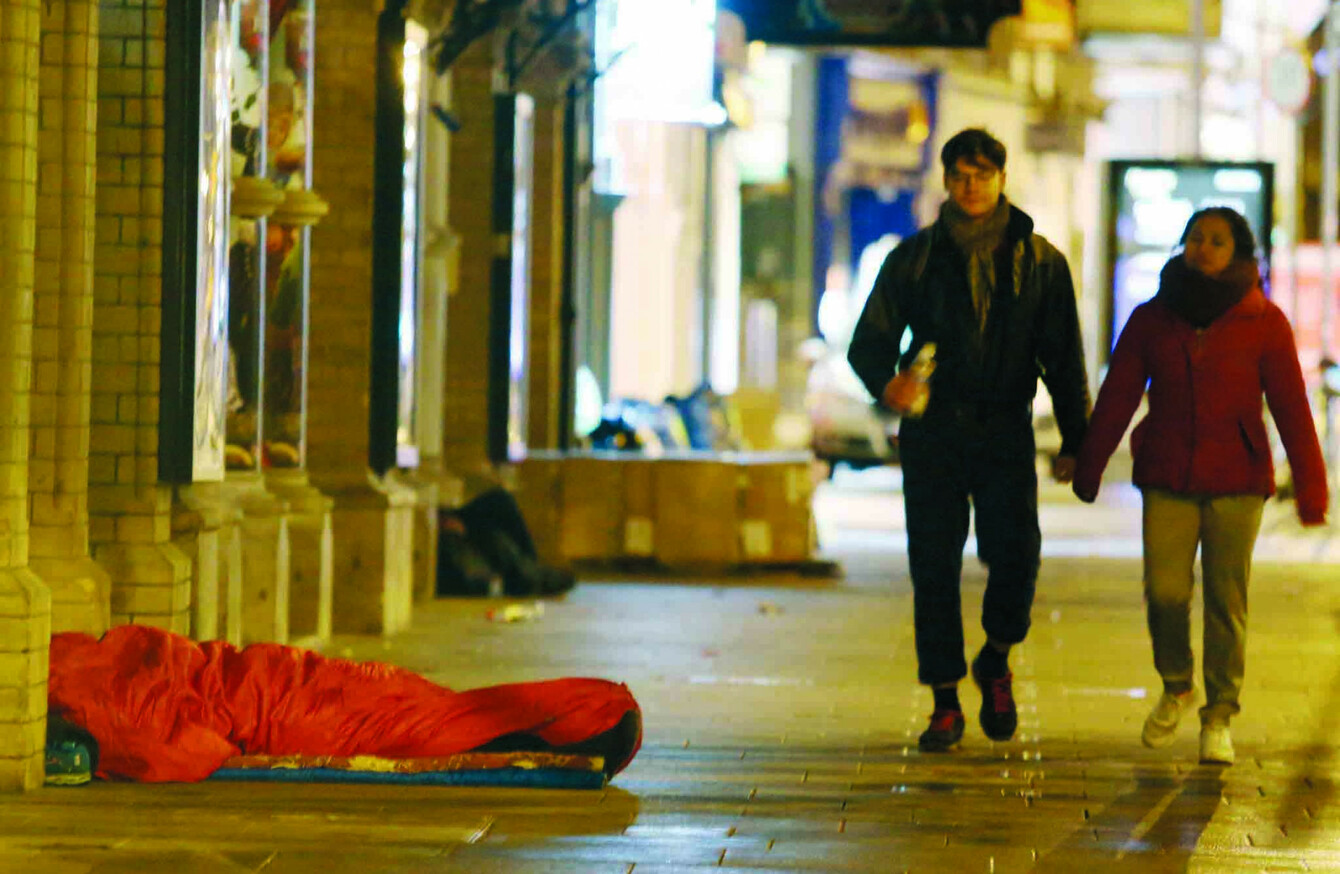 Image: RollingNews.ieq
Image: RollingNews.ieq
DUBLIN CITY COUNCIL (DCC) is proposing that homeless families will no longer be prioritised on the social housing waiting list.
In a report published today, the council said it proposes to continue assessing homelessness as defined in the 1988 Act.
However, the council said it plans to no longer prioritise offers of social housing to homeless families ahead of other households in order to encourage the families to seek housing in the private rented sector. The families would do so using the housing assistance payment (HAP).
The report was published by DCC's head of housing, Brendan Kenny.
HAP
HAP was introduced in recent years to assist people who have a long-term housing need. It has been available across the country since March of last year.
Under HAP, local authorities (like Dublin City Council, Cork City Council, etc.) pay landlords directly on behalf of tenants.
The private rental property must be within a certain cost limit depending on where it's located and the size of the home. As well as this, the tenant needs to be on the social housing waiting list to avail of HAP. There's also special homeless HAP available in Dublin that allows for higher rent limits if necessary for homeless households, which is applicable here.
DCC proposals
In the new report, the council said homeless families were securing housing from DCC ahead of people who had waited a "far longer time on the housing list".
The council said that some households with very long waiting times are at risk of being disqualified on income grounds despite having an assessed need over a number of years.
"By directing more housing offers to those longest qualified it is hoped to address this," Kenny said in the report.
The report noted that there is overcrowding in the private sector, however, said that there is also overcrowding within the council's "own housing stock that may become unsustainable and result in homelessness".
"There was a strong very from the Elected Members' sub-group that we need to prevent homelessness and deterioration of existing stock by relieving overcrowding".
Patterns of use
The report outlined that the Dublin Region Homeless Executive has researched patterns of use by families in emergency accommodation.
It said that families who are new to homelessness are far more likely to avail of HAP and have shorter stays. Once families stay beyond six months in emergency services, the uptake in HAP decreases, it said.
"We are concerned that families will ensure a prolonged period in emergency accommodation and not consider alternatives, in order to secure what they believe to be the most sustainable option for their families – social housing," Kenny said.
"This is completely understandable, but DCC does not have adequate stock and families may not realise that waiting for a social housing offer given the current numbers in homeless services is likely to take some years."